Mouthwash is a popular product for smokers. Smoking can affect your breath, the health of your gums, and even the color of your teeth. While mouthwash doesn't prevent or eliminate those effects, the best mouthwash for smokers will still do a pretty good job.
But there are quite a few brands on the market. Should you opt for classic Listerine, or is there a better anti-tar mouthwash for smokers out there?
Do organic solutions make the best mouthwash for smokers' breath? Questions like these are normal and important to ask when it comes to your dental hygiene. Although smoking will never do your teeth any good, there are a few steps you can take to mitigate some of the effects smoking may have on your oral health. 
Flossing and brushing are the regulars, but mouthwash is more helpful than you may think when it comes to preserving the shine of your teeth and getting rid of smoker's breath.
So, let's get into the best mouthwash for smokers and keep your pearly whites in top shape! 
Olas Mouthrinse is designed with a natural blend of organic, bio-active ingredients shown to provide oral immune support. It is a great alternative to a traditional mouthwash. It's formulated as an anti-tar and a natural mouthwash.
Antiseptic mouthwash is a contender as one of the best mouthwashes for smokers because of how effective it is at killing bacteria. Bacteria growth is what causes bad breath, and when we have too much of it…well, you know what happens. To get rid of a smoker's breath, the best mouthwash will kill bacteria and protect your gums.
It's also great for kids who don't like brushing but need to maintain healthy gums. It's also a great option for people who like to "feel clean" after using mouthwash. That burn is caused by the alcohol in antiseptic mouthwashes, so 
if you're looking for the best mouthwash for cigar smokers and need to have that clean feeling, antiseptic mouthwash might be the right choice for you.
You can't go wrong with a classic antiseptic mouthwash: Listerine! Great for killing bacteria and leaving you with a "fresh breath" feeling, Listerine antiseptic mouthwash is a staple for good oral hygiene.
TheraBreath offers a wide variety of antiseptic mouthwashes to choose from. From healthy gums to whitening teeth, you'll be able to find the mouthwash for smokers you want and need. 
Fluoride rinse is the hero of mouthwashes. This powerful ingredient is a standard in toothpaste because it helps strengthen a tooth's enamel and fight bacteria.
Fluoride is one of the few things that actually helps protect your teeth from cavities. It can also reduce the early stages of tooth decay by allowing acid-damaged teeth to remineralize.
This is one of the best mouthwashes for smokers who want to take preventative measures, but it should never be used as a substitute for brushing or flossing.
Fluoride mouthwash is also crucial for children when their teeth are developing and setting them up with healthy dental habits.
This is a great natural brand that also incorporates fluoride into their products. Fluoride strengthens your teeth and gives your enamel extra protection, plus you can get this product in most grocery stores or online. 
This is a trusted classic for fluoride mouthwash. Act is great for preventing cavities and keeping your gums, teeth, and other oral hygiene in good health. 
A cosmetic mouthwash is best for smokers who want to keep their teeth white. The nicotine in cigarettes can seriously damage the color of your teeth with deep stains. While other types of mouthwash may take out some of the surface discoloration, a whitening cosmetic mouthwash is your best bet for profound whitening.
This product will whiten without making teeth sensitive because it doesn't use hydrogen peroxide. Perfect for those who want pearly whites, try this specialized mouthwash next time your smile needs a boost. 
If you don't have sensitive teeth, try Crest Mouthwash. This is a classic you can get in every drugstore or pharmacy. It kills bad breath and will help keep your teeth bright and white. 
Frequently Ask Questions About Smoking & Mouthwash
We know there are a lot of other questions about smoking and its effects on dental hygiene, and we have more to tell you than the best mouthwash for smokers' breath! Here are some of the most frequently asked questions.
How do you get rid of smokers' mouths? 
There are a lot of answers to this one, but tried and true works best: brushing, flossing before or after eating, and using anti-tar mouthwash for smokers or antiseptic every day. 
How do smokers keep their teeth white? 
They start with dental hygiene like everyone else! They might also use whitening strips and cosmetic mouthwashes to improve their teeth's appearance.
Does smoking kill bacteria in your mouth? 
This is tricky. It kills bacteria in your mouth, yes, but it kills the good kind too. The bacteria your body needs to regulate itself and keep things healthy is killed by smoking, so it actually has a worse effect on your breath and gum health. 
How do you get rid of the cigarette smell in your mouth? 
Once you've brushed, flossed, and rinsed, the best thing you can do is put down the cigarettes for awhile. The smell partly comes from deeper in your throat and lungs, so give it time to clear out.
What is the fastest way to get rid of the cigarette smell? 
If you want to get rid of the cigarette smell fast, be sure to have a powerful antiseptic mouthwash on hand with a scent. This will kill bad-breath causing bacteria and mask some of the cigarette smell. So, if you're at work or home, be sure to have this on hand!
Contributed By https://exquisitedentistryla.com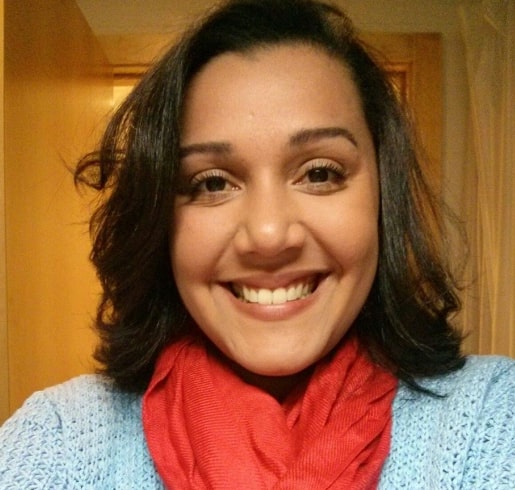 Kate is a health & lifestyle blogger who spends her entire day writing quality blogs. She is a passionate reader and loves to share quality content prevalent on the web with her friends and followers and keeping a keen eye on the latest trends and news in those industries.