If a senior loved one is among the more than five million Americans with Alzheimer's, then you know how physically and emotionally draining looking after an Alzheimer's patient can get. Then again, taking care of an elderly loved one with Alzheimer's does have its moments.
It's always heartening to see them taking part in activities for seniors with dementia, such as looking at family photo albums or simply listening to music they love.
When their hands start to become fidgety, as is often the case for those with Alzheimer's, watching them handle toys for dementia patients gives us a feeling of relief, knowing such objects are going to keep them occupied and calm for some time.
There is no doubt that Alzheimer's fidget toys provide patients a way to deal with the restlessness that they experience from time to time. If you're considering getting one or a few for your elderly loved one with Alzheimer's, here are some toys for adults with dementia that might interest you.
Also Read: Best Clocks for Dementia Patients
This therapeutic tool is chock full of sensory toys that will keep the hands of your senior loved one busy. It has buttons, balls, ribbons, telephone coils, and beads designed to provide sensory stimulation through various colors and textures.
Also Read: How To Talk To A Parent With Dementia
If your senior loved one used to love puzzles, then playing with dementia toys like Match The Shapes will be an enjoyable activity for them.
Its tiles are sure going to get the attention of your Alzheimer's patient, as all 36 of them are brightly-colored and come in various shapes. Match The Shapes also has templates that guide its users toward solving the puzzle. If the user has a hard time following the templates, he or she can always have fun matching, stacking, and sorting them.
Also Read: How Long Do People Live With Dementia?
The Active Minds Spin fidget was a winner at the 2015 National Dementia Care Awards, and it's easy to see why. This toy is pretty good at relaxing the minds of users with dementia and keeping them calm. Spinning the toy keeps their hands busy, helping restore their range of motion in the process.
No one will argue that these companion pet cats are some of the cutest toys for dementia patients in the market.
Not only does this toy have synthetic, soft, easy-to-brush fur, but it also moves and sounds like a real cat. It can move its head and body, open its mouth, close its eyes, and lift its paw.
It could also purr, and it sounds and feels like the real thing. It does all these in response to motion and touch, thanks to built-in sensors.
With the Joy For All- Silver Cat With White Mitts nestled peacefully in an Alzheimer's patient's lap, the user will have a companion that it can pet and stroke for as long as he or she wants.
If you want your senior loved one to get his or her mind engaged in an activity, the Track Maze marble game from Active Minds is one of the best Alzheimer's toys for it.
Your loved one will surely find the task of moving marble within the maze from one side to the other and then back exciting. Aside from engaging the mind of those with dementia, the whole activity also aims to improve their dexterity as they try their best to guide the marble through the maze.
Of the many dementia fidget toys out there, the Fidget Board is one of the best for Alzheimer's patients who like to work with their hands.
The features of this fidget board do more than keep the hands of people with dementia busy. Working the board's chain lock, barrel bolt, sash lock, wheel, light switch, zipper, and doorstop may also help reinforce their memory skills. Place this board flat on a table or their lap for the utmost comfort of the patient.
Cover a small throw pillow with this product from American Heritage Industries, and you'll be able to provide your Alzheimer's patient a most comfortable way of keeping their hands busy, sharpening their mind, and reducing their anxiety and agitation.
This colorful pillowcase features an array of textures and protrusions that will give a patient's fidgety hands with dementia something engaging to do. It perfectly fits any square throw pillow you might already have.
While sensory items for dementia patients are good, it's also important to give them activities that will help keep their minds sharp. This Word Search game from Keeping Busy is designed for that.
With its large, easy-to-read text, this game is appropriate for Alzheimer's patients. It also features words that are simple enough for patients to remember and recognize. None of the words are placed diagonally or backwards to make it easier for them. Users can read all the words left-to-right and top-to-bottom.
Each card is laminated, making them reusable. All you have to do after each use is wipe the markings off with a damp cloth.
Seniors typically love playing Bingo. Real Bingo, however, can get a bit too complicated for those who have Alzheimer's.
This simplified game called Easy Number Bingo should give them something easier to play with and still get the satisfaction of real Bingo.
This game only uses numbers 1 to 29, and each laminated Bingo card only has nine numbers to make it easier to handle for dementia patients. With this game, your elderly loved will get to enjoy playing Bingo again.
Whatever the stage of dementia of your elderly loved one, the Activity Apron provides great stimulation that they can wear, which means they can take it wherever they want to go without the risk of leaving it behind.
This apron offers excellent visual and tactile stimulation with the different textures and colors sewed into it. Like most dementia sensory toys, the Activity Apron has buttons, zippers, beads, ties, and pockets that help with your loved one's fine motor skills and manual dexterity.
It's true that some people have reservations about toys for dementia patients for whatever reason, but no one can deny how well they work to keep our loved ones calm, engaged, and sharp.Give Alzheimer toys a try, and see for yourself what they can do for your senior loved one with dementia.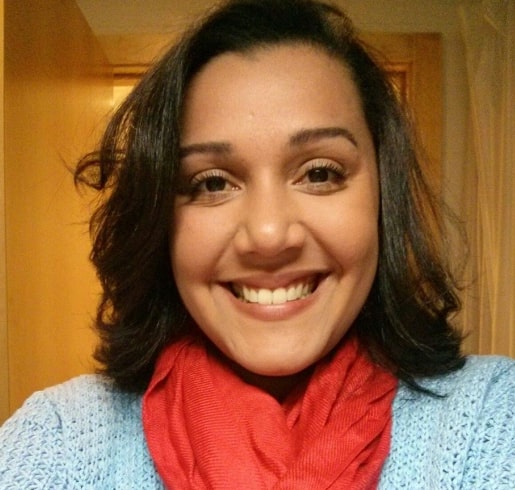 I am Kate, a dedicated health advocate. My purpose is to educate you regarding the most current wellness trends, offer science-backed insights to enhance your understanding, and present actionable tips to support you on your journey towards a healthier and happier life. Let us commence this wellness path together!