Brazilian blowouts are one of the most popular hair treatments in the world as more and more women are now aware of the benefits. Not sure what this is? Keep reading to learn everything you need to know about both of these Brazilian blowout treatments.
1. What is a Brazilian Blowout?
A Brazilian blowout is the first professional smoothing treatment that enhances hair health while also not jeopardising its natural texture.
This treatment works because the product seals the hair shaft with a super nutrient complex which locks out humidity. 
Any individual that has frizzy, damaged or processed hair is a good candidate for a Brazilian blowout.
This treatment can be performed on every hair type ranging from fine to coarse, frizzy to curly, and permed hair. 
If you have colour-treated or highlighted hair, a Brazilian blowout will enhance the health of your hair by both conditioning it and sealing the cuticle for intensified colour, decreased frizz and luminous shine.
For those individuals who have wavy hair, a Brazilian blowout will make it look naturally straight and healthy.
On the other hand, if your hair is curly, the treatment will decrease frizz while boosting your hair's natural wave or curl. Alternatively, the treatment eliminates frizz and increases shine for those with straight but frizzy hair. 
2. What are the benefits of a Brazilian blowout?
A Brazilian blowout smooths hair strands, eliminates frizz, reduces fly-aways, locks out humidity, and improves hair shine and health from the roots to the tips for up to three months.
Keep in mind that the more frequently you receive a Brazilian blowout, the stronger and healthier your hair will be. 
After your Brazilian blowout, your hair will be frizz-free, shiny, and effortlessly manageable – while maintaining a good amount of body and bounce.
Not to mention that you can still opt to blow dry, straighten, or style your hair much quicker than before receiving the treatment. However, hair dryer can be a good alternative option in order to straightening your hair without damaging but need to make sure that you must choose best option in the market like remington hair straighteners and flat irons.
Also, there is no downtime when it comes to Brazilian blowout treatments. You can wash your hair immediately after treatment (or as you would normally). 
No matter what type of hair styling services you opt to receive, you will undoubtedly benefit from having a Brazilian blowout. 
3. What is a Brazilian Blowout Split Ends Treatment? 
Unlike a full Brazilian blowout, the Brazilian Blowout Split Ends Treatment is only applied to the hair ends. After this treatment, any broken and split ends are instantly repaired, mended and sealed for up to one month. 
The Brazilian Blowout Split Ends Treatment uses a Thermo-marine bonding system that unites and binds broken and split ends. In addition, the treatment includes a super nutrient complex that further smooths the cuticle. 
The Brazilian Blowout Split Ends Treatment only takes 10 minutes. If you opt to have the treatment, it will be applied to the bottom couple of inches of your hair after finishing the shampoo portion at the salon.
Then, the ends of your hair will be flat ironed to ensure the treatment is sealed into your hair. 
This treatment differs significantly from at-home conditioning treatments as those only provide a temporary conditioning and protective effect. 
In contrast, a Brazilian Blowout Split Ends Treatment provides weeks of conditioned hair that is also protected against additional breakage.
By having this treatment applied to your hair, you will be rewarded with stronger and healthier ends that are also protected against heat styling, hot tools and environmental stress. 
If you have chemically treated or highlighted/bleached hair, you should certainly have this type of treatment. However, everyone can reap the benefits of a Brazilian Blowout Split Ends Treatment, particularly if you have fragile or over-processed ends.
If you want to help your hair grow longer and have fresh and healthy ends, then a Brazilian Blowout Split Ends Treatment is ideal for you. 
Frequently Asked Questions
Does a Brazilian blowout help with split ends?
By itself, a Brazilian blowout does not adequately help with split-ends, which is why the Brazilian Blowout Split Ends Treatment is a popular option. 
Can I receive both the regular Brazilian blowout and the Brazilian Blowout Split Ends Treatment on the same day?
Yes. In many cases, it is advisable to get both treatments. It means you will benefit from both the smoothing effect of the full Brazilian blowout and the protection and repair for your ends from the Brazilian Blowout Split Ends Treatment. That being said, you can also opt to get the Brazilian Blowout Split Ends Treatment in between your Brazilian blowout to ensure you maintain strong and healthy ends. 
Do split end sealers work?
It is challenging to treat split ends without having a Brazilian Blowout Split Ends Treatment. Split end sealers smooth your split ends down, producing a much more nourished appearance. These are good products that can be used to hide your split ends. However, this is only a temporary, superficial fix as the product will be removed once you wash it out. And, once it is washed out, your split ends will appear again. 
Will my hair go back to normal after a Brazilian blowout? 
A Brazilian blowout usually lasts about three months. After the treatment has run its course, the hair will return to its original state; however, it will be in a much better state as the treatment deeply conditions and fortifies the hair.
Will my hair lose volume after a Brazilian blowout? 
No, your hair will preserve its natural volume, and you will still be able to achieve great results when blow-drying it or using a curling iron.
Can I get my hair coloured the same day as these treatments?
Yes, just make sure that you have your hair colour done before you have either of the Brazilian blowout treatments. After you receive the Brazilian Blowout treatment, you want to wait two weeks to have your colour treatment done; otherwise, it won't be as effective. It is recommended that you use a Brazilian blowout masque a couple of times a week to ensure the colour is maintained. 
Contribute By Kozmaandkozma.com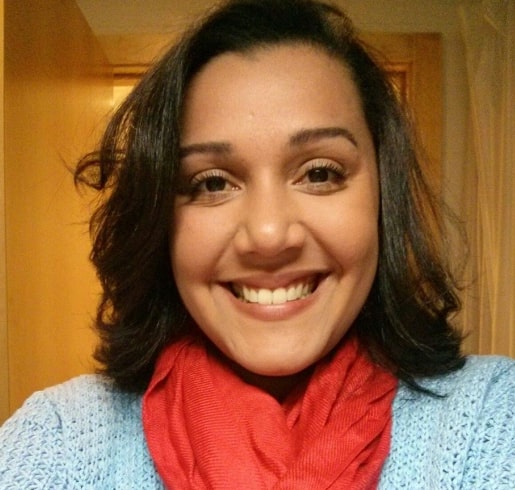 Kate is a health & lifestyle blogger who spends her entire day writing quality blogs. She is a passionate reader and loves to share quality content prevalent on the web with her friends and followers and keeping a keen eye on the latest trends and news in those industries.