Do you feel like you've been running on fumes recently? These days, everything seems like it's happening at such a fast rate that it can be difficult to keep up.
Next thing you know, your boss has assigned a whole bunch of new tasks this week, you've got a long list of errands to run and let's not even mention all the housework that needs to be done.
Sheesh, it's a lot to put on someone's plate. And if you were already full, to begin with.
Seeing as you find yourself in such a predicament more often than not, you're more than willing to put a stop to the whole mess. In such a frantic world, finding a chunk of serenity can pose a real challenge.
If there was a magic wand to whoosh away all the tension and anxiety, you would use it without a second thought. Sadly, the fact of the matter is that there's no such contraption, no matter how much we all want it to be real.
But there's one thing that comes oh-so-close – stress relieving essential oils to help calm your mind. If you'd like to learn more about this phenomenon, read through under the cut.
Do Essential Oils Work for Stress?
The short answer is yes, they do. In recent years, aromatherapy has taken on a very important role in keeping your stress levels in check.
The whole thing is definitely no coincidence. In fact, research shows that essential oils play a vital role in altering brain waves and human behavior.
This, in turn, effectively decreases the cortisol levels in your bloodstream and calms your racing thoughts. It's no wonder that people are going crazy over these essential oils for anxiety.
Perhaps the best part here is the fact that essential oils are widely available, in a range of different scents and aromas.
This makes them easily accessible and appealing because you likely won't go through a lot of trouble to find a suitable match for your needs.
Next thing you know, you'll be using your essential oils to improve your overall well being in no time.
Which Essential Oils Should You Use to Manage Stress Levels?
Since we've already mentioned that there are plenty of different types of essential oils, it's time to dive into the specifics.
There are a few scents in particular that are thought to have the greatest benefits when it comes to managing your stress and we'll introduce you to each one in just a bit.
Lavender
This is perhaps the most popular choice among newbies as well as the experienced members of the community.
The anti-anxiety properties of lavender are known to have soothing effects on both mind and body. Just by catching a whiff of its floral scent, you'll quickly notice a significant boost in your overall mood.
Chamomile
You know all those times that you couldn't sleep so you decided to drink some chamomile tea? Well, now you can add chamomile essential oils to your stress-free agenda.
It's no secret that this particular fragrance has relaxing and sedative effects.
Throughout the years, it's been used to treat a multitude of stress-induced problems such as anxiety, hypertension and insomnia. If you really want to make things easier for yourself, you should have a look at chamomile essential oils.
Sandalwood
This distinct blend comes from what's widely regarded to be one of the most valuable plants in the world – the East Indian sandalwood tree.
Its gentle and warm aroma, with woodsy and earthy undertones, is what makes this one of the best stress-relieving essential oils. You definitely couldn't go wrong with this one.
Jasmine
If you're looking for a bit of background, this essential oil comes from white jasmine plants, hence the name.
In recent years, several studies have shown that jasmine is quite effective at minimizing negative thoughts and providing a boost in your overall mood.
This is because it stimulates that part of your brain that controls serotonin production, oxygen saturation and blood pressure levels.
Clary Sage
It can be hard to resist the subtle herbal fragrance that this essential oil emits.
It's widely believed that using clary sage can yield positive results when you're trying to de-stress, lower the presence of cortisol in your bloodstream and ease tension.
Frankincense
Also known as the 'king of all oils, frankincense is not only supposed to help you put your stress levels under control and fight anxious feelings but it'll also help relieve physical pain.
Its calming aroma is effective at alleviating tension, soothing your mind, and deterring negative thoughts. As a result, you're left in an incredibly relaxed state and ready to take on a new day.
Sounds like exactly what you're looking for, right?
How Can You Use Essential Oils?
In short, there are two ways you can go about this. It's important to note that both methods yield the same results, with the only difference being in the application process.
In other words, you won't go wrong either way so choose whichever option is most convenient for you.
Inhalation
This is the part where aromatherapy becomes real. Basically, what you're supposed to do is inhale the fragrance of your essential oil of choice, allowing it to fill your lungs and enter your bloodstream.
You can do this either by smelling the oils straight from the bottle or pouring a few drops into a diffuser and letting it do the rest.
The latter is generally considered to be a more practical option since you likely won't make a mess and your entire home will smell deliciously sweet. Two birds with one stone, wouldn't you agree?
Topical Use
Here, you'll be expected to apply some of the stress relief oils directly onto your skin. The key thing to remember here is that you shouldn't over-indulge.
Yes, you should splash some essential oils onto your skin but you shouldn't lather on the whole bottle in one go.
It's a good idea to read through the recommended dosage for topical use so that you get the best results from your endeavors.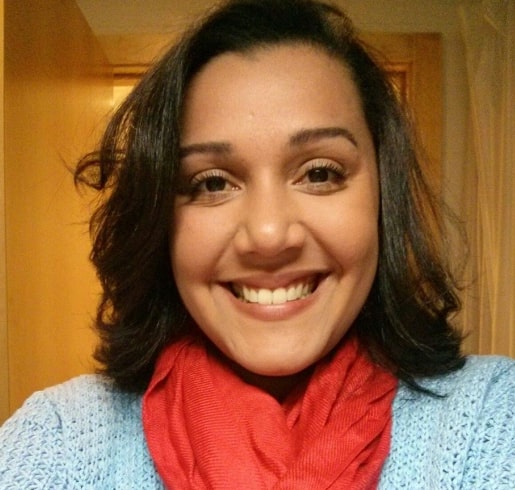 Kate is a health & lifestyle blogger who spends her entire day writing quality blogs. She is a passionate reader and loves to share quality content prevalent on the web with her friends and followers and keeping a keen eye on the latest trends and news in those industries.