As you approach your silver years, you might start thinking more of what the future has in store, and how to maintain good health in old age. Whether you have already started this exciting chapter of your life or if you're just planning for it, it's never too late to make healthier lifestyle choices.
By adhering to a few simple habits, hobbies, and rules that will elevate your overall well-being, you can easily keep illness at bay, make wounds heal faster, and maximize your mental and physical performance in your everyday life.
While it might seem like a challenge, there's nothing you can't achieve by implementing today's tips one at a time, making sure to make healthy lifestyle habits an inextricable part of your lifestyle.
So, get ready and take a look at the most effective tips on how to maintain good health in old age.
Tips for an older person about promoting a healthy lifestyle
There is rarely a wrong time to start exercising if you're not already accustomed to a fitness lifestyle. The sooner you start implementing fitness into your daily routine, the faster will you achieve your strength and weight goals.
Mind you, there is also a ton of great advice out there on how to stay fit in old age as well, so if you're already a senior, you can start exercising right away.
Firstly, talk to your doctor to get a professional opinion and see how best to ease yourself into regular exercise. Once the doctor gives you the green light, you can join a guided exercise class for seniors at the local fitness centre, or hire a personal trainer.
Having professional support is vital in making sure that you're always on the right track and that you're minimizing the risk of injury. Some seniors avoid training for health reasons like urinary incontinence. Fortunately, many products are available on the market today, such as male external catheter systems or female incontinence pads. Urinary incontinence should not be something that will prevent you from being active or training occasionally.
Natural health tips for senior citizens
Of course, leading a healthy lifestyle as a senior is not just about being physically active. It's also about building a healthy diet plan and sticking to it over the long haul.
Your diet should consist of natural, wholesome foods, including citrus fruits and vegetables to get your daily dose of vitamins and minerals. Again, it's a good idea to talk to your doctor and a nutritionist to get a tailored diet plan according to your health record, medical history, as well as your health goals.
A professional nutritionist will be able to customize a meal plan for you to help you achieve better results. This way, you will be able to lose unwanted weight and even add some functional muscle mass to your frame.
You can start introducing healthy meals right away, but be sure to stick to portion control in order to regulate your weight, blood pressure, cholesterol, and other health factors.
How to stay healthy after 65
We talked about the importance of consulting with your doctor on exercise and nutrition. Now, we need to mention the importance of visiting your doctor on a regular basis and having the right medical professionals on your side.
As you age, it's only normal to be in touch with your doctor more often as one of the best ways on how to maintain good health in old age.
What's more, it's important for your doctors to have the necessary advanced medical certifications to administer emergency treatment as well, should you ever need it. Leave nothing to chance, and only choose certified medical professionals to care for your long-term health and well-being.
Be sure to work out an appointment scheduled with your doctor for the entire year and you'll have no problem keeping your health in check.
Healthy habits for seniors
There is no denying the importance of socialization throughout your life's journey. As we age, maintaining a healthy lifestyle for elderly people becomes more and more dependent on maintaining social contacts.
If you want to retain your mental health and acuity while banishing illnesses like depression, you should socialize with your peers, family members, and loved ones in general.
Meeting with people regularly in various settings and partaking in various physical activities together is one of the best ways to thrive as a senior. 
Secrets of healthy aging
If you're asking yourself how to maintain good health in old age without too much trouble, just remember that eliminating unhealthy habits is half the battle. If you have an unhealthy habit like smoking, drinking, or any kind of addiction, now's the time to banish it from your life. 
Of course, you can't do this in a day, because breaking bad habits takes time and dedication, but also persistence and motivation. Start by eliminating one unhealthy vice at a time, making sure to keep a journal of your progress.
Talk to a professional if you're having a difficult time, and always remind yourself of the end goal – health and vibrancy in your silver years.
Wrapping up
Reaching your silver years is an exciting new chapter, so make sure to start it off right. Use these tips to elevate your physical and mental health to thrive as a senior citizen.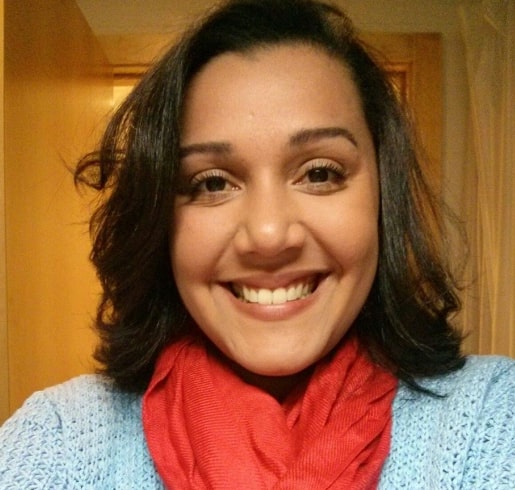 I am Kate, a dedicated health advocate. My purpose is to educate you regarding the most current wellness trends, offer science-backed insights to enhance your understanding, and present actionable tips to support you on your journey towards a healthier and happier life. Let us commence this wellness path together!