Plenty of studies have shown that moving frequently in childhood often has a negative effect on the child's later life. According to one study, the more people moved as children, the less satisfied they were with their lives at the time of the survey. They also reported a lower psychological well-being feeling, regardless of their age, gender, or education level.
However, what are the psychological effects of moving frequently in adulthood? Is it equally unadvisable for adults, or are the effects milder? Let's dive in.
The Psychology of Moving
According to research, frequently moving during early adolescence can lead to negative health outcomes in later life. However, moving generally has an effect on everyone, regardless of age or other circumstances. No matter how often it happens, it is a time of intense emotions and a lot of stress. So, what are some of the main effects moving often can have on your mental health?
Also Read: Anxiety About Moving To Another State
The stress
Relocation is a life change riddled with different stressful events. Firstly, you have to go through the time-consuming process of finding appropriate housing as well as a job if you're moving far. This can often feel like the biggest issue of your relocation. However, the real stuff comes after. 
Now that you have a new place, you have to pack up your whole life and find reliable help to transport you to your new home. If you are moving with kids and pets, the stress can increase, as you will have to look out for how they're handling the move. Being a parent reading about how frequent moving can affect your child negatively only adds fear and panic.
Luckily, if you are moving with your family, there are some ways to reduce the stress. For the most part, your kids are more likely to handle the relocation better if you put a positive spin on it. If they are happy and excited about it, you'll be able to partake in those feelings as well. Include them in the move from the get-go.
Have them by your side when you're looking at new homes, point out fun things around the new neighborhood, and have them involved in the packing process as much as you can. Hiring movers is also a great way to let you focus on your kids during this time.
Even if you are moving on your own, research says that a move can be as stressful for adults as divorce. Starting over can feel exciting and fun, but it also comes with a lot of psychosocial stress. Being far away from your friends and family is not easy. Furthermore, making new connections in adulthood is much more difficult than at some earlier times of your life.
The silver lining
There is a benefit to moving frequently – the stress will ease up the more you do it. You'll get more practiced at finding good real estate as well as packing and other parts of the organization. Some people get so good at it that they feel the compulsion for it even when there is no particular reason.
This is particularly true of those who moved a lot as kids. However, it can also become a tactic for dealing with internal turmoil. They find it easier to change their immediate surroundings instead of working on their insides.
Attachment issues
One of the psychological effects of moving frequently can be difficulty in forming strong attachments. People who move around a lot are less likely to get attached to physical possessions. This is mostly a good thing.
They are aware that everything is transient and can live their lives unencumbered by material things. However, it can be troubling to others when this detached behavior extends to relationships with people as well.
Memories
According to research, moving frequently causes people to have stronger memories than people who move less often. Periods of transition, like moving, make everything that happens during them more memorable.
The reason for this could be that the backdrop for those events is different from people's routine, so the memories are more likely to stick. It is much easier to remember something if you have a clear point of reference.
Adjustment
Another positive effect of moving often is developing the ability to grow where you are planted. It is not always a given, but if you move a lot in adulthood, you are more likely to make the most out of your situation.
Even if you don't form lifelong attachments easily, battling social anxiety is not something you have trouble with. You are skilled at making friends quickly and thriving in whatever circumstances you find yourself in.
Moving Related Products on Amazon
Most Common FAQs About Moving
Can moving change your personality?
If you've had to move frequently as a child, the chances are that it could have had an impact on your personality. It is highly individual, but one of the ways moving could influence your personality is to make you more shy or more personable, depending on your learnings and experiences. As mentioned above, it can also make you a bit more aloof and not easily attached to material possessions. Frequent moving shapes us as much as any other transition in life, with many people citing it as life-changing as a divorce.
How does moving a lot affect a child?
Studies have shown that moving a lot as a child can have a negative effect on a person's sense of well-being in adulthood. A child can find it difficult to make friends, exhibit some emotional or behavioral problems and suffer academically. Introverted children can be affected negatively in particular – they are known to develop anxiety. However, it is possible to mitigate these negative effects. The easier parents make a move on themselves, the easier their kids will take it as well. It is important to provide context for your children, support each other, and be flexible during the adjustment period.
Why is moving so stressful?
Moving is a major event in most people's lives, no matter how frequently or how rarely it happens. It is stressful because it usually requires us to uproot our live and find new roots somewhere else. This often means changing pretty much everything about one's life – home, job, school, friends, routine, etc. It is when people are most prone to panic or feel scared or anxious about the future. Besides these somewhat abstract worries, there are a lot of practical things to consider, too. Organizing a move can be pretty stressful and complicated, even with professionals' help. All of these things add to moving causing people a lot of stress.
Moving can cause trauma in some cases, especially when children are concerned. Even in the most positive of circumstances, moving can be a life stressor for our young ones. Certain studies have even compared it to having a parent hospitalized with a serious medical condition. Children with a history of mental illness can be particularly negatively affected. We should also take into account that moving very often follows other unpleasant events in a child's life, like their parents' divorce, job loss, or even the death of a parent. Moving on top of an experience like that can be pretty traumatic.
How do I stay calm during a move?
Planning is key to staying calm during a move. The more carefully you plan, the more in control and at peace you'll feel. However, in order to be prepared for anything, it is also important to remain flexible and allow for a lot of leeway. Hiring professional movers is an easy way you can get a lot off your plate. They will worry about the logistics so you can have time and focus on other things related to the move. Essentially, leave enough time to get everything done and ask for help when you need it.
What is the first thing to do when moving into a new house?
The first thing you want to do when moving into a new house is deep clean. It would be best if you did this before you unpack, as this will make it easier to get to every nook and cranny. If you have the means, you should consider getting professional cleaners to take a swipe. That way, you'll be able to move in as soon as your bags hit the floor. Otherwise, start with the bathroom and kitchen and make your way through the other rooms. Clean, scrub, dust, vacuum – this is the only way you'll feel comfortable enough to move in.
What should you not pack when moving?
There are certain items you should not pack when moving. The first on the list are your valuables – either keep them with you at all times or put away in a safety deposit box. If you have to move them, make sure your movers know they are transporting some valuables and get the appropriate insurance for them. Other items on the list are flammable items, perishables, flowers and plants, soap and polishes, medications, firearms, explosives and other toxic substances, and finally, pets. This last one might sound unnecessary to stress, but people have been known to pack up their lizard or a similar pet instead of taking proper care.
What will movers not take?
The list of things movers will not transport is similar to the previous list of things you shouldn't pack. Every moving company won't forbid some of these things, so you should check. Usually, movers will not take hazardous materials, flammable items, explosives such as ammunition and fireworks, pets in cages and plants. When it comes to perishable items and valuables, some companies have rules against them, but others do not. Your best bet is to check beforehand. 
Conclusion
The psychological effects of moving frequently should not be disregarded. This is particularly true when it comes to parents of children in early adolescence. However, no matter how stressful it can get, it is possible to turn moving into a positive experience. You get to start fresh, have exciting new experiences, and meet fun new people while making lasting memories.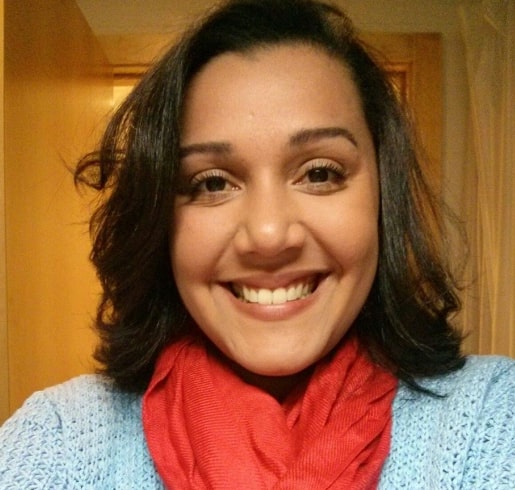 I am Kate, a dedicated health advocate. My purpose is to educate you regarding the most current wellness trends, offer science-backed insights to enhance your understanding, and present actionable tips to support you on your journey towards a healthier and happier life. Let us commence this wellness path together!