There are different methods for maintaining a crown full of healthy dreadlocks. If you are into dreads style recently and not sure which products to use for some great-looking dreadlocks, this list of the best hair products for dreads of 2021 is just what you need.  
There are hundreds of brands out there vying for your attention, but it is important to choose the right products to achieve the look you desire for your hair. In addition, the best quality dreads hair products will also ensure softness, and improve the manageability of your hair.
Best Hair Products for Retwisting Dreads
This is a popular brand among those with dreadlocks as it makes hair easily manageable by keeping frizz under control. It is highly recommended for retwisting dreads and braid out styling. It has all-natural ingredients including Shea butter, glycine, soybean oil, coconut oil, and coconut extract.
Features:
Free from sulfates, silicones, paraben, and mineral oil
Makes hair easy to manage
Dread Head – Lock Peppa Mega Tightener works for those starting new dreads or want new growth knot up. The brand can turn your straight hair into stunning dread-style quickly and easily.
Features:
Offers one of the easiest ways of getting dreadlock style
Has a nice talcum-like fragrance
Maintaining dreads is easy with Dread Head
The Dread Head Dread Soap is best for cleaning your dread styled hair thoroughly and amazingly it does not leave behind any residue. It contains none of the ingredients of conventional soaps. You can dread and tighten your hair quickly after a wash.
Features:
It is a non-irritating formula and residue-free
Lathers well and cleans thoroughly
Soothes itchy scalp
This weightless and residue-free product is pH-balanced and recommended for men and women with dreadlock style. The shampoo has plant-based ingredients and leaves the scalp clean and refreshed. 
Features:
Organic ingredients
Gentle and effective cleansing of dreadlocks
Has a gentle, pleasant fragrance
Taliah Waajid Black Earth Products Lock It Up is a hair styling product created specifically to maintain your dreadlocks. It helps maintain your twists and locks. The brand makes use of colors and fragrances taken from dried fruit extracts and juices. 
Features:
It adds both shine and moisture
Keeps hair healthy
Paraben and alcohol free
Best Oil to Retwist Locs
This is a good product for those who are looking to start dreads styling and also for those who want to maintain their existing dreadlocks. It contains natural ingredients sourced from plant herbs and oils. 
Features:
Seals in moisture and shine 
Strengthens locks and twists
Works on all types of hair
Adds a natural luster 
This popular product is rich in nutrients and separates dreadlocks with regular application. It contains oils and nutrients sourced from coconut oil and castor oil, including a fair dose of Vitamin E. 
Features:
It keeps dreads well moisturized
Keeps scalp cool during summer as it contains menthol
It has a lovely, fruity fragrance and is non-greasy, and hence washes off easily quickly  
This product has a rich blend of natural oils that work best for those who have a dry, itchy scalp. It is a popular oil for dreads retwist and maintenance as it is easy to apply. It is a good moisturizer too.
Improves the speed of hair growth
Reduces flaking noticeably
Is free of artificial fragrances or mineral oil
Knatty Dread Scalp Oil for Dreadlocks has all-natural ingredients including fragrant essential oils that are non-greasy and vegan. It helps reduce dandruff and skin irritation. It is easy to apply on your dreads as there is a fine nozzle provided with the bottle.
Features:
Makes your dreads look healthy and strong
Keeps your scalp moisturized
Has a minty fragrance that's very pleasant
This brand has been specially created for mature dreadlocks. It helps revitalize, rejuvenate and repair your dreadlocks. The non-comedogenic oil doesn't clog pores and is a light oil that's easy to wash off. 
Features:
It is non-greasy and imitates your hair's natural sebum
It has antibacterial and anti-fungal properties 
It's easily absorbed into the scalp
Helps to keep dreadlocks separated
There you have the best and comprehensive list of the best products and oils for dreads retwisting. Do you have any experiences to share about any of these products or any other brands you are using? Please share it here.
Contribute By Hairlossly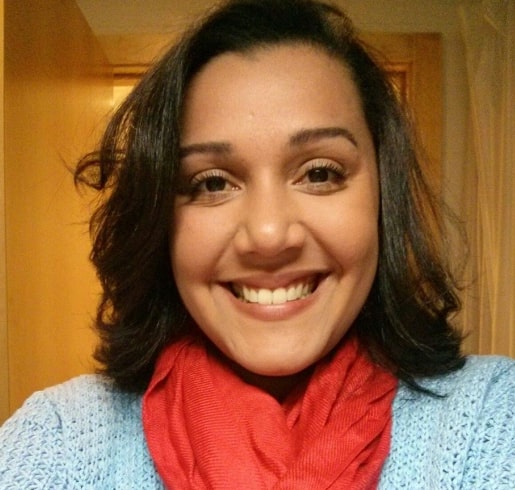 I am Kate, a dedicated health advocate. My purpose is to educate you regarding the most current wellness trends, offer science-backed insights to enhance your understanding, and present actionable tips to support you on your journey towards a healthier and happier life. Let us commence this wellness path together!