It happens to a lot of men. There isn't an adult male alive who doesn't at one point see that his hair – or lack of it – is telling him that his youth is beginning to slip away.
Since the early 1980's, however, more and more men refuse to accept thinning hair. When Sy Sperling broadcast his first commercial for the Hair Club for Men in 1982, men first realized that baldness was a condition that they could treat. It was no longer a fate.
It was the beginning of a new era in treating male pattern baldness and men's hair care in general.
Most people try to take care of their hair, but they also subject it to some pretty harsh stuff on a daily basis: damaging UV rays, pollutants that clog follicles, different chemicals, etc.
If you have an interest in having the best head of hair possible and trying to be proactive about keeping it, there are certain simple steps that you can take.
Everyone is different. Haircare for one might not necessarily work for another. For example, Black men should always give additional attention to moisturizing and conditioning, which will more effectively address the cuticle structure of the hair. 
Black hair develops into tight curls very early on, and it also grows more slowly than, say, Asian or Caucasian hair.
Consequently, if a certain hair quality and length is a goal for Black men, hair products and care that promote both are necessary.
Black Male Hair Growth Tips
While there are some basic things that help stimulate hair growth for Black men, there is one new product that will significantly help to accelerate the process back to new-found confidence if used alongside your specific hair-care regimen.
Because of the composition of Black hair, Black men can take basic steps such as the following:
Healthy Diet: Fruits and vegetables, vitamins (B, iron, zinc, multivitamins), protein-rich foods, plenty of hydration
Exercise: 30 minutes each day stimulates blood flow to the follicles and the hair's thin cuticle structure.
Oils: Nightly 20-minute scalp massages exfoliate the scalp and penetrate the spiral structure of African-American hair.
Best Shampoo For Black Male Hair Growth
Using certain shampoos is also a great help. While there a great many from which to choose, here are five that you might want to consider:
Features:
Hair Type: All, Oily, Aging, Dry, Normal
Creates stronger, fuller hair with a unique combination.
Key Ingredients: Natural & Certified Organic ingredients, including aloe vera, pro vitamin B-5, vitamin E, silk amino acids, tea tree oil, and peppermint. 97% natural, 83% organic.
Features:
Scent: Tea Tree, Peppermint
the Warriors Plant
The Peppermint Oil Intertwined with Vitamin Rich Conditioner Stops Dandruff!
Heal Your Hair
Features:
Hair growth shampoo for thinning hair with thickening natural oils to increase volume and texture while strengthening hair fibers
Protect strands against damage, breakage and split ends
Get Thicker Fuller Hair
Biotin B-Complex Formula
Boost Hair Strength
Features:
Hair Type: Oily, Dry, Normal
Sulfate Free
Gentle on Curly & Color Treated Hair
Infused with Keratin
Deeply Moisturizing
Features:
Brand: AMERICAN CREW
Target Gender: Male
Hair Type: All
Adds shine to hair and softens the skin
Detangles & conditions the hair
Hydrates the skin
Black Male Curly Hair Tips
There are many different and great curly hairstyles for Black men. Using a few suggested products and some easy tricks, it's not all that difficult to unlock the secrets of natural-looking curls.
Find the Right Barber: All it takes is one bad haircut, and you'll have to cut it all off and start over.
Stop Using Combs to Detangle: Use a detangling brush, since combs affect the natural curl pattern. Eliminate as many knots as possible during washing and conditioning.
Shape and Define: Apply gel in circular motions to define and hold the curls.
There are plenty of quality hair products out there for Black men's hair, which goes for the curls as well. Here's a list of some suggested ones:
Black Male Curly Hair Products
Features:
Increases Volume, Strength and Shine
No Sulfates
Made with Argan Oil
For All Hair Types
For Men & Women
nutrient-rich formula that delivers vitamins, minerals, antioxidants, and fatty acids
Features:
Paraben-Free
Detangles For Less Frizz & Fly-Aways
Ingredients: Aqua / Water / Eau, Cetearyl Alcohol, Glycerin, Behentrimonium Methosulfate, Amodimethicone, Behentrimonium Chloride, Parfum / Fragrance, Isopropyl Alcohol, Aloe Barbadensis / Aloe Barbadensis Leaf Juice, Trideceth-6, Limonene, Chlorhexidine Dihydrochloride, Cetrimonium Chloride, Hexyl Cinnamal, Citric Acid, Coumarin, Linalool, Passiflora Edulis Fruit Juice, Bisabolol.
Features:
Hair Type: Curly
Moisture Lock Leave-In Conditioner
Creates a base layer of moisture to prime hair for styling
Deeply hydrates curls with no greasy residue left behind
Helps to seal hair's cuticle layer to prevent frizz and promote shine
Features:
Item Form: Cream
Hair Type: Dry to Normal Hair type
Hydrator natural hair styling cream.
Light to medium hold
Paraben fre
Ingredients: Active Natural Oils: Spearmint, Nettle, Clove, and Hemp Seed
Features:
Color: Red
Material: Eva,sponge
Shape: Oval
Get your hair twisted anywhere any time
Get a barber's cool look all by yourself
Have the freshest hair around
Environmental protection material sponge with big hole, soft skin-friendly
Best Styling Products for Black Men's Curly Hair
Shampoo and Conditioning: Treasured Locks H2G Emu Oil Shampoo, Treasured Locks H2G Emu Oil Conditioner
After Washing and Conditioning: H2G Hair Growth Serum
Styling and Combing: Knot No More
Enhance Natural Curls: Supernatural Curl Tamer
Best Black Male Hair Products for Waves
Another go-to hairstyle for Black men is the 360Wave. Because of the structure of Black hair, this is a style that only Black males can wear. If you've ever seen the hairstyle that looks like ripples in a pond or waves at the beach and starting from the crown of the head, then you know what a wave looks like.
There are also lots of great products that help to achieve this effect, some of which are right here:
Features:
Matte Styling Wax for Men
Medium Hold
Scent: Vanilla
Item Form: Gel
Hair Type: Kinky, Curly, Wavy, Straight
Ingredients: Main – Water, Hops Flower Extract, Sweet Almond Protein
Features:
Item Form: Cream
Hair Type: Wavy
Gluten Free
Natural balm with extra hold
Ingredients: Safflowr, Castor, Olive, Hempseed, Jojoba, Organic Beeswax, Soybean Oil, Raw Shea Butter, Raw Honey, Soy Lecithin, Tea Tree Oil, Lavender, Grapefruit Seed Extract, Fragrance.Safflowr, Castor, Olive, Hempseed, Jojoba, Organic Beeswax, Soybean Oil, Raw Shea Butter, Raw Honey, Soy Lecithin, Tea Tree Oil
Features:
Scent: Cocoa
Item Form: Cream
Hair Type: Wavy
Silicone Free
Adds life, moisture and superior shine for great look
The more you train the more waves you get
Features:
100% Pure and Cold Pressed
Hexane Free
Skin Moisturizer
Carrier Oil
Scent: Fragrance Free
Chemical-free
Features:
For All Hair Textures & Skin Types
Nourish, Strengthen & Replenish Elasticity
Deep Conditioning
Great for moisturizing, soothing, healing and massaging
This Multipurpose Oil is Made in the USA
A Fresh Look
Whether it be curls, waves, or something more traditional, remember that a well-groomed man, one who takes exceptional care of his hair, can look quite attractive, modern, and youthful.
Haircare and hair growth for Black men aren't difficult; all it takes is applying a few easy tips, selecting certain products that work for you, and sticking with them. Actiiv is also being used for hair rejuvenation. As per many Actiiv reviews by users, along with before & after images, one can say this product really does help people suffering from hair loss. Everyone wants good-looking hair, and, let's not forget – we all want healthy hair.
Contribute By Kiierr.com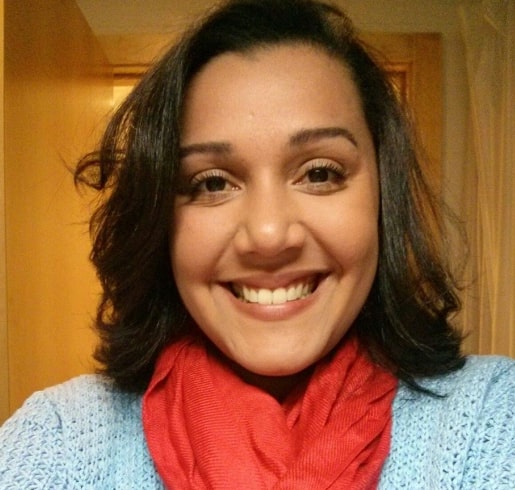 I am Kate, a dedicated health advocate. My purpose is to educate you regarding the most current wellness trends, offer science-backed insights to enhance your understanding, and present actionable tips to support you on your journey towards a healthier and happier life. Let us commence this wellness path together!