Hair is one's crowning glory. That is why, it is not surprising for many to experiment their hair with different colors and even styles from time to time. Changing hair colors somehow gives satisfaction to them because it can help them present themselves differently. 
Before giving up your natural hair color, you need to be sure that the color that you will use for your hair is what you really want. There is no turning back once you've started it because the process can range from simple to complicated steps.
But if in case that you have changed your mind and you badly want to switch back to natural hair color, then you have to understand that it won't be an easy process. There won't be a quick fix for it. You need to go through several steps before you can get it back.
Don't worry because this article will give you steps on how to go back to natural hair color without damage.
Step 1: Let Your Hair Grow
Patience is a virtue. And yes, you need to do this if you want to get those colors back. Truth is, you cannot always get what you want in an instant and you have to wait. Growing your hair until you have seen visible roots is important to begin the process. 
Let the natural color of your hair show. It doesn't need to be very long, two inches is enough to move forward to the next step. Do not rush things because it will only lengthen the process. Do not take the shortcut. It won't do you any good.

Step 2: Dye Your Hair With Natural Hue
If you don't want to wait that long, you can proceed to the next step. Once a couple of inches starts to grow, you can opt to dye your hair again with a color closely similar to your hair natural color. Do not choose a hue which is different in shade because it won't match when the natural color continues to grow and it may look unpleasant. 
You can opt to do it yourself or better yet seek the help of hair professionals so you can achieve it completely. When you visit them, showing them a photo of your natural color can help them choose a color that can blend in perfectly.
coloring hair brown when your natural color is black can mess up everything. Be careful in treating those precious locks. Remember those are your crowning glory.
Step 3: Go For High-Quality Hair Products
Excellent products do not need to be expensive. Check the label and reviews in choosing what products to use for your hair. Bear in mind that products that work for others may or may not work for you so you have to decide properly.
Products that you should use must be of top quality because hair can sometimes be fragile due to various chemicals being applied just to achieve your desired look. Let your hair breathe by giving what is best for it.

Step 4: Trim Your Hair Regularly
Learning how to go back to natural hair color without damage can be tricky. You cannot just do nothing while waiting to get things done. You must not forget to trim your hair to let go of split-ends and give your hair a fresh look.
Step 5: Sport a Shorter Hair
Probably the fastest way to go back to natural hair color without damage is by cutting it short right away. This saves you from waiting as to when you can finally dye your hair again. The logic is that with shorter hair, the waiting game becomes shorter also.
Step 6: Opt For Hair Color Remover
Again, do everything with the utmost care because colored hair is prone to damages. Not doing it right and not following the instructions properly can lead to disaster. You surely do not want it to happen. Do not experiment and stick to the steps if you want to get your desired result.
Frequently Asked Questions
✅How do I get my hair back to natural color?
The process of removing hair color is a tedious job. You need to be patient in waiting for the current hair color to grow out before you can dye it with a color close to the natural color.
Do not be impatient because you are not the only one who is having this problem. Many are also struggling with this and it is still up to you on how you carry yourself while in the process.
However, if you do not want to wait for that long, then you can choose to cut it short so the waiting game will be shortened.
✅Can you get your natural hair colour back after dyeing?
Yes, you can always get your natural color back but you need to understand that it won't be that quick. You need to follow the steps provided in this article to do it best.
You can choose to do it alone or you can ask the assistance of someone who has knowledge in handling hair to do this for you.
Hair color removing requires patience because you cannot easily dye your hair brown today and color it black again tomorrow as it can pose risk to your hair's condition. A simple mistake may even damage your hair and it will be devastating for you.
✅Will dying my hair back to natural color make it healthier?
There are many ways on how to go back to natural hair color without damage. But the question on whether it will look healthier depends on how you take good care of your colored hair which includes how frequently you treat it and the kind of products you are using.
Wanting to have healthy hair is a challenge since many factors can affect it and you need to pay attention to it. However, thinking about it, natural will always be natural. So, let us not deny the fact that having natural hair color can make your hair breath and take a break from those chemicals.
Contribute By Mic Hair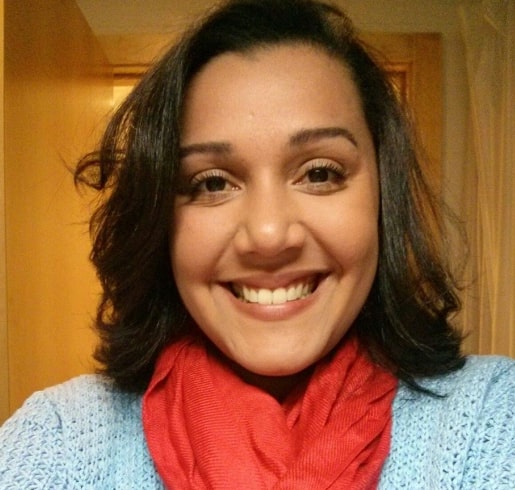 I am Kate, a dedicated health advocate. My purpose is to educate you regarding the most current wellness trends, offer science-backed insights to enhance your understanding, and present actionable tips to support you on your journey towards a healthier and happier life. Let us commence this wellness path together!