When we talk about beauty products, Korean beauty brands pop up in your mind. And it is very natural because Korean beauty products are ruling on all cosmetic brands. Makeup base layout starts with foundation. It gives you a flawless, clean and smooth look. 
And if you have dry skin then you need to choose the best Korean foundation which keeps your skin hydrated, moisturized and gives a natural finish. The Korean makeup industry has a variety of quality foundations but from those, we are going to share with you the 10 best Korean foundations for dry skin.
Our Top Picks For You – Quick Recommendation:
So keep scrolling and find out which one is the best for you. 
If you are looking for a perfect shade that matches your skin tone and gives you natural-looking then you are in the right spot. Etude Double lasting foundation has 12 different shades which are organized by color professionals.  This foundation gives high coverage and lasts for 24 hours. Its watery texture helps you to blend easily by blender, brush or even with your finger. This foundation also has SPF 42 so that you can get sun protection. This is best for everyday wear. And the best part of this foundation is, it is especially for dry skin.
TOUCH IN SOL Advanced Real Moisture Liquid Foundation is the best foundation for dry skin. It is a 3-in-1 formula that has SPF 30 PA++ which offers sun protection, covers all flaws and gives you the best glowing skin. Thanks to its water-holding formula that keeps skin hydrated and moisturize.
This liquid foundation has two different shades which also have color-correcting properties. This Korean foundation is light as a feather and gives you high-medium coverage. Its creamy and smoothy texture naturally adjusts skin and makes it looks healthy. Therefore, many beauty editors and makeup artists highly recommend this Korean foundation.
This cushion foundation gives medium coverage. However, its texture is very lightweight and keeps the skin moisturized for the whole day. It can use daily and it has SPF 50+/PA+++.
This Korean dry skin foundation gives a flawless look and makes a clear complexion. It also helps to control sweat and sebum for long hours as it contains silica bead powder.
If you want a Korean foundation that hides dark acne scars and conceals blemishes, MISSHA M Perfect Cover BB Cream is the right choice for you. This multi-function liquid face foundation can use as everyday wear. It contains SPF 42 which protects your skin from the sun's UV rays.  This foundation comes in six shades and two sizes.
It brightens your skin tone and gives a natural look. It also gives full coverage and seems to have done no makeup. Rosemary leaf and Chamomile flower extracts make the skin feel very smooth and refreshed. This Korean foundation can hide all imperfections of the face and balance uneven skin tone. It also deeply moisturizes the skin.
If you want a filter look in your real life, this Etude House Face Blur foundation is best for you. This liquid foundation can cover blemish, pores, bumpy skin, fine lines and give a glowing look. Its light-weight formula gives long-lasting coverage and covers all flaws. It also has SPF 33 PA++.
This Korean foundation is best for dry skin. It may not work for dark skin tone but it works very well for light skin tone. It can use as a makeup base that can make the other products last longer.
K Beauty Skin Perfector is an amazing light-weight foundation that can give a natural glow in two seconds. It can control oily spots and also moisturize dry areas. It covers the flaws, minimizes pores and gives a beautiful, radiant appearance.
This Korean foundation can use alone or as the basis of other makeup products. It has SPF 30 so it can give sun protection. It also can resist sweat and water. Without any need for touch up, it stays for a long time.
Peripera Ink lasting cover foundation also gives a filter look. It has 6 different shades so it can match every skin tone perfectly. It gives full coverage and does not melt in the sun. So it is not going cakey like other foundations. It has SPF 30 PA+++ that protects the skin from sunlight as well as moisturize the skin.
This Korean foundation is enriched with all-natural essence and comes in three different shades. Ceramide and plants like chamomile, camellia, portulaca intensely moisturize the skin. It has SPF 50+ / PA +++ that gives UV protection. This Korean face foundation is best for dry and acne-prone skin. It also gives full coverage with a natural bright look
TROIAREUKE H+ Cushion Foundation is another best option for dry skin. It gives a dewy glow finish and long-lasting coverage. It keeps the skin hydrated and most of its ingredients are focused on skin care. This Korean face foundation is highly recommended for dry and acne-prone skin. It has Centella Asiatica, Chamomilla Recutita (Matricaria) Flower and Portulaca oleracea extracts which soothe the skin. This is not too matte, not too glossy and gives long-lasting coverage.
Bella Terra BB Cream Tinted Moisturizer, Mineral Foundation is a 3-in-1 product that moisturizes, conceals and prevents aging radicals. It gives youthful looking after just one application. This gentle foundation is made with all-natural mineral ingredients that improve skin health. It can cover a blemish, prominent scars, wrinkles and fine lines. This excellent foundation is very easy to blend, lasts all day and its light-weight formula doesn't feel heavy on the face.
Frequently Asked Questions
✅Is liquid foundation better for dry skin?
Liquid foundation is better for dry skin than powder foundation. Because liquid foundation can give a boost to your dry skin. It will not dry out your skin rather it will keep the skin hydrated and moisturized. Another advantage of this liquid foundation is, it gives dewy, aqua and luminous finish.
✅What is the most natural looking foundation?
Foundation is the basis of your makeup. If you choose the wrong one, your whole look will ruin. To get a natural look, you should take something that matches your skin tone. So it is good to choose Korean foundation brands that are available in different shades. Etude House Double Lasting Foundation makes it because it comes in 12 different shades. It can match whatever your skin tone is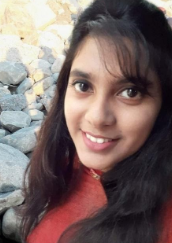 Hi, This is Rifat. I love to read beauty and fashion blogs. So I started writing beauty and fashion content as well. Apart from all this, I love to sketch.