Today we're talking about biotin shampoos for hair growth – the high-quality, dermatologist-approved, won't-waste-your-money kind. Because, in our eyes, those are the only ones that are worth it.
There are a lot of Biotin hair products on the market at the moment, and we get how difficult it can be to find the right one. It takes time and research. With all the buzz around this effective ingredient and a lot of misinformation going around, the well-formulated products can sometimes get lost in the noise.
But don't worry; you don't need to go and read all the studies on Biotin, or go on a three-day research spree. We've done the leg work for you, and have whittled down the ever-expanding list of Biotin shampoos available on the market to just 10 – the best of the best.
If you're here, we're assuming you're already understood why biotin shampoos are amazing for your hair growth, hair health, and recovery from hair loss. If chosen well, that is.
So here is our list. It's in no particular order, but guided by a few differentiating factors that we think you might find helpful.
While this isn't the cheapest product on the market, Watermans has become somewhat of a wonderchild in the hair care industry. With millions of bottles sold and thousands upon thousands of five-star reviews, this vegan formulation has soared to the top of many hair professionals' must-have lists.
Biotin is only one of the incredible ingredients in this shampoo's formulation (caffeine, niacinamide, argan oil & more), which are all scientifically sound and, by the looks of it, incredibly effective with many of their customers. If you're looking for a product that packs a punch, but won't blow a hole through your wallet, Watermans is our (and hundreds of other people's) recommendation.
Numbers don't lie – and Revita's statistics are just staggering. In a study with both men and women who used this Revita Biotin shampoo daily for 90 days, 92% saw a decrease in hair loss.
Taking on average two to three months of almost daily use to show the best results, the before and after images of people who commit to this regime are even more convincing than the thousands of positive reviews.
This supercharged Biotin shampoo helps not only with hair loss or thinning hair, but even more severe cases of androgenic alopecia.
Its other key compounds besides Biotin are DHT blocker and caffeine. It's backed by years of cutting-edge research, which is why it's high on our list as the dermatologist's choice.
Scandinavian Biolabs are all about real impact and transparency. From the very beginning, their main driver was a deep desire to solve a real problem for real people, delivering unparalleled quality using only natural ingredients and effective, science-based solutions.
One of the ways in which they do that is through their hair growth routine line which includes – yes – biotin. So naturally, we couldn't help but include their line in this list.
Their Hair Strength Shampoos, formulated separately for men and women to better address individual concerns, naturally recover and protect the hair fiber by creating a protective layer around each strand.
They restore the integrity of hair strands, boosting elasticity and strength. The entire line is based on a unique formula, all natural and 100% vegan, as well as free from silicones, sulfates and parabens. It also naturally get rid of dandruff – talk about multitasking.
Last but not least, we love their strong belief in their formula. What other brands offer 150 days money-back if you don't see hair growth, no fuss? None that I know of.
The beauty community is in a world of its own – but one product that so many people swear by as having made a world of a difference in their hair is the R+CO Biotin shampoo.
Looking past the fact that it's a very trendy brand at the moment, R+CO actually creates high quality products – they just also happen to be very, very good at marketing as well.
It's enhanced with pro vitamin B5 and coconut oil as well (which we don't need to tell you, is always a good idea when it comes to hair).
If you're not looking for just 100% function and are looking for a bit of a nice scent as well, this is the shampoo for you. It smells like a divine mixture of cardamom, pineapple and tangerine, has no harsh ingredients and it's also vegan.
Briogeo is perfect for people with a sensitive scalp. Its founder and CEO, Nancy Twine, left a big career in finance to create natural hair products with gentle formulations.
The products were inspired by her grandmother and mother's beauty recipes and focus on ethical, clean ingredients that are easy on the hair. They are cruelty-free, recycled and recyclable, and mostly vegan and gluten-free.
Beyond Briogeo's ethos and way of doing things, their Biotin shampoo has also made the news. Containing natural ingredients such as ginger, ginseng and coconut oil, their Biotin shampoo not only helps hair growth but also volumises even fine hair.
This is the one for you if you're looking for a shampoo that's cleansing and nourishing without overstripping or weighing down.
If you are concerned about your hair health, shampoo and conditioner are the two things we think you really should invest in. But we know that's not always possible – so here is the best option we found for those looking to take care of their hair on a budget.
While we wouldn't hope for new hair growth or show stopping regeneration, this is a Biotin shampoo that does the job for people with hair issues that are not so severe.
Placed on the medium scale of drugstore shampoos where quality is satisfactory and the price is not too steep, OGX creates products that pack a good punch, and are paraben-free.
You probably experienced hair loss from hair dye and now you're freaking out. To be honest, coloured hair poses a lot of issues of its own, which need to be addressed by your shampoo and conditioner, no matter what ingredients you are looking to add to your routine.
A great shampoo that will give you the benefits that come along with Biotin as well as protect your colour comes from L'Oréal's Professionnel series – a fair price point for a product that will tackle two distinct hair concerns at the same time.
Focused on transforming fragile and damaged hair, this shampoo is more of a treatment designed especially for tackling breakage and split ends, while also being supercharged by the strength of Biotin and Vitamin B6 as well.
Not too harsh on the hair and restorative, this formulation is ideal for long hair that needs a bit of love after colour treatments and the damage it incurs.
If you have normal hair with no major health concerns and are looking for the Biotin shampoo that will take your hair to its longest lengths, this might be the one for you. Redken's Extreme Length shampoo focuses on strengthening damaged hair, prevents breakage and stimulates growth. As always with Redken products, the smell is out of this world, and will leave your hair shiny and without any frizz.
It claims to reduce breakage by 81% when you use the entire Redken Extreme Length range, and the reviews seem to support that claim. With a predominantly positive sentiment from most of the reviews and their general renown for high-quality products, Redken are a great option if you're looking to grow out your hair.
Kérastase is a household name in haircare – it's high quality, it's a trusted brand, and will give your hair that salon look.
Their Densifique Bain Homme Shampoo is another one of those products with overwhelmingly positive reviews. It claims to cleanse and revitalise hair, alleviate its thinning and help build its density.
It's formulated with Biotin, of course, and texturising polymers that lift away impurities while also thickening the hair fibre. A great choice that smells incredible and is known as one of the best shampoos for men – big words and quite a high price, but the reviews seem to back it up.
If you've been researching hair care at all, you've definitely come across Olaplex. But beyond the trendy clinical-looking branding and social media buzz, we find that their formulations are also up to standard. With innovative bond maintenance technology and professional-level formulas, the product does what it says and repairs and protects damaged hair.
The customer reviews are incredible, it's free of all the ingredients you don't want and filled with the ingredients you do want. It's also PH balanced, meaning that it'll be very gentle on your scalp and most likely cause no irritation. If you're looking for your luxury Biotin splurge, here it is.
Conclusion
Now that you have become somewhat of an enthusiast in biotin shampoo for hair growth. Which one will you choose? Which one helped you? Let me know in the comment below!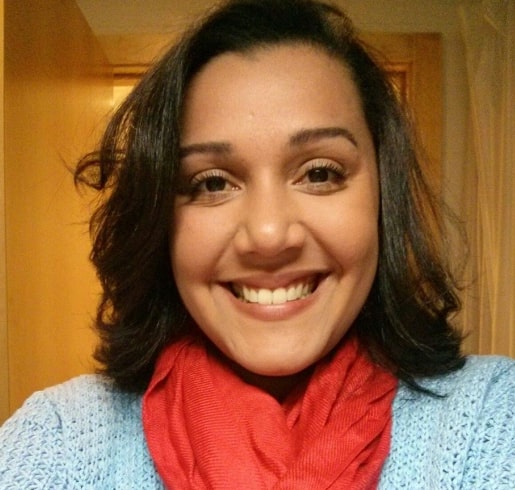 I am Kate, a dedicated health advocate. My purpose is to educate you regarding the most current wellness trends, offer science-backed insights to enhance your understanding, and present actionable tips to support you on your journey towards a healthier and happier life. Let us commence this wellness path together!