If the coronavirus pandemic taught us a valuable lesson, it was the need to have a reliable health insurance policy. We often have a limited time to choose the right health insurance plan for ourselves and our families, but selecting the wrong coverage can be costly.
This post will discuss how you can obtain affordable and reliable health insurance, whether it is through your employer or the federal marketplace. Read on to learn how to choose the right health insurance policy to meet your needs.
Pick your preferred health insurance provider
When the employer provides health insurance
If your employer provides health insurance, you don't need to utilize government insurance marketplaces or exchanges unless you're looking for an alternative solution. However, the available policies in the marketplace may be costlier because many employers pay a percentage of their staff's insurance premiums.
When the employer doesn't provide health insurance
If your employer doesn't offer an insurance cover, you can consider shopping your state or federal marketplace to find the ideal policy. You can also purchase a health policy directly from the insurer or via a private exchange. For example, you can sign up at Taylor Benefits Insurance by simply filling out the form on the website. When you select these options, you will not qualify for monthly-based premium tax credits.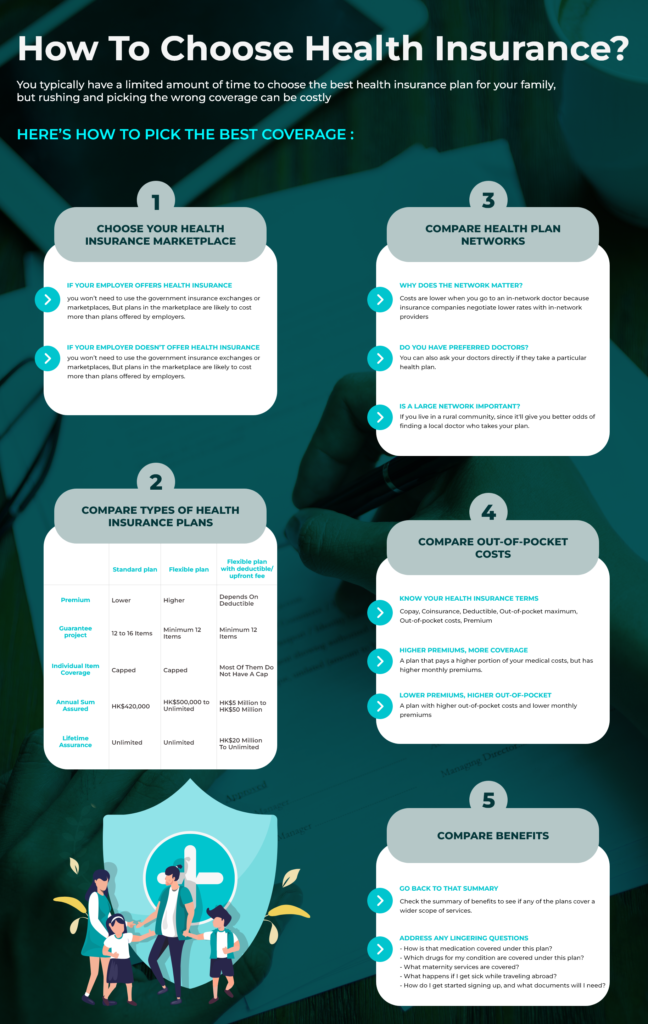 Compare different health insurance policies 
When choosing your health insurance cover, here are some common health insurance plans:
Standard plan – it has a lower premium, a guaranteed project of 12-16 items, and an assured annual sum of HK$420,000
Flexible plan – it has a higher premium, a guaranteed project of 12 items, and an assured annual sum of HK$500,000 – unlimited
Flexible plan + upfront/deductible fee – its premium depends on the deductibles and its assured annual sum of HK$5 million – HK$50 million
Compare health policy networks 
The network of your healthcare insurance means all the facilities and medical providers your insurance policy has contracted to offer healthcare to you and your beneficiaries. The costs reduce when you have an in-network physician because insurance providers can negotiate better prices with in-network healthcare providers.
Out-of-network doctors don't have a pre-agreed pricing structure; therefore, you may have to pay a higher percentage of the total cost.
Compare their out-of-pocket expenses 
When looking for health insurance, it is vital to understand commonly used insurance terms such as copay, coinsurance, deductible, premium, out-of-pocket costs, etc.
Essentially, having a higher premium helps to decrease out-of-pocket costs like coinsurance and copays and vice versa.
Compare the benefits that each option offers
You may have narrowed your list to a few insurance plans at this stage. Check the scope of their services, and address any lingering questions to pick the right insurance policy. Ensure you choose a plan that will guarantee your necessary and regular care, like specialists and prescriptions.
Picking the right plan for yourself and your family can be relatively straightforward if you have the correct information. Use this guide if you're uncertain where to start.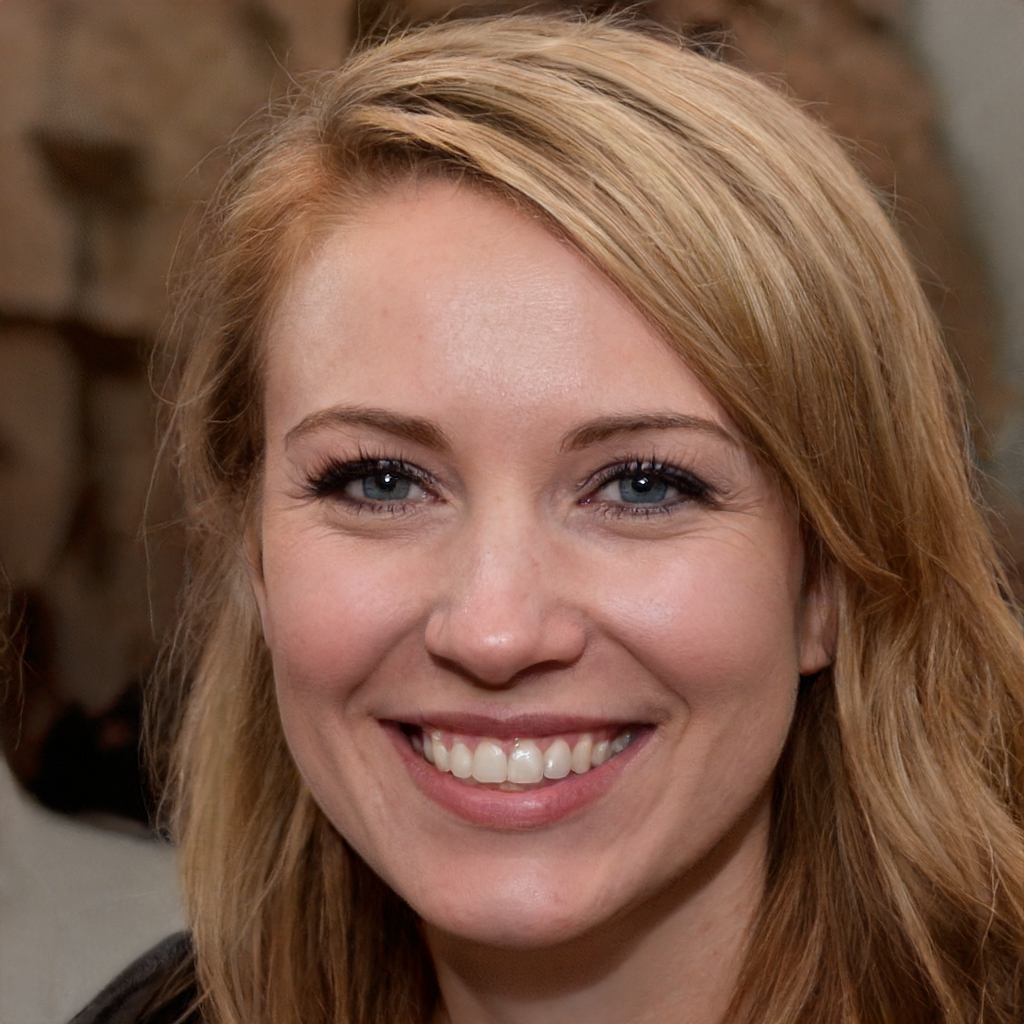 Sandra is a health blogger based in San Diego, California. She is passionate about living a healthy lifestyle. She loves being outdoors and exploring new places with her husband. She is a mom of two awesome kids and a dog named Luna!