Why do I need health insurance?
Here are five reasons why you need health insurance:
Evolving lifestyle: Our changing lifestyles have made us more prone to a wide range of health issues, which must be attended to without worrying about finances to cover their costs. 
Increasing healthcare costs: Rising healthcare costs result in most people spending their savings to cover medical expenses. An insurance plan can prevent you from digging into your savings.
Income tax benefit: Health insurance premiums deem the policyholder and their family eligible for tax deductions. 
Hospital expense coverage: Insurance covers all medical charges, including OPD services, diagnostic tests, procedural charges, and hospital stay. 
Additional benefits: Insurance plans provide holders with additional benefits such as day-care surgery, ambulance charges, vaccination expenses, and health check-ups. 
What are the four types of health insurance?
The four types of health insurance include:
PPO Health Insurance Plans: PPO plans are the most commonly purchased plans. Employees under PPO plans are obliged to receive medical care from healthcare providers that are enlisted as the company's providers for the highest claims.
HMO Health Insurance Plans: HMO plans offer a more extensive range of health services via various healthcare providers contracted with the HMO policy providers. Employees are required to opt for a primary care physician who further refers them to an HMO specialist when necessary. 
HSA-Qualified Health Insurance Plans: HSA-qualified plans are PPO plans designed to be used explicitly with Health Savings Accounts, i.e., a special bank account that allows participants to save money for future medical expenses. 
Indemnity Health Insurance Plans: Indemnity plans allow people to visit any healthcare provider or hospital, and the company pays a portion of the total expense. They may be required to pay a certain charge for some services up front, which the company then reimburses.
What does Health Insurance cover?
Health insurance typically provides coverage for most healthcare provider visits, prescription medication, wellness care, and medical devices.
Is accident insurance worth it?
Accident insurance, also referred to as accident expense or accidental death insurance, gives the insurance holder money in case they acquire an injury or die due to an accident covered by their policy. Accident insurance directly pays a benefit to the insurance holder or their beneficiaries in case of death. Accident insurance generally covers:
Emergency treatment
Hospital stays
Medical exams
Supplies
Lodging
Final expenses
You will receive the claim if the premiums have been paid. The insurance holder or their beneficiary may use the amount however they please to do so. Accident insurance complements health insurance by serving as a financial cushion if a regular health insurance plan does not cover certain medical expenses. It may also complement disability insurance by enabling holders to claim benefits even if the injuries do not keep them out of work. 
While accident insurance offers reduced benefits, it also offers reduced premium charges. If you have a risky job that leaves you prone to accidents, accident insurance is a worthy investment. 
Can you cancel your health insurance at any time?
Yes, you can cancel it at any time. However, you cannot buy a new health plan if the company or state's open enrollment period has ended unless you qualify for other reasons. 
How long does it take for health insurance to kick in?
If you sign up for a private health insurance plan by December 15 and clear the dues of your first premium payment by the specified due date, your health coverage will start from January 1 of the coming year. 
Does insurance cover cataract surgery?
Cataract surgery, in most instances, is covered by both private and Medicare insurance plans. 
Private insurance
Private insurance for cataract surgery is quite variable, with most cases covering a portion of the costs, if not the whole thing, including the surgeon fee, facility fee, monofocal lens implant cost, and follow-up appointment charges.  
Medicare insurance
Medicare covers a portion of the costs associated with cataract surgery, including the surgeon fee, the facility fee, the monofocal lens implant cost, and the follow-up appointment charges. The co-pay and deductible amount is usually the patient's responsibility. 
Regardless of the insurance policy, you opt for; it is important to note that it may not cover advanced technology lens implant cost. The coverage amount, deductibles, and co-pays are different for individual patients and their specific health insurance policies.
What is the primary purpose of medical expense insurance?
Medical expense insurance pays you up-front benefits without satisfying a deductible first. These plans are amount and time-restricted and serve to provide financial protection in medical services. 
How long does it take to get health insurance?
Enrolling for insurance does not take much time. The process is relatively straightforward and simple. After you have submitted your documentation, you may not be actively insured for a few days or weeks.
What are the benefits of having two health insurance plans?
Having two insurance policies comes with potential benefits. One such benefit is extra help with medical costs as dual insurance coverage enables people to access two insurance plans to cover healthcare expenses. 
Moreover, two or more insurance plans can maximize benefits and potentially receive more coverage than with one plan. Having multiple insurance plans does not mean you will not have to pay for any out-of-pocket expenses. 
What is the difference between private vs. public health insurance?
Public health insurance is more affordable than private health insurance, as it typically requires no co-pays or deductibles and has lesser administrative costs.
However, public health insurance is less flexible, as they offer a limited selection of medical service providers. Furthermore, even if treatment is deemed necessary, public health insurance may not reimburse it.
Private health insurance is more flexible as there are more options for healthcare providers. However, private health insurance is more expensive and requires you to pay a monthly/annual premium.
How many employees do you need to qualify for group health insurance?
A company must have between one and fifty employees to be eligible for small business health insurance. If your workplace has more than 50 employees, you must apply for large group coverage, meet the group coverage reporting requirements and meet the minimum group health insurance standards. As per the Insurance Regulatory and Development Authority, any group with seven or more members can get group health insurance. 
Does Medicare cover eye surgery?
Original Medicare does not cover any associated with LASIK eye surgery or any other elective surgeries generally. However, Medicare does cover expenses associated with cataracts or glaucoma eye surgery.
Does Medicare cover oral surgery?
Oral surgery that is not regarded as medically necessary requires you to pay the full procedural expenses. A medically necessary oral surgery procedure does include certain costs, but you are still required to pay money in the form of co-pays, deductibles, monthly premiums, and medications. 
Does Medicare cover tooth extraction?
Medicare does not cover most dental care costs, including cleanings, fillings, tooth extractions, dentures, dental plates, or other dental devices. 
Does Medicare pay for nursing homes for Alzheimer's disease?
Medicare covers the cost of inpatient hospital care, doctors' fees, prescription medication, and other medical items for individuals with Alzheimer's disease or dementia over 65. It pays for up to 100 days of nursing home care under limited circumstances. 
What happens if I don't pay for my health insurance?
You make your first insurance payment when you enroll in a plan. If you do not pay your due bills timely and fully, your plan may be canceled. You are given a grace period after you make the first payment. You must complete the necessary payments until that period ends. Failing to do so may result in loss of coverage. 
How to choose a Medicare plan?
Choose a Medicare plan following these three tips:
1. Choose original Medicare or Medicare Advantage: Review the original Medicare plan's pros and cons and the Advantage Medicare plan. 
2. Fill the gaps: Assess the additional costs associated with Medicare. 
3. Do the shopping: Search for the right plan for you with online resources such as Medicare Plan Finder. Enter your information and preferences, and it will suggest the best plan for you. 
Does Medicare cover hospital stays?
Medicare covers the costs of hospital stays of up to 90 days. You may still have to pay coinsurance initially. Medicare also provides 60 lifetime reserve days which provide coverage after 90 days, but the coverage is exclusive of coinsurance costs. 
Does health insurance cover car accidents?
It can be quite challenging to assess what type of insurance coverage applies to car accident patients. While most plans cater to car accidents, some general health insurance plans do not cover the costs associated with car accidents. Those who attend car accident patients require them to pay the deductible, co-pays, and additional charges. 
Life insurance vs. health insurance
Health insurance offers paid-for healthcare treatments. Health insurance ensures faster treatment, privacy, and additional treatments. Health insurance is designed to pay for treatment costs. 
Life insurance helps minimize the financial impact of a death on your loved ones. Life insurance pays out a cash amount in case you die or are diagnosed with a terminal illness. Some advantages of life insurance include certainty, peace of mind, and flexibility. Life insurance provides you with cash in case you die. 
Does Medicare cover physical therapy costs?
Medicare only provides coverage for physical therapy that a doctor has stated to be medically necessary to treat any injury or illness.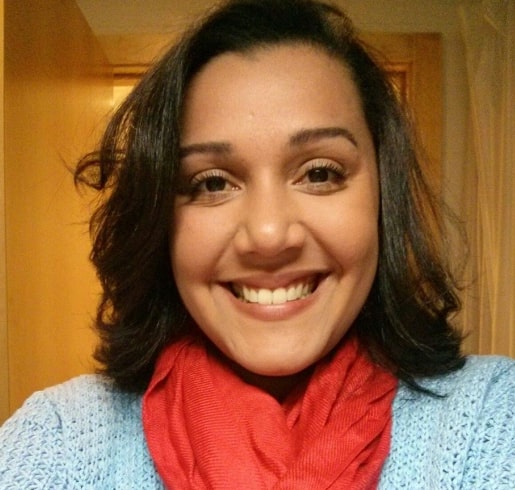 I am Kate, a dedicated health advocate. My purpose is to educate you regarding the most current wellness trends, offer science-backed insights to enhance your understanding, and present actionable tips to support you on your journey towards a healthier and happier life. Let us commence this wellness path together!