Voluntary Health Insurance Definition: Voluntary health benefits or a voluntary health insurance plan (VHI plan) is a health insurance plan that provides additional protection apart from basic medical insurance.
Voluntary Health Insurance Inclusions: VHI is used to cover what primary health insurance lacks. These lacking include fillings, root canals, contact/eyeglass lenses, etc., and are not included in a usual health insurance plan.
Why do we need a Voluntary Health Insurance Plan?
A primary medical insurance plan provides coverage for general healthcare, but it doesn't cover certain treatment types, such as a root canal, routine dental cleaning, braces, etc. For example, primary insurance like home insurance covers your entire property, and a voluntary health insurance plan like flood insurance covers some specific home damage.
Moreover, major medical insurance doesn't pay for everything. Suppose an employee hospitalised, for instance. In that case, a primary health insurance plan usually provides coverage only up to a certain amount, which could leave a person with a massive bill. A voluntary health insurance program can help people pay for out-of-pocket medical expenses or treatment like a root canal.
What are the different types of Voluntary Health Insurance Plans?
The following are several categories of a voluntary health insurance program:
Voluntary Vision Insurance
Voluntary Dental Insurance
Voluntary Accident Insurance
Voluntary Hospital Confinement Insurance
Voluntary Critical Illness/Cancer Insurance
Voluntary Disability Insurance
Voluntary Long Term Care Insurance
Voluntary Fixed Indemnity Insurance
Dental and vision insurance are the only two that get health insurance benefits. In the rest of the above plans, cash benefits are paid directly to the insured person as compensation for an injury/illness.
A health insurance plan typically covers health necessary care, such as treating a knocked-out tooth or an eye infection/injury. However, it usually doesn't cover cosmetic, preventive, and routine eye/dental care. The following are a few inclusions in a voluntary dental/vision insurance plan:
Voluntary Vision Insurance Coverage
Routine eye exam
Eyeglass & contact lenses
Frames & discount on correction procedures
Voluntary Dental Insurance Coverage
Routine cleaning and examination
Crowns, fillings, root canal treatment
Retainers, braces, bridges, dentures
Treatment of acute infections and lesions
Tissue biopsy, draining due to minor oral diseases, and tooth removal
Voluntary Accident Insurance
Various health insurance plans expect either a copay or coinsurance for ER visits, but some need both. The expenses that are not covered by a primary health insurance plan could cost you a fortune.
This voluntary health insurance plan protects you from health care liabilities by paying lump-sum cash benefits for ER treatment costs, surgery, physical therapy, and hospital indemnity.
Voluntary Hospital Confinement Insurance
A voluntary hospital indemnity/confinement insurance pays a daily cash benefit to pay the hefty hospitalization expenses. This health insurance plan offers incremental cash benefits for the first five days of indemnity and has no network hospital restrictions.
Voluntary Critical Illness/Cancer Insurance
It is costly to treat a critical illness like Cancer. A voluntary critical illness insurance can help compensate out-of-pocket treatment expenses. Some voluntary critical illness insurance plans are cancer-only.
In contrast, other health insurance plans offer coverage against certain types of cancers and other severe conditions, such as heart attack or a stroke. One can either opt for a cancer-only plan or an extensive critical illness plan or both.
Voluntary Disability Insurance
A voluntary disability coverage plan offers replacement income in the case where employees are unable to attend their office because of an illness, injury, or accident that has caused a disability. Mostly, short term and long term disability insurance are the benefits in a voluntary health insurance plan.
However, in a few regions, companies must provide the benefits of disability insurance to their employees. This voluntary health insurance plan can be a lifesaving benefit as it supports people in managing their daily living expenses.
Long Term Care Insurance
As people grow older, long term care needs typically become more necessary. Adults of any age could require voluntary long term care treatment at a private home, nursing home, or a supported-living facility due to a severe medical condition or an injury resulting in disability. People might expect that their primary health insurance plan will provide coverage against their long term care expenses as they get older. However, it only offers limited coverage.
Furthermore, premium rates for long-term care insurance usually go up significantly after age 60, so it would be best if you get these voluntary health insurance benefits at an early stage of your life.
By making long term care coverage a part of your voluntary health insurance plan, people are more likely to see the value in how this plan can ensure their financial security for the future.
Fixed Indemnity Insurance
A voluntary fixed indemnity insurance plan is created to strengthen your primary health insurance plan by helping pay for the out-of-pocket expenses, such as doctor's fees, ambulance costs, and outpatient surgery.
Like other voluntary health insurance programs that pay cash benefits, an individual may use these funds to pay to replace lost wages/living expenses. Individuals who opt for this plan may also add dependents under 18 years.
Contribute By Wisdom Policy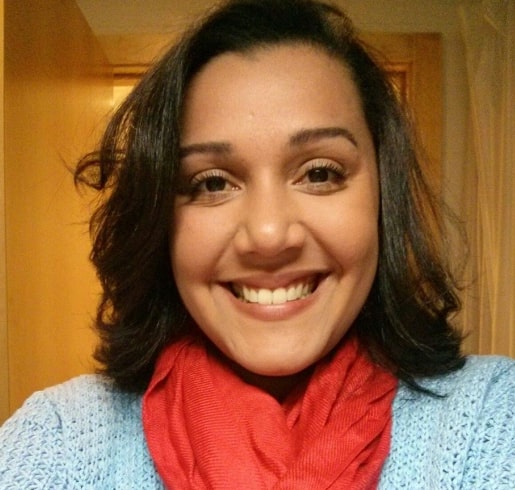 I am Kate, a dedicated health advocate. My purpose is to educate you regarding the most current wellness trends, offer science-backed insights to enhance your understanding, and present actionable tips to support you on your journey towards a healthier and happier life. Let us commence this wellness path together!