Wigs and weaves are a versatile and fun way to give yourself a different look every time without the commitment. Wearing a wig is far easier than waiting for your hair to grow after a regretful haircut or for the color to fade after a bad dye job. Plus, you can try different lengths, colors, and textures without cutting or damaging your own hair. 
Wearing wigs and weaves can also give your hair a much-need break from styling, such as blow-drying, curling, and using multiple styling products. 
Giving your hair some time to breathe using wigs and weaves can help it recover from damage and support hair growth. You only have to decide which is a better fit for your hair condition. 
Weaves and hair extensions come in different lengths and volumes that can give you that added oomph, while wigs are the optimum choice if you are suffering from hair loss or thin or damaged hair. 
Side Effects of Using Hair Glue 
Wearing wigs and weaves is fun and less demanding than using hair tools every day, but it requires using hair glue. Hair glue is used to attach or bond weaves or wigs to your hair or scalp. However, hair glue can also cause permanent damage to the skin or scalp if not used correctly.
This is because hair glue contains different chemicals, including high concentrations of soluble latex antigen that can cause a reaction to the skin such as dermatitis, asthma, and anaphylactic shock. This allergic reaction can happen through repeated exposure to the glue.
Moreover, excessive use of hair glue can block the pores on your scalp, damaging the hair follicles as well as burning and drying out the hair. If your hair or scalp becomes irritated after removing a hairpiece, consult with a dermatologist as you might be experiencing an allergic reaction. 
How to Protect Your Hair Before Applying Hair Glue
Before wearing any wig or hair extensions, you should know how to protect your hair from weave glue. You need to ensure that your hair and scalp are in proper condition. Here are some ways to achieve this: 
Ensure that your hair and scalp are clean. Shampoo at least once a week to keep the scalp healthy and reduce the buildup of dead skin cells and hair products.
Wash hairpieces separately from your natural hair and gently towel-dry after.
Don't wear hair extensions or weaves for more than six weeks. 
For extra hair protection from weave glue, condition your hair. 
Use white hair glue if you have blonde or light-colored hair; use black hair glue for black or dark-colored hair extensions. 
Massage scalp with a few drops of essential oil to stimulate blood flow and growth. 
How to Wear Wigs and Weaves Correctly
There are many ways to wear wigs and weaves properly. Always use the right amount of hair glue when wearing these hairpieces. Here are some tips on how to wear wigs and weaves properly: 
Do not wear wigs and weaves too tightly. A tight weave on natural hair can cause hair loss or headaches. 
Lace front wigs are made to mimic your natural hairline. Add the right amount of hair glue along the hairline or lace. Then, wait for it to dry. Once dry, style your hair to make it all look natural.
Use your fingertips to pat down the glue to your scalp until dry. 
Blow-dry weaves to help it set in place on the braised base and help blend with your natural hair.
Give your hair and scalp a break from time to time. Forego the wig and weave and let your hair loose to breathe. 
Before sleeping, wrap your hair at night with a silk scarf. This keeps your natural hair and weaves protected from breakage, keeps frizz minimal, and locks in moisture and shine.
Dry wigs by laying them out flat on a towel or a mannequin head, and let them dry overnight.
Add heat protecting product or a hydrating hair oil to protect wigs and weaves from heat damage. Use a wide-tooth comb and start combing the hair from the roots to the base. 
How to Remove Hair Glue Correctly 
Before using weave glue on hair, you need to know how long it can stay on your scalp. On average, glued-in hairpieces can last from four to eight weeks. 
Though you can put glue on your scalp, you cannot put any on your actual hair. But in case you accidentally put glue in weave with hair, here are some ways to remove it and aim for weave glue protection: 
Apply the right amount of oil to make the hairpiece slide off easily.
Soak hair with warm water for one to two minutes and gently massage the scalp before shampooing. This will stimulate and dislodge any hard bits of hair glue from the scalp and hair accessories.
Use a glue removing shampoo and comb your hair using a fine-tooth comb. Afterward, wash your hair with regular shampoo and conditioner.
If shampoo is not enough, use lemon juice as it helps break down the surface structure of hair and softens it. Use warm water to rinse.
If your hair has become matted from the glue, apply a small amount of conditioner to the hair and comb it with a fine-tooth comb. Comb from the roots until the tip.
Use dry shampoo. The powder mix in dry shampoos contains hygroscopic ingredients, which in small layers can penetrate deeply into the hairline and remove the sebum on the scalp. The dry shampoo then breaks the hard structure of the hair glue and dries down surfaces with moisture inside the scalp. 
You can use a comb to fix hair with weave glue and to get rid of the dry powder shampoo and glue.  
Peanut butter is an effective lubricant that can help remove hair glue. The vitamin E, lipids, and unsaturated fats found in peanuts can help remove the patches of glue without affecting the health of the skin and natural hair.
Cold water or ice is also an effective way to remove traces of hair glue. Apply cold water to the affected area for 15 minutes until the glue hardens and can be taken out easily.
Level Up Your Look with Wigs and Weaves 
Though wearing wigs and weaves is a lot of fun, you should not forgo proper hair and skincare. Doing proper skincare is important to maintain the moisture of your scalp and skin, which is a way on how to protect your hair from weave glue and other products. 
While it's exciting to do different things to improve or change your looks, make sure that you know what you're doing, and you do it safely. 
Contributed By L'orealParis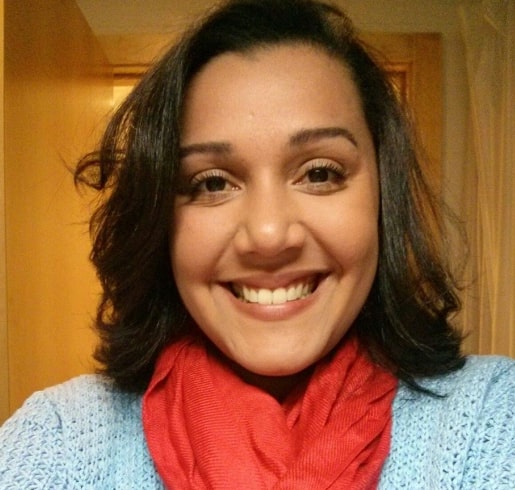 I am Kate, a dedicated health advocate. My purpose is to educate you regarding the most current wellness trends, offer science-backed insights to enhance your understanding, and present actionable tips to support you on your journey towards a healthier and happier life. Let us commence this wellness path together!