We hear a lot about the obesity epidemic affecting this country these days.
But what about the opposite end of the spectrum? What about those who are chronically underweight? Believe it or not, many adults in this country are underweight and need help.
This can be just as dangerous as being overweight, and it's essential to know how to safely gain weight to maintain good health.
This article will focus on safe and sustainable ways to gain weight and keep it on to optimize your health and well-being.
It will cover a lot, including what foods to eat, beneficial dietary supplements to add to your routine, when to eat them, digestive health and more. But first, let's take a look at some of the reasons why people may be underweight.
Why Are People Underweight?
There can be many reasons why someone is chronically underweight. Some common causes include:
Poor diet or malnourishment
Eating disorders such as anorexia nervosa or bulimia nervosa
Chronic illness or infection
Aging
Excessive exercise and extreme calorie deficits
Genetics
If you are underweight, it's important to see a doctor to rule out any underlying medical conditions. Once any medical issues have been ruled out, you can start working on gaining weight safely and healthily.
Here are nine tips for doing just that.
Nine Ways to Gain Weight Healthily
1. Eat often.
This may seem like an obvious one, but it's important to remember that you need to eat more calories than usual when trying to gain weight.
Try to eat at least three meals and two snacks per day. If you find you're not hungry at certain meals or times, you can still have snacks or smaller meals. Just make sure you're comfortably full and not stuffed to the point of discomfort.
2. Include nutrient-dense, high-calorie foods in your diet
When you're trying to gain weight, it's important to focus on high-calorie foods that are also rich in the various nutrients your body needs to stay healthy.
These include proteins such as meat, eggs and dairy and healthy fats like avocado, nuts and olive oil.
3. Avoid restrictive diets
If you are underweight, it's important to make sure you eat enough food to support your health. Restrictive diets can lead to weight loss and malnutrition, especially when followed improperly because they are unsustainable long-term.
They can also cause considerable disruptions to eating proper meals and getting enough snacks during the day when those specific food items are not around.
Instead, pick a healthy diet you can follow that allows you to eat frequently and calorically.
4. Drink plenty of fluids
Dehydration is common among the underweight, so be sure to drink plenty of fluids throughout the day. In addition to drinking more water, you can also rely on herbal teas or bone broth soups for extra nutrition while staying hydrated.
These are great because they also have high water content while adding much-needed minerals, vitamins and antioxidants to your diet.
5. Add calorie-dense supplements to your diet
Some people need to add in some extra calorie-dense foods or supplements to gain weight. Adding coconut oil, butter, eggs, meat, nuts and seeds is a great way to do this quickly.
Combined with an otherwise healthy diet, dietary supplements can help you get the nutrients you need while still maintaining nutritional balance.
6. Wear loose-fitting clothing when necessary
Sometimes, it's not so much about what you're eating but how much of it you're able to eat at one time without feeling uncomfortable due to your underweight condition.
Wearing loose-fitting clothes that give you some room around the midsection can help you feel more comfortable while eating larger portions or more frequently than usual.
7. Exercise regularly but in moderation
While regular exercise can help you maintain your weight and fitness level, it's important not to overdo it when trying to gain weight.
Instead, you should focus on strength training and building muscle and ensuring you eat appropriately to compensate for extra calories burned.
If you are underweight due to chronic illness or infection, be sure to check with your doctor before starting an exercise program.
8. Take care of your digestion
Digestive health is significant for those who are underweight because nutrient absorption can become complicated with digestive issues.
Look into taking digestive enzymes to help better break down and absorb the foods you're eating. This is especially true if you have sensitivities to gluten, dairy or other common food allergens.
9. Seek professional help if necessary
In some cases, gaining weight healthily can be more complex than following a simple diet plan.
If you find yourself struggling to gain weight or maintain healthy digestion, it may be necessary for you to seek the help of a nutritionist, dietitian or personal trainer.
They can help you develop a customized plan that works for your body and lifestyle to ensure you get the most out of your food and stay healthy while gaining weight.
They may recommend specific supplements, better explain digestive enzyme benefits or help you make a meal plan that works for you.
But working with them will help take out much of the guesswork and give you a solid path to follow.
Consistency and Perseverance
Putting on weight too quickly is never recommended, so you can expect this process to be slow. You may not lose weight anymore because you are eating so much, but the extra pounds will slowly appear over time.
At times, it will feel like you've hit roadblocks or plateaus.
But if you endeavor to be consistent in your methods and persevere through any tough spots, you'll find that in time you will have gained weight and that your health will have benefited as well. Good luck on your weight gain journey!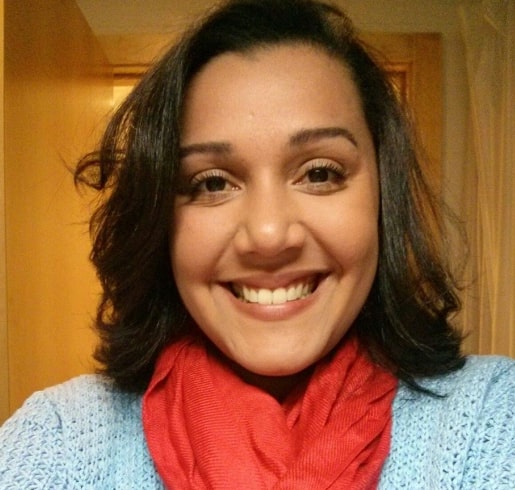 Kate is a health & lifestyle blogger who spends her entire day writing quality blogs. She is a passionate reader and loves to share quality content prevalent on the web with her friends and followers and keeping a keen eye on the latest trends and news in those industries.