Everyone aware of the popularity of CBD wants to try it. Due to its immense popularity, you can find it in different forms. But, how can you unlock the potency of CBD to its optimum? Most people prefer applying CBD oil or eating gummies.
But, it may not ensure maximum absorption of CBD into the bloodstream. People often avoid smoking or inhaling CBD due to misconceptions. The benefits of smoking CBD flowers may make you think otherwise. Intrigued? Learn more about it for making an informed decision.
What is A CBD Flower?
Before we go further, you need to understand what it means by CBD flower. It is the bud of the female hemp plant. Hemp refers to the cannabis plant with less than 0.3% THC. It is legally approved for cultivation and use in the USA. It gained legal status because of the low concentration of THC, the notorious compound triggering a high.
With less concentration of the psychotic compound, people can enjoy the potential benefits linked to the cannabinoid compound present in the hemp plant. It means you can enjoy the effects similar to the best Indica strains without feeling high. 
CBD Oil Vs. Flower
There are many CBD products available on the market. Then, why should you opt for smoking CBD flowers instead of using the popular option, CBD oil? Well, hemp flowers contain flavonoids and terpenes that may offer potential physical and mental health benefits.
The effects kick in faster when you smoke hemp flowers compared to topical or oral application of CBD. Inhaling ensures quick absorption of CBD and results in intense effects. 
Here are some of the fantastic benefits linked to smoking CBD flowers:
You May Enjoy The Entourage Effect
Smoking CBD flowers can help you enjoy the entourage effect. What is this effect? It means that all the natural compounds in hemp can work together to provide you a potent and heightened impact. Compared to other methods of consumption, smoking hemp can offer you therapeutic effects to the optimum. This raw form of consumption can help you enjoy the benefits of other natural compounds such as terpenes and secondary cannabinoids. 
Does Smoking Hemp Relax You And Ease Anxiety?
The fast-paced life and stress have resulted in developing several mental issues. The lack of suitable treatment options makes these mental issues intolerable. Smoking CBD flowers can benefit your mental health. The enhanced cannabidiol levels trigger serotonin release, which may make you feel relaxed immediately and ease depression-like states such as anxiety. Compared to other intake methods, you feel relaxed almost instantly.
Immediate Effect
One of CBD flower benefits is the immediate effect it offers. Users smoking hemp flowers feel the effects of the specific strain they have chosen within a few minutes after taking the first puff. So, the fast-acting products offer the suggested benefits without any delay.
Why does it work faster compared to other methods? It is because smoking hemp means you don't have to ingest it. It directly enters the lungs and starts acting. Hence, people who wish to enjoy the effects of CBD immediately can enjoy smoking the buds. It offers a reliably fast option to feel the calming effects.
 You Have Greater Customizability Option
Smoking CBD flowers have become popular. It has urged the cultivators to breed and crossbreed different strains. These dynamic strains offer high bioavailability along with the access of different varieties to meet the satisfaction of users. Hence, connoisseurs have greater customizable options available in the hemp market. It is ideal for people wishing for a change in their CBD routine.
It Might Reduce Chemotherapy-Induced Complications Without A High
For different types of cancer, the doctor suggests chemotherapy and radiation as the first line of treatment. While these treatments can destroy the cancer cells and lower the risk of cancer spread, it triggers specific side effects. Since the treatments also kill healthy cells, patients may develop nausea, vomiting, or pain symptoms.
Smoking CBD flowers may reduce such symptoms to a great extent. Some cancer patients who have coupled their chemotherapy sessions with smoking CBD have found it easier to deal with the treatment sessions' after-effects more easily. Unlike smoking cannabis, the low levels of THC (the psychoactive component) avoids the high sensation.
Helps Tackle Withdrawal Symptoms
People battling nicotine addiction may find it difficult to kick the habit. Severe withdrawal symptoms make it tormenting. One of the benefits of smoking CBD flowers is that you can avoid taking refuge in smoking due to the withdrawal symptoms. Hemp bud/flowers possess anxiolytic properties that may help in tolerating the severe withdrawal signs such as:
Nausea
Confusion
Dizziness
Vomiting
Headache
Seizures
When you smoke hemp, it may interact with dopamine receptors that trigger such cravings. The effects on the brain receptors may aid in controlling cigarette or recreational drug consumption.
May Help You Feel Good
Are you feeling anxious before a big event? Then, you can overcome these jittery feelings by smoking the hemp flower. One of the benefits of smoking CBD flowers is that you feel more focused without a high. Hemp can take the edge off without an intoxicating effect.
Hence, you feel good without zoning out. According to a study conducted in Brazil, CBD may help people suffering from social anxiety. Since hemp has a legal status, you can have a good time responsibly. Also, hemp smoking can make your party exciting and lively.
Conclusion
You experience the benefits of smoking hemp flowers because of the speedy absorption and enhanced bioavailability. While there are different options available, more people feel smoking offers them enhanced health benefits.
Contribute By Weeds Mart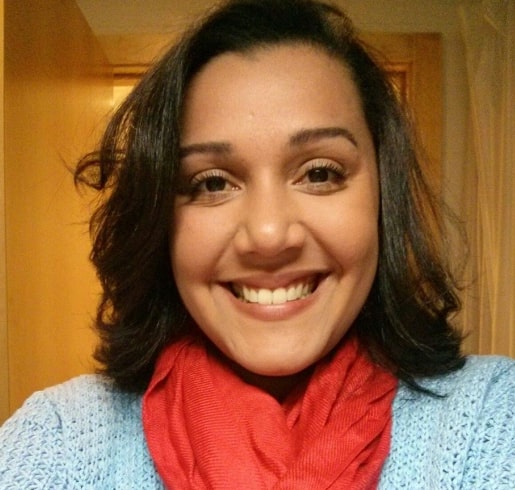 Kate is a health & lifestyle blogger who spends her entire day writing quality blogs. She is a passionate reader and loves to share quality content prevalent on the web with her friends and followers and keeping a keen eye on the latest trends and news in those industries.