Are you thinking about trying a line of organic skincare products? Organic skincare products are made from natural ingredients of the highest quality.
These products are known for giving you a great boost to your beauty routine. They are recommended over many regular products, which contain chemicals that can negatively affect your skin, especially if it's sensitive. 
Regular products contain parabens, phthalates, propylene glycol, sodium lauryl sulfate, formaldehyde, and synthetic colours or fragrances.
These ingredients can cause allergic reactions, skin reactions, and other unpleasant issues you want to avoid.
Organic skincare products, on the other hand, are generally free from harmful chemicals.
This means they should not cause any allergic reaction and that your skin will respond positively to them.
In addition, there are many benefits of organic skin care products. These products are worth a try for anyone who wants a more effective and gentler skincare routine.
Let's take a look at seven reasons why you would benefit from using organic skincare products:
1. Organic skincare products are rich in nutrients
You are what you eat, and in a way, your skin is what you apply to it. Our skin absorbs anything we rub on it.
If you want healthy, moisturized and well-nourished skin, you need skincare products that are rich in nutrients.
Organic skincare products are made from natural ingredients that have stood the test of time. For example, green tea and honey are antioxidants. Aloe vera and oatmeal have a calming and healing effect on our skin.
Coconut oil and beeswax help with hydration, while tea tree oil helps cleanse and exfoliate.
As you can see, many ingredients that are commonly used in organic skincare products are edible. But of course, that doesn't mean you should eat your skincare products!
2. They help reduce skin irritations
We want our skincare products to help treat irritation, red spots, and blemishes. If the products you use will make your skin red, dry and itchy, something is wrong. Unfortunately, this happens more often than you may think.
Your skin doesn't react well to specific ingredients used in these skincare products, causing an allergic or unfavourable response.
Since organic skincare products are made from natural ingredients instead of chemicals, you can count on them to be gentler on your skin.
They can help you treat acne breakouts, moisturize your skin, reduce the appearance of wrinkles or blemishes, and more. These benefits come without clogging your pores or causing any irritations.
3. They are gentler for the environment
Since they are free from chemicals, organic skincare products don't release any chemical residue in the environment.
This means your beauty routine will not pollute the soil or the water when they are made.
It also won't cause ecological damage after you have used or disposed of them. Plus, organic skincare products are usually not tested on animals, so they genuinely do no harm.
Since many brands of organic skincare products choose to package their products in recycled and recyclable packaging, you know you are making an eco-friendly choice when you purchase them.
4. They are sustainable
Organic products are also sustainable. The natural ingredients are formulated in a way that doesn't cause any harm to our beautiful planet.
Supporting sustainable practices helps ensure those organic skincare products can keep being prepared with the same level of care and quality for years to come.
5. They help you save money in the long run
Organic products are light, and gentle on your skin.
However, that doesn't mean they are not effective! In fact, some organic skincare products can even be more effective than their non-organic alternatives.
Even if you pay more for an organic product, you might need to use a lot less of the cream or lotion each day. That means it will help you save money in the long run.
Plus, organic skincare products don't have to cost a fortune. Depending on what you are looking for, you should be able to find an affordable line that will allow you to pamper your skin without breaking the bank.
6. They can inspire you to improve your lifestyle
If you already make eco-friendly choices in your daily life, you know how good it feels to buy and use something that isn't harmful to the environment.
Using organic skincare products could be your first step towards choosing products that are not only better for the environment, but better for your health as well.
When you see your skin glow with health after using your new products, it could inspire you to improve your lifestyle Take better care of yourself, physically and mentally.
Exercise your body, and get enough sleep each night. Eat healthy and nutritious foods, drink more water, smile, and watch yourself truly glow from the inside out.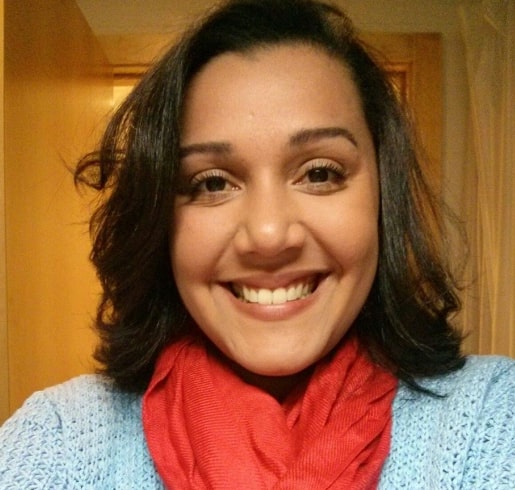 Kate is a health & lifestyle blogger who spends her entire day writing quality blogs. She is a passionate reader and loves to share quality content prevalent on the web with her friends and followers and keeping a keen eye on the latest trends and news in those industries.