As we age, our skin becomes more sensitive in time. This is due to your skin barrier breaking down which can lead to skin sensitivity. 
If you're someone with sensitive skin, then you might wonder what types of wax are best for you. This article will take a look at the best type of wax for sensitive skin. Read on to explore your options when it comes to wax for sensitive skin types. 
Can You Use a Waxing Kit for Sensitive Skin?
When choosing the best wax for sensitive skin, keep in mind that some parts of the body will be more sensitive than others. First, you'll want to avoid causing discomfort while using it.
Using wax on armpits might be more delicate since you use chemicals and deodorants on your armpits. Using wax in this area can cause discomfort for hours afterward. 
Whether you're going in for an eyebrow or brazilian wax, make sure that what you or the technician uses is for sensitive skin. A good technician will ask about any potential skin conditions that you experience. 
For ongoing skin conditions, you might want to check with your dermatologist before using wax on sensitive areas. Look out for any redness, breakouts, or rashes. Avoid using wax on areas that are cracked or irritated since it'll make the problem worse. 
Don't use wax on spots that have burns, abrasions, or cuts. Soothing gels might have chemicals and fragrances that can make sensitivity or irritation worse. Even some natural oils can bring discomfort to certain types of skin. 
Choosing Wax
First, it's best to determine what your skin is allergic to before beginning. Then, you can read the label for the ingredients. 
If you're not sure what you're allergic to, it's best to go with the option with the least chemicals. Regular waxes have honey or sugar along with chemical substances and lemon. 
Honey or sugar can stick to your skin which isn't the best for sensitive skin. If you think it's the chemicals in the products, you can create your own wax at home with lemon, honey, and sugar that's heated. 
Another option is an aloe vera wax. Chocolate wax is a great hard wax for sensitive skin. 
Warm Soft Wax
Choose cream-based warm waxes since they're softer on the skin. You can find soft warm waxes that are resin or cream-based. 
It's first warmed and then applied in a thin layer. It's often used for arms and legs. Only use it once per area and don't repeat it. 
What's Hard Wax?
Hard wax is a great option when you have sensitive areas. This is because hard wax grabs the hair instead of the skin. 
This means that you can re-treat areas that need to be removed again. You won't have to worry about damaging the skin. 
It works by hardening onto your skin. When it's hardened, you can remove it.
Since there are no waxing strips it can be less painful as well. This option is a great face wax for sensitive skin, underarms, and your bikini line. 
Sugar Wax
Sugar wax is one of the oldest waxing methods. When you're looking for a simple and natural formula, choose sugar wax. 
It's actually not a wax, and instead, a depilatory. It's great for reactive or sensitive skin since it's gentle. 
It won't stick to your skin either. This means that you can use it multiple times over the same area. You won't have to worry about the irritation that soft wax can cause. 
It's the most effective for fine to medium hair. Since it can be applied with the fingers, you can use it in small or large parts of the body. 
The great news is that sugar wax is easy to clean up since it's water-soluble. Water-soluble waxing means fewer ingrown hairs since it doesn't stick to your hair follicles. 
Fruit Wax
You can use strawberry, cranberry, plum, pomegranate, or papaya for fruit wax. It's similar to a hard wax since it's stripless. 
Since there are plenty of vitamins and antioxidants, it nourishes your skin. It's a great option for those with sensitive skin since it won't lead to marks, bumps, or rashes.
Ensure that you're not allergic to the ingredients before you begin. Keep in mind that it'll cost more than a basic wax kit. 
Risks with Waxing
Avoid wax if you have circulatory problems or diabetes. Don't use wax on moles, varicose veins, or warts. Never place it on sunburned skin, nipples, ears, nose, or eyelashes. 
Avoid using retinoid creams a few days before waxing. If you notice redness for a few days after waxing, reach out to your doctor.
If you're new to waxing, you might want to leave it to an esthetician. Speak to them about your sensitivities and allergies before they begin.
Before you try it at home read the ingredients and see what the kit comes with. Read the complete directions and perform a spot test to see how your body reacts to the wax. 
Choosing the Best Wax for Sensitive Skin
Now that you've explored this guide on choosing the best type of wax for sensitive skin, you should have a better idea of what to expect. Make sure that you take different allergies into account as you're picking out the best wax for you. 
Would you like to read more informative content with how-tos and guides? We can help! Check out our other articles on our site today for up-to-date content.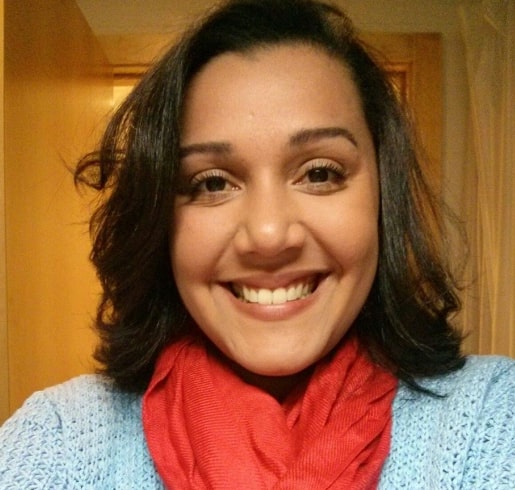 Kate is a health & lifestyle blogger who spends her entire day writing quality blogs. She is a passionate reader and loves to share quality content prevalent on the web with her friends and followers and keeping a keen eye on the latest trends and news in those industries.