When it comes to oral health and hygiene, brushing alone may not be able to protect you from gum disease or tooth loss. You need to follow the process of brushing and flossing to enjoy good dental hygiene. However, for most people, even those who diligently brush twice a day, flossing may seem like a hassle. 
But, for healthier gums and to reduce bone loss and inflammation, using dental floss regularly is important. As such, mentioned below are a few of the best dental floss for tight teeth that will help make the task easier for you.
The #1 brand recommended by dentists, Glide Oral-B dental floss is soft and gentle on the gums. It has a silky smooth and shred-resistant texture that helps to effectively remove tough plaque from between the teeth and below the gum line.
Compared to regular floss for tight teeth, this deep clean floss slides up to 50% more easily in tight spaces. What's more, it provides you with a clean and refreshing feeling every time you floss.
Keep your mouth healthy with Listerine Ultraclean Dental Floss that helps remove even the smallest food particles stuck between the teeth and around gums.
This dental floss is shred-resistant which ensures that you can easily flex, glide and stretch it for a thorough clean.
Available in mint flavor, this floss also uses advanced Micro-Grooves technology that helps remove up to 2x more plaque, thereby preventing gum disease.
An easy method to floss your way to a cleaner, fresher mouth, Solimo Mint Dental Flossers can be used to efficiently remove plaque from between the teeth.
It is designed for durability and slides easily between the teeth without shredding.
It also has a fold-away style toothpick and delivers a burst of cool mint flavor every time you floss, which leaves your mouth feeling fresh and clean at all times.
If you are looking for a dental floss for tight teeth that provides comfort while cleaning, then this dental floss is an ideal choice. T. Smile 3rd Generation Dental Flosser comes with an ergonomic handle and easy to attach/remove floss head.
Its silky soft ribbon floss slides easily between tight spaces while its superior strength ensures that it won't break, shred or stretch. This dental floss makes it simple to access every crevice between your teeth.
The best part, this floss comes with 100 refill heads which makes it a cost-effective product.
Oral-B Super Floss is a great option for cleaning braces, bridges, and wide gaps between teeth. It is a one-piece floss that can be easily inserted under appliances making it convenient and comfortable to use.
It includes three components – a stiffened-end dental floss threader, spongy floss, and regular floss – that help you to remove plaque from under the gumline.
Moreover, it comes in pre-cut strands that make your oral care routine easy. 
One of the best dental floss for on-the-go dental care, this micro floss helps remove food particles from even the tightest teeth.
Engineered with Super Tuffloss, Plackers Micro Mint Dental Flossers provides greater strength and would not easily shred, break or stretch.
It slides smoothly between teeth, and the toothpick in the handle can be used as and when necessary.
Clean your teeth and gums easily with Listerine Cool Mint Interdental Floss that helps remove dental plaque within minutes.
This dental floss comes with a waxed coating and is shred-resistant. It is also soft and flexible which helps facilitate seamless sliding between teeth.
Most importantly, it not only helps keep your teeth squeaky clean, but its cool mint flavor also helps keep bad breath away.
If you are searching for unique and natural dental floss, then you can't go wrong with DrTung's Smart Floss. This lightly waxed floss is made from simple polyester fibers and includes a natural blend of vegetables and beeswax.
It offers super cleansing by removing food debris from difficult to reach areas, leaving your mouth refreshed. What's more, this floss is also PTFE/BPA and Gluten-free, and the container is made with EcoPure biodegradable material.
Compared to non-waxed floss, Johnson & Johnson Reach Mint Waxed Dental Floss helps remove up to 52% of more plaque.
It is specially designed to withstand breakage, offering extra shred resistance which makes sliding it between teeth effortless. It also leaves a minty taste in your mouth along with a nice cooling sensation.
GUM Expanding dental floss is ideal for plaque removal from large gaps caused by gum recession or papilla loss.
This floss is lightly lubricated with wax which makes handling and insertion between the teeth easy.
It expands during use, thereby covering and cleaning more tooth surfaces and surrounding areas. Also, the floss is gentle on the gums as it has a textured nylon construction.
This is a highly efficient tool that helps to clean teeth and improve gum health. This USB-powered dental oral irrigator is safe, comfortable to use, and removes up to 99.99% food residue from between the teeth.
It comes with three cleaning modes – normal, soft, and pulse mode. Plus, its 360° rotatable jet tips ensure thorough cleaning by making hard-to-reach areas more accessible.
The Nicefeel Cordless Water Flosser is a perfect tool for all types of teeth – tight teeth, teeth with braces, crowns, implants, etc.
Frequently Asked Questions
How do you floss tight teeth?
For tight teeth, always opt for shred-resistant dental floss. This will ensure that it easily glides through tight space and dislodge food debris and plaque without any undue hassle. For best results, try out different dental floss to find the right floss that works for you.
Is unwaxed dental floss better?
While there is no significant difference between waxed and unwaxed floss, when it comes to usage, waxed floss is easier to use. Also, for people with braces, waxed floss is the best choice as unwaxed dental floss is more likely to catch on the braces, leading to shredding.
Why does it smell so bad when I floss my teeth?  
Dental floss helps remove food particles trapped between the teeth and gum line. During this process, if the food residue is stuck in that space for over 24 hours, it will start to rot and the rotting process produces toxins and sulfur gas that causes an unpleasant smell. Thus, to avoid unpleasant smells and maintain a healthier smile ensure that you brush and floss your teeth daily.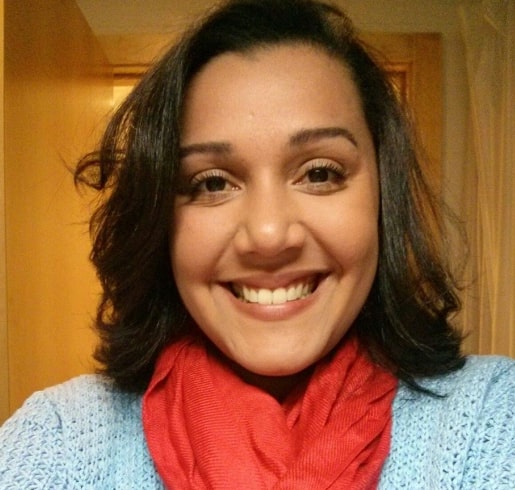 I am Kate, a dedicated health advocate. My purpose is to educate you regarding the most current wellness trends, offer science-backed insights to enhance your understanding, and present actionable tips to support you on your journey towards a healthier and happier life. Let us commence this wellness path together!