Iron is among the most vital minerals that our body needs for mental and physical growth. It aids in making hemoglobin, which is an important part of RBCs. Without sufficient amounts of iron, we can become victims of iron deficiency anemia. It is naturally present in many food items like green vegetables and red meat. 
But sometimes, our body's iron demands cannot be fulfilled just by eating iron-rich foods; for instance, during menstruation periods, pregnancy, menopause, and in infants. According to one of the reports of the National Library of Medicine, many infants up to 3 years old suffer from iron deficiency anemia, which can impact their neurodevelopment. In such cases, it has become essential to give iron supplements to kids.
Whether your child is 1 or 10 years old, they can be very choosy about their food. Feeding them iron supplements is not an easy feat. You have to be smart enough to try and get them to eat iron. 
Children are happy to eat food that has a good aroma and taste. Therefore, always choose such dietary supplements that taste and smell good. We have crafted a list of ten iron best supplements that your child will not refuse to consume.
Best toddlers iron supplements that taste good
YumVS Iron Jellies Is one of the best solutions to boost the iron level of your child. The key feature of this supplement is that it's gluten-free, gelatin-free, and contains no preservatives. The other amazing thing about these pills is that they do not stick to the teeth like other gummies. It is sweetened with natural sugar. It comes in grape flavor and each pack contains 60 Jellies. 
The next in a queue is NovaFerrum's Pediatric Liquid Iron drops. Because of its plethora of health benefits, it is one of the best selling iron supplements for kids. It is sugar-free, alcohol-free, dye-free, lactose, and gluten-free and is sweetened with natural substances. Children love these iron drops because of its tempting raspberry grape flavor. It's designed for toddlers under 4 years of age and caters to 120 servings. 
Wellements Organic Iron drops are made up of natural and organic ingredients and do not contain any preservatives. These iron drops aid to increase iron content in kids and accelerate their mental and physical growth. This is prepared according to the rules of Jewish law and is 100% vegan. 
Forget about the bitter taste of traditional iron supplements and cherish your child with Lutrovita grape-flavored iron gummies. Besides iron, these delicious gummies also contain vitamin B complex, vitamin C, folic acid, and Zinc. A single box of Lutrovita Children Iron contains 150 gummies, which are made with natural ingredients and free from artificial sweeteners and flavors. It is important to note that children under 4 years of age are not given more than 2 gummies a day.
MegaFood-Alpha-Teen iron supplements are packed with all goodness your kids need. It is filled with vitamin C, which is vital to absorb iron. Also, like Lutrovita Children's iron supplements, this supplement is rich in vitamin B, zinc, folic acid, and vitamin A. You can give a maximum of three tablets a day to your child. These promote the growth of your loved one's bones, teeth, hairs, etc. are the best way to give a daily dose of goodness to your loved ones.
This liquid iron supplement is ideal for small babies and toddlers. It comes in a delicious peppermint flavor. Feeding Silarx iron drops is the best way to give a daily dose of goodness to your loved ones. You can give this iron supplement to your kid without worrying about constipation and nausea. 
These iron drops are a unique combo of organic iron and vitamin B. Besides increasing iron in the body, it also helps in reducing fatigue. Pediakid iron supplement promotes a strong immune system and metabolism. Its delightful banana flavor has made the lives of both parents and children easier.
Flintstones is another best iron supplement for toddlers. It is recommended for children between the ages of 2 to 3 years. It is free from artificial flavors and synthetic colors and contains vitamins, which are good for the child's health.
These alcohol-free iron drops contain appropriate amounts of iron, which enhance the cognitive function of the kid. Pedia iron drops are 100% alcohol-free and are available in natural fruit flavor.
These chewable tablets are great for picky eaters who do not eat their food well. These tablets boost a child's nervous system and make them active.
The Bottom Line:
Iron deficiency is very common in children, but it can be avoided by proper precautions, a balanced diet, and medication. 
FAQs
✅Should I give my toddler iron supplements?
According to the American Academy of Pediatrics, mother's milk contains less amount of iron, which is not sufficient for the proper growth of infants.
The deficiency of iron can lead to anemia, which results in a lack of energy and fatigue. On average daily iron needs of toddlers is 7 milligrams.
It is recommended that infants should be given iron supplements from the age of 4 months and continue this until they start eating enough iron-rich foods at least twice a day.
These supplements help increase the iron levels of the child and make their immune system strong. Be sure to ask your doctor before picking any iron supplements for your child.
✅How can I increase my toddler's iron level?
If your child is experiencing iron deficiency, it's important to take preventive measures in the prior. Feed plenty of iron-rich foods like nuts, spinach, red meat, iron-fortified cereals, beans, lentils, etc. Generally, kids don't like such kinds of foods, so you have to be a bit creative in serving them iron-rich food. You can make tasty snacks and deserts with foods that are high in iron. Also, don't forget to include vitamin C rich foods in your child's diet, as it helps in absorbing iron. If your child still tantrums eating iron-rich foods, you will need to give him iron supplements.
✅How do I give my toddler iron supplements?
Feeding iron supplements to toddlers is not so easy as it sounds. Even though the children are very innocent, they are a little choosy when it comes to food. They are born with 9000 taste buds, and most of them don't like the metallic taste of iron supplements. But you need not worry because many brands like Novafferum, Pediakid, Flintstones, YumVs, Lutrovita, etc. bring fruit-flavored iron supplements to the market, which are loved by the kids. It is not necessary to give liquid iron supplements to kids; you can feed tasty chewable jellies to the child. 
✅How much iron should a 2-year old have?
A two-year-old child needs 7 milligrams of iron per day, which may not be obtained from the food they eat. Therefore, it's vital to give them iron supplements in addition to iron-rich foods. This will aid their physical and mental development and prevent them from being anemic.
Contribute By Nova Ferrum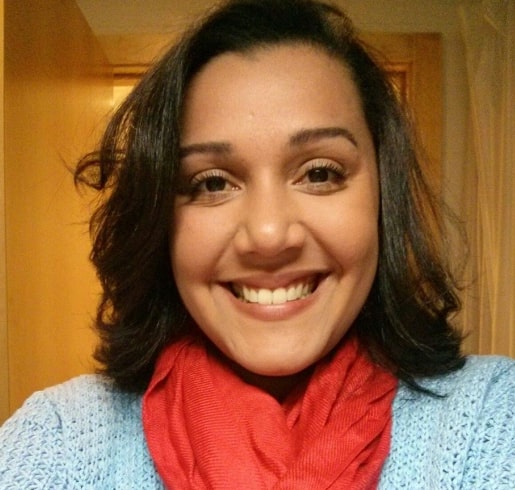 I am Kate, a dedicated health advocate. My purpose is to educate you regarding the most current wellness trends, offer science-backed insights to enhance your understanding, and present actionable tips to support you on your journey towards a healthier and happier life. Let us commence this wellness path together!