Skincare is an essential part of a proper self-care routine. People often underestimate the importance of having a proper skincare routine and doing it regularly. However, if you neglect your skin, it can cause a lot of issues. 
You can end up with dull skin. Apart from dull skin, other consequences you can face if you don't have a proper skincare routine include excessive breakouts, hyperpigmentation, pits, premature wrinkling, dark circles, clogged pores, etc. Therefore, having a good skincare routine is imperative.
The very foundation of having an effective skincare routine is the cleansing process. Cleansing is not just about washing your face with a cleanser. The concept of double cleansing has become very popular in the last year. 
Best Korean Makeup Remover for Acne-Prone Skin
For individuals who have acne-prone skin, it is absolutely essential to remove makeup properly before carrying out the subsequent steps of one's skincare routine. 
If you don't remove your make-up effectively before doing the other steps of your skincare routine, your pores may get clogged even further which might cause further breakouts. People with oily, dry, or combination skin can all experience acne.
It is not just restricted to people who have oily or combination skin. Therefore, choosing the right makeup remover for your skin is very important. If you have oily or combination skin, it is very important to get a makeup remover that doesn't have any comedogenic ingredients. 
Comedogenic ingredients can have worsened your breakouts. Go for light cleansing oils or micellar water products to remove your make-up. The best Korean makeup remover products for acne-prone skin are:

Best Korean Makeup Remover Wipes
Makeup remover wipes are basically soft tissues that are soaked in cleansing water that help to remove makeup and sunscreen from the surface of your skin. Makeup wipes are very convenient for removing your makeup quickly. Just a few quick swipes and you're done with the first step of your skincare routine!
Makeup wipes are mostly micellar water-based makeup removers so they work especially well for people with oily skin and combination skin. Another advantage of makeup wipes is that they're travel-friendly. 
You can just throw in a pack of makeup-removing wipes and you're sorted. The top Korean makeup remover wipes are:

Best Korean Cleansing Oil
Oil-based makeup removal products are the most effective at removing sunscreen residue as well as makeup. The advantage of using oil-based makeup wipes over water-based cleansing oils is that they are great for removing waterproof makeup such as matte foundation, water-resistant mascara, cream blush, and other cream-based cosmetic products and sunscreen.
Cleansing oil is the first step of the double cleanse routine. All you have to do is take a pump or two of the cleansing oil (depending on how much product you're wearing and your face size) and gently massage the product on your face in a circular motion. 
Then you add a bit of water to your face and continue massaging. This is followed by a cleansing foam to remove the cleansing oil. The best Korean cleansing oil products include:
Best Korean Cleansing Water
For people with oily skin or combination skin or sensitive skin, using cleansing water for removing makeup and sunscreen is a great idea. Cleansing waters are basically water-based makeup and sunscreen removal products that gently remove all the dirt, oil, makeup, and sunscreen residue from your face.
If you have sensitive skin, it is very important that you ensure that the cleansing water is fragrance-free and has non-comedogenic ingredients. As the first step in your double cleansing routine, all you need to do is take a cotton pad and soak it in the cleansing water. 
After that, you need to gently wipe the cotton pad all over your face and neck. Don't forget to cleanse the skin behind your ears as well. The best cleansing water products have been mentioned as follows:
Best-Selling Korean Skincare Products
Korean skincare products have become very popular all over the world because the products have been formulated with the latest technology and the most effective skincare ingredients. Everything ranging from Korean makeup remover to sunscreens has really good ingredient lists and is quite affordable.
The main thing about skincare is that it should be practiced twice a day- once in the morning and once in the evening. Sunscreen should be reapplied every 2-3 hours and your evening skincare routine should have at least one treatment serum such as retinol, niacinamide, salicylic acid, or hyaluronic acid. Here are the best-selling Korean skincare products:
Best Korean Makeup Remover Balm
Korean makeup remover balms are also oil-based cleansing products that should be used as the first step in your double cleansing routine. Balms differ from oils in terms of consistency.
Oils are already available in liquid form whereas balms are solid. You need to scoop out a bit of the cleansing balm and rub the product between your palms. This is how it emulsifies. Then you need to apply the product to your face and neck in a circular motion to effectively remove make-up. Balms are just as effective as cleansing oils. The best Korean cleansing balms have been listed as follows:
Removing your makeup is the most important step of any skincare routine. Try out any of the aforementioned Korean makeup removers and experience the benefits of having healthy skin!
Contribute By U-Buy.com.au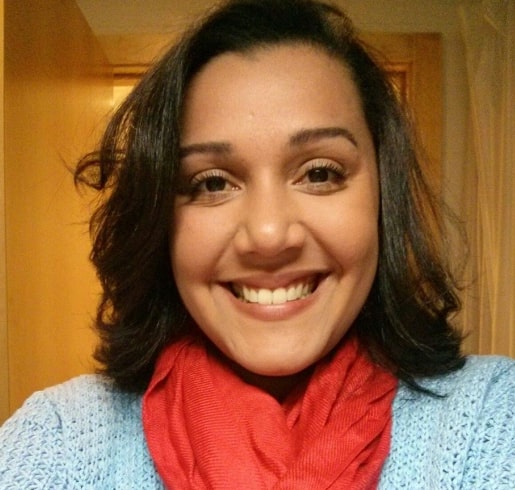 I am Kate, a dedicated health advocate. My purpose is to educate you regarding the most current wellness trends, offer science-backed insights to enhance your understanding, and present actionable tips to support you on your journey towards a healthier and happier life. Let us commence this wellness path together!