What To Distribute On Birthday In School?
Tired of mini pizzas and veggie platters for birthday snacks? Try something else that is not only tasty but also convenient to serve. Here are 8 healthy birthday snacks you might want to include in your next celebration:
Prepackaged School Birthday Treats You Can Buy Online
Trail mixes are always a hit for both young and old partygoers.  They are handy, readily available, convenient to munch on, quite tasty, and healthy. You could make your own but when you are pressed for time, why not try the Power Up Trail Mix Mega Omega?
It contains dried cranberries, dried mango, roasted almonds, walnuts, and pumpkin seeds. Packs quite a wallop when it comes to fiber, Vit. B, Vit. C, and heart-healthy Omega-3 fatty acids. Available in 14-oz. pouches, contains tree nuts.
Power Up Trail Mixes are also available in other variants, such as Protein Packed, Nature's Mix, High Energy, Almond Cranberry, Summer Trails Mix, Goji Power, Antioxidant, and Variety Pack.
The Korean Honey Red Ginseng Gummy is a non-GMO product made only from one main ingredient – the Korean red ginseng. Red ginseng is loved for producing an invigorating effect and boosting strength.
A perennial plant that thrives in East Asia's mountains, it is prized for its many health benefits, especially to the immune system. 
The Honey Red Ginseng Gummy uses only the best raw ingredients that were carefully selected, then coated with pure honey to preserve its nutritional value and give it a sweet taste. Available in 10 pieces of 0.63 oz packets.
Craving for something crunchy yet healthy? Try Wonderful Pistachios Variety Pack. One box contains nine packs of three different varieties of pistachios – roasted and salted, chili roasted, and honey roasted – all unshelled for your convenience.
Pistachios are rich in protein and contain high amounts of potassium and unsaturated fatty acids. They are also rich in fiber, help keep blood sugar down, and can help lower your risk for cardiovascular disease. 
The Wonderful Pistachios Variety Pack is a verified non-GMO product available in nine 0.75 oz. packs in one box. 
Snack bars are always healthy birthday snacks. They are delicious, have excellent texture, and convenient to eat.
LivBar Organic All-Natural Macro Snack Bars are healthy and delectable, available in berry and other variants, such as Blueberry Vanilla Kale, Coffee Maple Cacao, Ginger Lemon Turmeric, Lemongrass Cherry Matcha, and Raspberry Kale Maca.
If you want all of these flavors, go and pick up the variety pack. The bars contain organic ingredients such as honey, sunflower, coconut, pumpkin seeds, dates, hemp seeds, sesame seeds, quinoa, flax meal, sea salt, and coconut oil, among others. LivBars are non-GMO and do not contain nuts, soy, dairy, and gluten. Available in boxes of 12 packets. 
Annie's Homegrown Bunny Snacks do not contain preservatives, artificial flavors, or synthetic colors. What makes them tasty is the combination of healthy, organic ingredients such as whole grain, wheat flour, and cheese.
The snacks come in bite-sized, bunny-shaped pieces that are great for giving away as treats. This variant comes in a box of 36 one-ounce pouches. 
Can't get enough of peanuts? Try this Shark Tank success pitch, available in three flavors – cocoa, cinnamon, and original. P-Nuff is made of baked peanut puffs that create a crunchy-delicious healthy snack that mixes sweet and salty effortlessly.
Packed with proteins and 9 essential amino acids, the peanuts in P-Nuff help build strong muscles and keep excess fat away.
These healthy birthday snacks are also low in sugar, with every 1-ounce serving containing only 2g of the sweet stuff. Available in 4-ounce packs of 3, packs of 6, and packs of 15.
Note: These snacks do contain peanuts, which are common allergens for some individuals.
Figs are a favorite munch because of their syrupy-sweet goodness. Nature's Bakery Whole Wheat Fig Bars contain real, non-GMO fruit.
The bars are made from pure fig paste combined with real fruit jam and encased in cookies made with whole wheat flour. 
Nature's Bakery Fig Bars are available in several flavors, such as Original Fig, Blueberry, Apple Cinnamon, Lemon, Peach Apricot, Pumpkin, Strawberry, and Raspberry. They are sold in packs of 12 and packs of 6. 
What better way to enjoy healthy birthday snacks than getting a combination of superfoods in every bite-sized piece? This sweet snack is a mix of seeds, nuts, and superfoods such as cacao and goji berries.
Delicious, healthy, and immune-boosting! These snacks are kosher, vegan, non-GMO, and gluten-free. Available in 8-ounce bags.
Contribute By Hampers With Bite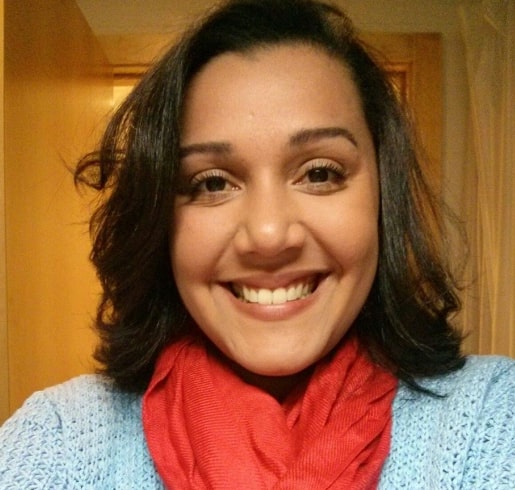 Kate is a health & lifestyle blogger who spends her entire day writing quality blogs. She is a passionate reader and loves to share quality content prevalent on the web with her friends and followers and keeping a keen eye on the latest trends and news in those industries.