Nurse Practitioners are integral to the medical world. They are responsible for diagnostics, health education, patient care, and a range of other jobs.
Although the essential job of a nurse practitioner (NP) is the same, there are plenty of different specialisms that will alter daily practice.
Different areas of nursing include family, neonatal, and mental health, but we'll cover these in more detail later on. No matter which area you are interested in, you will need to become a registered nurse first.
Below, we will tell you exactly how to do this, followed by a breakdown of seven different nursing specialisms.
Complete a Bachelor of Science in Nursing (BSN)
If you wish to simply become a registered nurse, you can complete an associate degree or diploma. However, if you want to progress and increase your career prospects, you will need to complete a Master of Science (MSN).
To gain entry onto the MSN course, you will need to earn a Bachelor of Science in Nursing (BSN) degree. The aim of the degree is to gain vital clinical skills that will stay with you throughout your career.
When you study a BSN, you need to make sure that the program aligns with your career plan.
The MSN will let you achieve nurse practitioner status down the line. However, if you want to take your career even further, you can complete a Doctorate in Nursing (DNP).
These research courses take around two years to complete but will help to advance your career. As well as securing higher-paid positions, you would be in a greater position to make positive changes within nursing.
If you're interested, check out these DNP FNP programs.
Get Registered Nurse (RN) Status
Once you've got a bachelor degree under your belt, you need to pass the NCLEX-RN exam. This is a nationwide exam responsible for registration throughout the U.S., Canada, and Australia.
Once you've become an RN, you can work within the specialism of your choice, although you're not obliged to do so.
The Nurse Practitioner Program
Now that you're a registered nurse and have been working hard to get essential experiences, you are in a great position to apply for a nurse practitioners' program.
There are plenty of master's and postgraduate degrees to choose from, with the majority of them having online offerings.
When you search for a course, you need to make sure that it's accredited by the Commission on Collegiate Nursing Education (CCNE) or the Accreditation Commission for Education in Nursing (ACEN).
There's no point in spending money to complete a course that's not recognizable.
Apply to Complete State Practitioner Certifications
No matter which states you wish to work in, you will need to have a national certification. The type of certification you will need depends on the state you are in, considering they each have their own requirements.
Before you start your previous training, you should look into state requirements. That way, you can tailor your education to ensure you're eligible for certification.
For example, if you want to practice cardiology, you will need a certificate in this area. To get that, you would need to have collected hours under this specialism.
Once you've been certified as a nurse practitioner, you will renew your status with the state and the ANCC every five years. However, you need to examine the requirements each time to stay relevant.
Five years is a lot of time, and you may need further educational development to be deemed worthy.
Apply for State License
With all those years of training behind you, you are finally an NP and can start making your mark on the nursing world. The only box left to tick is licensing.
Unfortunately, this isn't a one size fits all approach. You will need to examine the state licensing requirements before you apply.
If you move out of state and wish to practice, you will need to become licensed and certified under their requirements.
7 Nursing Specialisms
As mentioned previously, the general duties of a nurse will remain the same. However, if you follow a specialism, your daily practice will change.
For example, if you follow the path of a barometric nurse, you will work closely with divers and have the opportunity to travel the world. Alternatively, neonatal nursing will see you caring for sick and premature newborns. Check this guide if you want to become an international travel nurse.
If you're not sure which specialism you wish to enter into, continue reading as we pick apart seven nursing specialisms.
Family Nurse Practitioner (FNP)
As you might have guessed, an FNP provides healthcare services to patients across the entire family. As an FNP, you will typically work in a family clinic and support people with their long-term health.
The area you live and practice in will determine the demographic and the experience you have as an FNP, so think about this when you are training.
When you are assigned a family to work with, you will be responsible for maintaining accurate current and historical records. You will need to have great communication skills with the ability to build a solid rapport.
After all, you will be in contact with families through potentially emotional times in their lives.
Although you won't be working in intensive care, you need to be prepared for anything. You never know what the job will throw at you. When it comes to reporting, you will work closely alongside a physician.
However, some FNPs will fill the role of the practitioner as well as their own. You can work this out during your research and training. No matter where you work as an FNP, your work will be extremely rewarding.
Acute Care Nurse Practitioner (ACNP)
As an ACNP, you will be an advanced practice RN. Your primary job will be to provide care to those suffering acute, critical, and chronic conditions. Within your remit, you can offer care to pediatric or adult patients.
To complete your work to a high standard, you will need to liaise with a variety of healthcare professionals. You will typically work within emergency care units, where you will see patients at a fast rate.
Therefore, if you want to build relationships with those in your care, becoming an ACNP isn't for you.
If you wish to be effective as an ACNP, you need to be comfortable with making difficult decisions. Sometimes, you will make decisions that may alter someone's life.
You need to be comfortable dealing with both positive and negative outcomes to your decisions. Owing to the nature of the job, you will find your work extremely stressful but rewarding at the same time.
Cardiac Nurse Practitioner
As the name suggests, a cardiac nurse practitioner works closely with patients suffering from cardiac issues.
To master the specialism, you will need to have a deep understanding of cardiac diseases, which can manifest in a broad spectrum.
You will work closely with patients of all ages, ranging from newborns with heart defects to senior citizens being impacted by aortic valve problems.
According to current cardiac nurses, the most common diagnoses include congestive heart failure, artery diseases, and aortic aneurysms.
When you see patients, you will need to work with them to promote healthy lifestyles that will safeguard the heart.
Typically, as a cardiac nurse practitioner, you will work in a hospital setting and give care to patients post-op.
Further, you will be the first point of contact for patients referred for complaints of chest pains, dizziness, and shortness of breath.
If you work in a private care unit, you may be responsible for running a series of tests including stress tests. Also, if allowed by your state, you may be responsible for the prescription of medication.
Neonatal Nurse Practitioner (NNP)
To become a neonatal nurse, you need to be a certified nurse practitioner. You will need to train in the care of all infants, both pre-and full-term, who can suffer from a variety of health conditions.
Usually, you will work within the NICU alongside other medical professionals. Within your remit, you will offer treatments as well as support to family members.
When a newborn or infant is suffering, it can be an extremely emotional time for parents. Therefore, you need to have compassion and the ability to bear the emotional burden of others.
Although we all hope for good health in the young, things can go wrong through no fault of yours, but this is part of the job you need to come to terms with.
On the flip side, when everything works out for the best, you will feel an enormous sense of reward.
Psychiatric and Mental Health Nurse Practitioner (PMHNP)
Over the past decade, more people are starting to seek help regarding their mental health. However, at the moment, the majority of countries are nowhere near equipped to deal with the rising demand.
Therefore, becoming a PMHNP will see you enter a much-desired field of work. In this role, you will be working in state care units, schools, or inpatient psychiatric wards.
There, you will diagnose and treat issues suffering from psychiatric disorders. As the nurse, you will examine the family history and underlying issues to see what can be causing problems.
Given the nature of the specialism, you will need to train in psychotherapies. When you are training, you should keep this in mind.
As a PMHNP, you will need to learn how to diagnose illnesses that aren't there physically. A lot of your work will be through conversations.
However, there will still be an element of physical nursing work. You need to be an excellent communicator that understands how the mind works.
Orthopedic Nurse Practitioner
Everyone has a fragile skeleton that's susceptible to a range of musculoskeletal disorders. As an orthopedic nurse practitioner, your job is to diagnose and treat patients suffering from such medical problems.
You will help people manage pain through medication and exercise, and take X-rays to outline underlying issues.
In this line of work, you will need to work with other healthcare professionals including physical therapists, who play a large role in orthopedic recovery.
As with cardiac nursing, there are plenty of issues concerning the skeleton. Some of the most common skeletal medical conditions include arthritis, osteoporosis, and broken bones.
Oncology Nurse Practitioner 
Unfortunately, cancer won't be going away anytime soon, so there will always be a need for oncology nurse practitioners. Being diagnosed with cancer is a scary experience, which calls for high levels of care and support.
Within this role, you will work alongside medical specialists and families to guide them through the entire treatment process.
As well as training to understand the medical aspects of cancer, you will learn how to manage the psychological impact of going through treatment. Typically, you will work in hospitals, cancer care units, or private medical facilities.
However, if you don't wish to work directly with patients, you can find work delivering education on cancer treatments and other topics.
Further, by becoming a nurse practitioner, you can go on to impart your knowledge as a lecturer or nursing tutor.
As mentioned above, cancer treatments are delicate processes that can leave patients and family members feeling distressed.
To do well in this role, you need to have excellent communication skills, compassion, and be able to build up a strong rapport.
There will be times when you lose cases and times where cancer patients pull through. You need to be equipped to deal with both of these scenarios.
The Summary
The nursing umbrella is so large that we've barely covered the tip of the iceberg here.
Typically, the general work of a nurse will be the same no matter what the specialism – it is the specialism that influences the daily operation of nursing.
Once you've passed your BSN, you need to consider the specialism you wish to follow. To do this, assess your skills and carry out extensive research.
If you can, gain experience in different roles before committing yourself to a career path. After all, there's no point in training in an area that makes you miserable.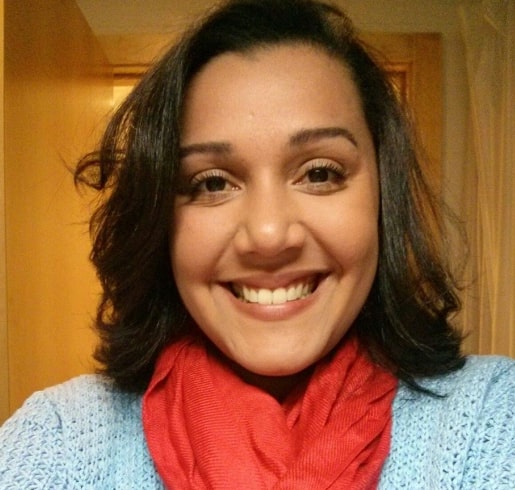 I am Kate, a dedicated health advocate. My purpose is to educate you regarding the most current wellness trends, offer science-backed insights to enhance your understanding, and present actionable tips to support you on your journey towards a healthier and happier life. Let us commence this wellness path together!