A healthy lifestyle and eating habits are key for a healthy life. It is important to adopt healthy eating habits to prevent one's body from diseases. As a famous quote says, "Eat an apple a day keeps a doctor away."
Whether you have to lose weight or not, healthy eating keeps you fit and active.
Many people suggest eating vegetables and fruit to stay healthy and eat certain foods when you're on a diet. However, if you don't like veggies much and cannot eat them every day, you can eat chicken and rice.
The nutrients in the foods, not the foods themselves, can help you lose weight. Protein and fiber are two nutrients that have been shown to help in weight loss.
Yes, you heard right, chicken and rice every day to lose weight. Because chicken is strong in protein and brown rice is high in fiber, incorporating these two items into your diet can aid weight loss, but only if the overall calorie consumption is balanced.
There is a specific way to eat them, and we will let you know from this article. 
Weight Loss with Chicken and Rice
Although the primary objective of a weight-loss diet is to reduce overall calorie intake, studies have shown that boosting protein and fiber intake can also aid weight reduction.
It is because protein and fiber are highly satiating foods that aid in regulating hunger and, as a result, calorie intake. For this purpose, these two nutrients can help you lose weight even if you don't restrict your calories.
When we talk about the calorie intake that helps lose weight in a meal, 354 calories come from a 4-ounce chicken breast and a cup of brown rice. That's a rather low-calorie dinner.
If you serve brown rice and chicken together, you'll only add 31 calories to your meal. Healthy preparation methods will help you keep your meal's overall calories down.
Skinless chicken breasts should be grilled or baked. Instead of heavy, high-calorie sauces, use herbs, spices, and lemon juice to give your chicken and rice a powerful, low-calorie taste.
Healthy Recipes for Weight Loss with Chicken and Rice
You can only eat so many grilled chicken breasts before becoming bored and turning to more delicious options, which frequently come with a hefty dose of undesirable calories. That is why these yummy recipes will help you lose weight and fulfill your calorie intake.
Baked Chicken and Rice
The easiest and the healthiest dish to make is baked chicken and rice. After 15 minutes of prep, this one-pan chicken, brown rice, and vegetable casserole nearly cooked itself.
Increase the carrots and peas to increase the nutritional content.
It's seasoned with garlic and onion and cooked to creamy perfection in cream of chicken soup and chicken broth blend.
Add a serving of your favorite steamed or grilled vegetables for a filling, full supper. You'll wonder why you ever ate freezer dinners or greasy takeout!
Soup with Chipotle Chicken and Rice
Consider this 30-minute chicken tortilla soup makeover the perfect way to turn leftovers into something delicious.
Use bone broth as the basis for its joint-soothing characteristics, brown rice instead of white rice for added fiber, and a couple of slices of avocado on top for a healthy fat boost.
Stuffed Peppers with Chicken Fajitas
Because of the crunchy, fiber-rich "bowl," stuffed peppers add interest to boring chicken and rice dishes. The chicken breasts are the star of this nutritious dish, thanks to a flavorful Mexican marinade.
The protein is so tasty that just two chicken breasts are needed to serve six people. Instead of white or Spanish rice, use a healthy option, i.e., brown rice. It is not only healthy in the diet but also boosts the flavor. 
Curry of Tomatoes and Chicken with Cauliflower Rice
Are you looking for something a little spicier? This tomato chicken curry recipe has a little heat from the jalapeno in the recipe.
Still, with the sweetness of the coconut milk and the acidity of the crushed tomatoes, it's the perfect supper dish no matter in what season you're.
The tomatoes and cauliflower enhance the flavor and are a perfect mix of proteins, vitamins, and minerals, perfect for the diet. 
Chicken Piccata with Rice
You can get a chicken meal on the table in approximately 30 minutes with this recipe. The chicken piccata will be at its best when served with boiled rice.
You can use brown rice when you're on a diet, and it will be the best nutritious midweek supper!
Not to mention that you'll be utilizing classic Italian ingredients that you most likely already have in your pantry. It will be the best and healthy meal in your diet. 
Chicken and Rice Casserole
There's no canned soup in this healthy chicken and rice casserole, blends brown rice, broccoli, and chicken. Instead, use yogurt to make a lighter but still deliciously creamy chicken broccoli rice casserole.
When coupled with the creamy sauce, chicken, and cheese, even veggie haters will struggle to find fault with this broccoli rice dish.
Best of all, this recipe requires only ten ingredients, one pan, and only a few minutes of hands-on time!
This healthful chicken and rice casserole are filling enough to serve as dinner on its own. You may, however, serve it with garlic bread, a leafy green salad, or chopped salad. 
Conclusion
In a nutshell, it is very important to eat a healthy and nutritious diet every day whether you want to lose weight or not. But it is also true that when you're on a diet, it is very hard to eat the same boring meal every day.
Also, it is important to have a balanced diet; otherwise, the human body will lack the basic nutrients and will not perform accordingly.
That's why we bring yummy and delicious recipes for you that fulfill the calorie intake and bring taste to your dinner table.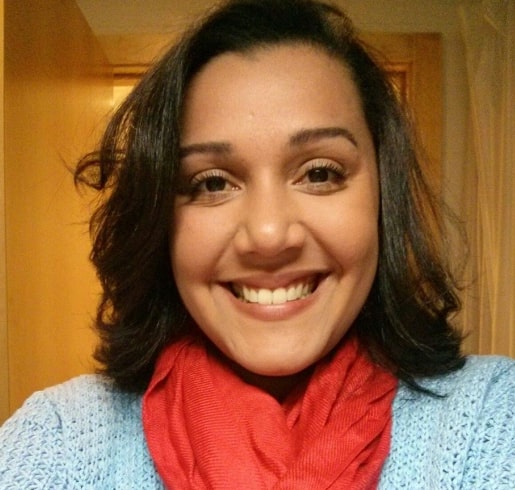 I am Kate, a dedicated health advocate. My purpose is to educate you regarding the most current wellness trends, offer science-backed insights to enhance your understanding, and present actionable tips to support you on your journey towards a healthier and happier life. Let us commence this wellness path together!