During quarantine, a lot of people found joy in experimenting with new hair colors, especially since salons were closed and we weren't able to get a professional hand to work on our hair.
Some people might have tried blue hair, and for some, it may have faded out into a weird blue tint. If that sounds like you, you have two ways of wanting to go about fixing this:
1. Re-dying it blue or 2. Getting rid of it. If you want to get rid of your blue tint in hair and haven't figured out how to get started, keep reading to figure out how to get rid of blue tint in hair.
How to get rid of blue hair fast
1. Color remover
There are 2 kinds of color removers to choose from: color reducers and color strippers. Color strippers are a bit risky, as they work like bleach to remove your hair, which may be great if you're trying to figure out how to get rid of blue hair from toner, but if you want a less damaging option, opt for a color reducer. They remove permanent dye without affecting your natural hair color.
NOTE: Color removers have quite a strong smell, so do keep that in mind when you buy one.
2. Vitamin C
If you have vitamin C at home and aren't in the budget to buy a hair color remover and want something that doesn't damage your hair too much, this solution may work for you.
The mixture usually consists of 1-2 tablets or capsules of Vitamin C and some shampoo. Apply it like you're applying hair dye; make sure it gets on every strand. Then, apply a shower cap (or anything to cover your head) for 20 minutes to an hour, checking on it every 5-10 minutes. Rinse out with water and apply your usual conditioner.
This method works best on semi-permanent to permanent hair dye. Now, it may not fully remove your hair dye, so try for another attempt if it doesn't fully remove the blue tint. 
This kind of shampoo is normally for removing any buildup whether it be on the scalp or hair, which is why it works on hair dye, specifically for semi-permanent dye.
This method is better if you're just trying to fade out your hair rather than removing it, so this works best if you have a fuller blue hair color than faded.
This process is a little lengthy, it may take more than just a few washes so be patient if you want to use this method.
This method is similar to the clarifying shampoo process in that dish soap has cleansing agents, which is why there's a lot of hair color removal tutorials including dish soap.
However, keep in mind that dish soap can be more damaging as it can dry out the hair due to its high acidity, so if you plan on using this solution, make sure you have good hair products that can repair your hair afterward.
Two mixtures that work are using 1 part shampoo and 1 part dish soap or 1 part shampoo and 1 part baking soda, spreading it on normally on your hair then rinsing it out with hot water. Just like the clarifying shampoo method, it may take several washes to see results.
5. Daily activities – sun exposure, swimming, bath salts
If you don't have the extra time to remove the blue tint in your hair quickly, some of these more normal activities may work.
Sun exposure
This process is slow but the most natural if your hair is especially damaged. This works well if you're figuring out how to remove blue tint from black hair, especially if it wasn't bleached beforehand. Just go on a long walk with your hair exposed to the sun. The UV rays will do the work for you – just make sure not to get sunburnt!
Swimming
Chlorine can dry your hair easily, but if you swim often, pool water will definitely fade out that blue tint in your hair, especially if the dye is semi-permanent. If it's a permanent dye, repeated exposure to the pool might work.
Bath salts
If you mix in your bath salts in your bathtub and dunk your hair in, the dye will most likely be drawn out.
6. Dye with an opposing color
If you want to try a new color rather than go back to your natural hair color, dying with colors that are opposite of blue in the color wheel will create a new color! This works especially if you're trying to find out how to neutralize blue hair. Use red or orange dye and watch it work its magic!
7. Bleach
Now, this is last on the list because though it's the quickest and most effective way to remove blue hair (blue hair is one of the most difficult colors to remove), it's the most damaging, Bleach is also often used when passing hair follicle tests.
Make sure you have gloves and mix 1 part bleach powder and 1 part developer (ranging from 10-30, 40 will damage your hair a lot). Apply the mixture all over your head and make sure to get all strands of hair.
Cover with a shower cap or plastic bag for a maximum of 30 minutes, checking every 5 minutes to see progress.
Contribute By Besthairproductreviews.com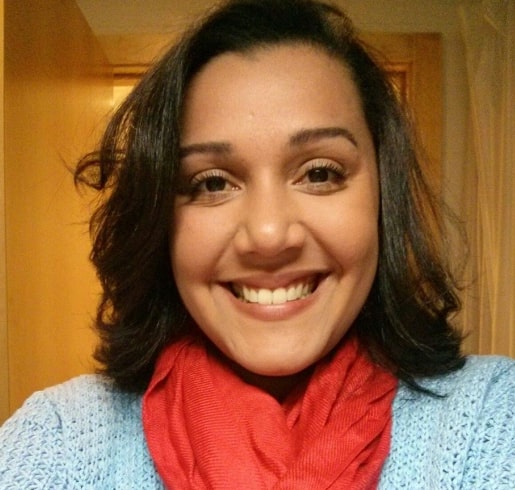 I am Kate, a dedicated health advocate. My purpose is to educate you regarding the most current wellness trends, offer science-backed insights to enhance your understanding, and present actionable tips to support you on your journey towards a healthier and happier life. Let us commence this wellness path together!