It is a very stressful experience when it comes to planning your vacation to the last possible detail. This includes creating a budget for your travel activities along with booking hotels and flights.
To add to the stress of planning would be an unforeseen situation of you falling sick during your vacation. These situations are sometimes unavoidable and can ruin your plans of having a great vacation.
There are various precautions and tips you can follow to make sure that you do not fall sick on your journey to your travel destination. We have compiled a list of few tips and tricks you can consider to make your journey safe and healthy for yourself.
Most of these tips can help you completely avoid situations that can be harmful to your health. Staying healthy while you are on your vacation is very important for making your journey memorable.
However, getting sick would also be a bad memory that may haunt you later but healthy traveling will help you enjoy your time to the fullest. All destinations that people travel to have a certain amount of risk associated with the surroundings of the area.
It is advisable to stay informed about the health hazards as well as the weather conditions of the travel destination you are planning to visit.
So here are a few of the tips you should consider for a healthy travel experience.
How to eat healthy while traveling?
It is very common to find health issues that result from the food that you eat at your travel destinations. There are many variations of the food available on the street and might entice you to taste it. These food adventures might end up being a nightmare for some.
It is very important to know that the very reason for traveling is to taste something new. Considering that, being prepared in advance is the key to healthy travel. 
It is a balancing act when you are trying to enjoy something different in a new country at the same time knowing not to overdo it. If you can plan your meals accordingly it will help you stay healthy on your vacation.
If you are eating healthy as well as trying something new while making sure that you do not indulge in street food for an entire day, then this is a balancing act. Doing this will keep your vacation exciting and healthy at the same time. 
There may be a whole lot of choices of foods for travel available with you at your destination. However, getting all the necessary nutrients such as proteins, carbs and fibers will help you stay healthy on your trip. 
The best trick is to have a healthy breakfast which might include eggs, green vegetables, or fruits.
Then a lunch with some healthy salad and lastly for dinner you may try some cultural cuisine of the locality you are visiting. The basic idea here is balance while choosing foods for travel. 
Remember, there is no one way on how to eat healthy while traveling. But listening to your body and keeping track of all the symptoms will help you detect any gastronomical issues you might face. 
Choosing your food wisely certainly is a good practice. Making sure that the food available is prepared in hygienic conditions is a good enough signal to try it out.
But, during your food adventures, you might want to taste the local street food which is prepared in very unhygienic conditions. It is best to avoid these food options since they have a high chance of making you sick. 
How to have a healthy vacation?
Drinking Enough Water
Well, it goes without saying but staying hydrated is crucial for healthy travel. Drinking lots of water and staying hydrated will help you travel healthy to a destination that might be totally different from your hometown. 
Also, many travel destinations will have issues with the quality of water they receive. It is advisable to get this information as soon as possible before traveling.
You might have to carry bottled water with you at all times. As a last resort, if you can find a way to boil water that will also help you stay healthy in case you face any water-related issues. 
Especially, in the countries which are humid and receive heavy rainfall, there might be increased chances of water-borne diseases. Your chances of contracting these infections depend on your preparation for acquiring clean water. 
Remember to carry clean bottled water if you are unsure about the water quality of your travel destination. Make sure you drink enough water to stay healthy on your vacation if you are traveling in a hot climate.
Getting Adequate Sleep
If you are traveling with a group then it is quite common to find one or two of your friends who are not comfortable walking or even wanting to visit a certain destination. This is because most of us feel tired due to the lack of sleep.
When it comes to experiencing a new culture, time is of the essence. The best trick is to get as much sleep as possible while traveling by bus or by flight.
Even when you get to your destination, try to get as much rest as possible at your hotel. A healthy 6-8 hour sleep can help you travel healthy.
It is very common to hear people talk about the cultural experiences they missed due to tiredness. Next time you are traveling to somewhere exciting, make sure you get enough rest to stay awake for those cultural events that can make your journey worthwhile. 
Carry essential medications 
Despite all the planning and preparation on how to have a healthy vacation, there are still chances of you getting sick.
In such situations, you should make sure that you have an ample supply of essential medications. Your med-kit should include medicines for flu, vitamins, probiotics for stomach disorders, and antibiotics.
It is also good if you know where to find the pharmacies and the generic names of the medicines you might need.
Also, to ensure healthy traveling you can make a list of all the clinics and hospitals near your travel destination. Having this information handy will help you face any emergencies that might occur. 
If you are prone to allergies and infections, it is a good idea to get travel insurance before traveling. There are always chances of getting sick at places that are different than your hometown.
There might be climatic conditions that can make you sick as well. During the planning phase of your journey, it is wise to take these points into consideration.
Hand sanitization 
Because of the recent COVID-19 pandemic situation, carrying a hand sanitizer has become a norm. Regardless of the pandemic situation, washing your hands during your vacation will also prevent you from getting sick.
If you are visiting temples and places that have large crowds, it is a good practice to wash your hands frequently. Especially before eating make sure your hands are clean and are good practice for healthy travel. 
It is also advisable to maintain social distancing measures wherever possible. This will also minimize your chances of contracting any infection apart from COVID-19.
Should you diet on vacation?
The short answer is 'Yes you can if there are healthy dietary options available'. If you are on a diet, then you should make sure to cook on your own. Many travelers who stay for a long period in a particular location, make their own food. 
The best tip is to get the fresh vegetables and fruits from the local grocery shop and prepare your own meal according to your dietary requirements. Although, it is a challenge to diet on your vacation and it is possible to do so. 
Lastly, do remember that you might not find the ingredients that you need at the location where you are traveling to. To find the ingredients for your diet meal might be a time-consuming process. 
However, it is quite cheap to prepare your own meal but finding a place with a kitchen and grocery shops might be difficult sometimes.
Also, do consider looking for restaurants and cafés which provide the best possible meals which can go along with your diet plan.   
Conclusion
Visiting an unknown destination for the first time brings about its own set of challenges. These challenges are mostly avoidable with careful planning of your vacation. Despite all the planning, there will always be some unforeseen situations that go along with your tourist activities. 
Trekking will have its own challenges related to getting an injury. Getting blisters on a long trek is a normal thing people face. The adventure seekers who climb high altitudes can get mountain sickness or even hypothermia. These are extreme situations that depend entirely on the intensity of your adventure activity. 
To travel healthy, getting as much information in advance as possible about your tourist destination is the key. Such information should include the climatic conditions, political conditions, and quality of hygiene of the place you are visiting. It is also wise to know about the possible infections that might occur once you are at your destination.  
Having the most amount of information with you will help you mentally prepare yourself for a new cultural experience. 
Contribute By Indiantravelstore.com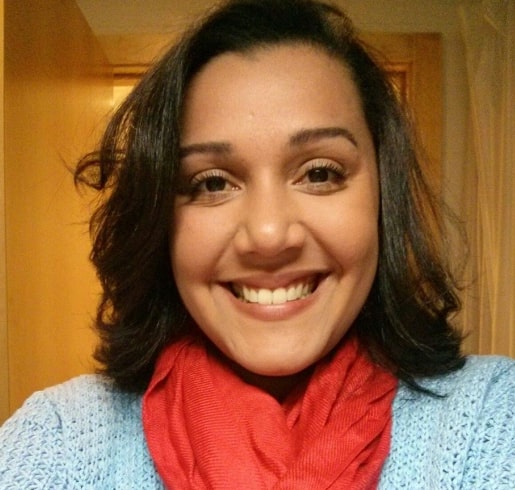 I am Kate, a dedicated health advocate. My purpose is to educate you regarding the most current wellness trends, offer science-backed insights to enhance your understanding, and present actionable tips to support you on your journey towards a healthier and happier life. Let us commence this wellness path together!