It actually is pretty horrible when you've just been to the salon for a nice hair dye and you end up with the results you hate! You just simply don't like the color and now you're depressed because you've wasted 100s of dollars on that useless treatment. Someone suggested I use hair extensions from top-class brands to blend the whole mess but I didn't follow that. It didn't just suit me. 
I know the feeling because when I was about 20, I got my hair dyed and it was the worst experience ever, first and worst! I cried like a little girl in the corner of my room every night, yes I did! I can feel you if you're experiencing something similar.
But don't worry, if I had to go through that pain, I will try not to let you go through that by telling you the secret techniques that can help you remove that unwanted hair color. 
If you're a DIY person, then this article is just for you. I really don't want you to go back to the salon and get that hair color stripping treatment. Instead, you must go for the ways that work effectively using the things you probably have at your home right now. So let's get started!
Use Dish Soap With Shampoo
Here's something super interesting. Go to the kitchen and look for the dish soap. Oh and make sure your mama doesn't see you use that. Then go and grab your shampoo, it doesn't have to be something special, just a regular shampoo will work.
Also Read: How To Grow Out Your Layers – 10 Easy Tricks
Get a bowl and then add 5 drops of dish-washing soap and only a penny-sized amount of shampoo. You have to use the mixture as a shampoo so go and wash your hair with it. Make sure that you thoroughly rub the mixture all over your hair and keep making the lather for several minutes.
Do not forget to thoroughly rinse your hair with clean water because the dish soap is harsh and it can cause your hair to go dry. You'll have to try this method a few times to get the results but don't overdo it. 
Also Read: How to Remove Toner from Hair
I personally tried this method for removing the hair dye but in the meanwhile, I was thinking if only I used hair extensions instead because it was taking a lot of time and I couldn't be depressed anymore. Keep checking your hair every day for 3 days to see if the color is fading away.
Pro Tip: use hot oil or a deep conditioner to boost the moisture in your hair so the drying effect of dish soap could be canceled.
Use Vitamin C To Remove Hair Dye
If you want to remove that stubborn hair dye from your hair then this is one of the best solutions for that. Vitamin C is known for its oxidizing property because it's, of course, acidic. This oxidation helps the dye lose hold of it from the hair which then results in hair coloring removal.
What you have to do is simply take a bowl and add hot water to it. Make sure that the water is boiling hot. Then add a few vitamin C tablets into the hot water and crush them with a spoon.
Make sure that you make a thick paste out of it so take care of the amount of water and vitamin C tablets you're going to use. Now that the paste is ready, get to the shower, wet your hair, apply it to your hair, and let it go for about 1 hour.
The best practice is that you wear a shower cap while you wait for it to penetrate your wet hair. After one hour, simply rinse your hair with water and then wash them with shampoo and conditioner as you normally would.
This treatment will give you amazing results only if you perform it within 3-4 days of your hair color treatment. Otherwise, you might see a little change. 
Here's How To Strip Hair Color With Baking Soda And Shampoo
First things first, I'm talking about baking SODA and not baking powder. If you use baking powder for this treatment, then I'm afraid that will be a waste of time.
The reason why I want you to use baking soda is that it's a good bleaching agent and, of course, bleaching will cause the removal of hair. This treatment is considered to be highly beneficial to remove hair color quickly.
The next ingredient that you have to get is a dandruff shampoo. These shampoos have a higher effect than the normal ones. Just get both, add equal parts of them into a bowl, and make a mixture. No, it's not necessary to keep the parts exactly equal. The mixture will still look like shampoo so just use it as one to wash your hair. 
Make sure that you do it thoroughly then you just rinse the whole thing off your hair. The best part is, you can actually see the color rinsing off along with the water while you're washing your hair. Again, this will work only when you've just had your hair dyed. This mixture sure is a great hair dye remover. 
Conclusion
What's concluded is that it's super easy to remove all the dye from your hair that's been recently applied to them. However, I know it's a really bad experience.
But if you kinda like your hair dye but not so much and you're still a little disappointed, get yourself some hair extensions because they can be super helpful in blending the undesired hair dye and give you a new and fresh look.
But make sure that you get the ones with high-quality hair extension packaging boxes because this shows that the product is amazing in quality as well. So make your choice whether you want to remove the hair color by using these helpful and easy methods or use hair extensions to blend that.
Contribute By Dawn Printing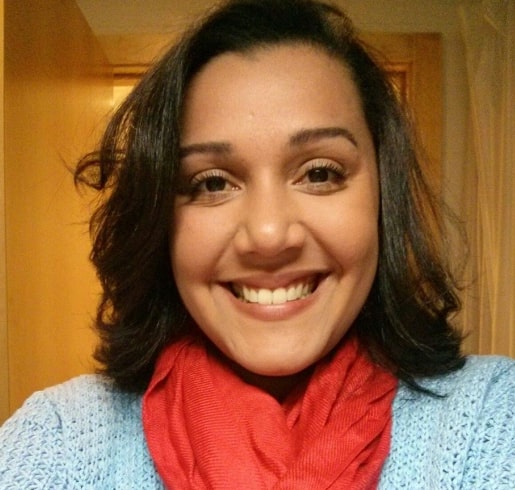 I am Kate, a dedicated health advocate. My purpose is to educate you regarding the most current wellness trends, offer science-backed insights to enhance your understanding, and present actionable tips to support you on your journey towards a healthier and happier life. Let us commence this wellness path together!