Who is Jen Selter and why is everybody so obsessed with her figure?
If you are searching for a non-invasive and affordable way to get a curvy butt and slender legs, you need to know Jen Selter's workout routine and diet plan, the sensational global fitness influencer.
Jen Selter Bio
Jen Selter, born in the year 1993 and popularly known as the "American Booty Queen," is the latest internet celebrity for her world-famous butt. Check out her Instagram butt selfies (belfies), and you'll find out why. 
After she posted images of her perfectly toned buttocks and abs, shared her workouts, and exposed her diet plan on social media, she received a lot of attention and gained the heart of 12.4 million Instagram followers. 
She receives hundreds of admiration messages every day, in which the most frequently asked question stands out, "How did you get such a  curvy booty?". 
Jen puts in a lot of effort to achieve her amazing buttocks and abs, and to maintain her weight. On the other hand, she has no secrets to obtaining such an athletic figure — it's all about her daily workout and diet plan.
Do you want help getting your own Seltering butt and fit physique? 
This review article will reveal everything you need to know about Jen Selter's special diet and effective stringent workout.
Jen Selter Meal Plan
Jen Selter stated that eating healthy food in addition to physical activity is essential to maintain a fit body.
"Moderation" is Jen Selter's motto. She doesn't stick to any strict diet, but rather distributes her healthy meals throughout the day into 5 parts, the last one being at 7 pm. 
Jen Selter's diet routine:
Breakfast: Jen begins her day with oatmeal and fresh juice or egg whites and toast.  For her, breakfast is the most essential meal to jumpstart her day.
Lunch: She often has a large salad for lunch. In addition, she always includes her protein of preference such as grilled chicken or salmon, along with a variety of mixed veggies.
Dinner: Jen will either go for fish or grilled chicken in the evening, depending on her mood. Usually served with brown rice and steamed veggies as a side dish.
As For Her Snacks:
A decent protein bar, greek yogurt, or some nuts.
To keep her metabolism functioning, she avoids highly processed meals and eats every few hours.
She eats a bar of dark chocolate for dessert.
Jen drinks a lot of water during the day to remain hydrated.
She also believes that it is important to prevent repetitions in her diet with the same meal every day since it's unhealthy and just boring. 
Jen holds her supplements seriously as they occupy an essential part of her diet plan. She takes them in a timely manner and sometimes uses them to cover up for hunger gaps between meals.
Whey Protein: Jen Selter includes whey protein to help her build muscles. It also gives her energy and allows her to improve her fitness performance.
BCAAs: Jen Selter takes BCAA to help synthesize protein for muscle buildup and prevent post-workout muscle cramps
Pre Workouts: To provide her with the strength and energy to last through intense sessions, Jen Selter drinks a glass of pre-workout supplement before hitting the gym.
Jen Selter's Cheat Meals
Jen Selter's meal plan supports the concept of cheat meals. For her, it is okay to engulf junk food sometimes to break the monotonous cycle of your healthy diet.
Jen Selter says having a cheat meal can be beneficial in two ways: 
Cheat Meals enhance your metabolism: Your body is used to burning the same amount of calories when following a healthy diet for a long time.
Having a fat or carbohydrate-rich meal will cause a shock to your metabolism. Hence, it will burn those extra calories faster. 
Cheat Meals gives more energy: Timing cheat meals is very important to Jen Selter.
To get the best of it, you should eat your cheat meal early during the day when your metabolism is at its peak. It will provide you with energy and at the same time, you can burn them faster. 
Following  Jen Selter's healthy diet is only the tip of the iceberg — without her stringent workout plan, you can never reach your goals of having the great Jen Selter body. 
So let's dive into the details of Jen Selter's exercise habits.
Jen Selter Workout Routine
Monday
4 sets of walking lunges of 20 reps
3 sets of wide dumbbells squat of 15 reps
4 sets of squat thrust twists of 15 reps
3 sets of plyometric squat jumps of 10-15 reps
4 sets of Bosu ball squats of 15 reps
3 sets of leg abductors of 10-15 reps
4 sets of medicine ball squats of 15 reps
4 sets of donkey kicks of 15 reps
Tuesday: Cardio and Abs
4 sets of Bicycle crunches of 15 reps
4 sets of reverse crunches of 15 reps
4 sets of ab crunches of 15 reps
3 sets of lower leg lifts of 15 reps
3 sets of mountain climbers f 15 reps
4 sets of forearm planks of 15 reps
30 minutes cardio on incline treadmill and Stairmaster
Wednesday: Butt
2 sets of wide dumbbell squats of 20 reps
3 sets of hip thrusts of 30 reps
2 sets of jumping jacks of 50 reps
Knee ups for one minute
3 sets of walking lunges of 20 reps
3 sets of donkey kicks of 30 reps
3 sets of bench step-ups of 20 reps
30 minutes cardio
Thursday
Knee ups for one minute
3 sets of side lunges of 30 reps
2 sets of wide dumbbell squats of 40 reps
3 sets of walking lunges of 20 reps
2 sets of jump squats of 20 reps
3 sets of hip bridges of 30 reps
30 minutes cardio
Friday: Abs
3 sets of reverse crunches of 20 reps
3 sets of ab crunches of 30 reps
3 sets of Bicycle crunches of 20 reps
3 sets of toe touches of 20 reps
3 sets of oblique v-ups of 20-30 reps
3 sets of side plank hip lifts of 15 reps
3 sets of Russian twists of 40 reps
3 sets of lower leg lifts of 10 reps
Saturday: Glutes
50 jumping jacks
3 sets of plie squats of 10 reps
2 sets of wide dumbbell squats of 10 reps
3 sets of donkey kicks of 30 reps
3 sets of walking lunges of 20 reps (10 reps with each leg)
3 sets of leg lifts with pulse of 20 reps
Sunday
Take a Break and Rest!
Complete one set of each exercise, then take a minute to relax before repeating the circuit for the next set.
Jen Selter's Glutes Workout:
Donkey Kick
Position: On your fours, hip and shoulder-width apart, right leg flexed and bent up facing the ceiling — then kick!
Repetitions: one set of 15 reps before switching legs
Note: squeeze your glutes at the top of the movement, and keep your knee off the ground when coming back to the start position. Rate of descent should be a slow negative.
Fire Hydrant
Position: On your fours, hip and shoulder width apart, open your right leg out to the side until the inner thigh is parallel with the floor.
Repetitions: one set of 15 reps before switching legs
Note: squeeze your glutes and abs, and keep your knee off the floor to maintain tension on the working muscle.
Chair Kick
Position: Stand with your feet together, hold onto the back of the chair, lean forward, and lift your right leg directly behind you.
Repetitions: 10 reps for one leg before switching sides
Note: keep your knee straight, squeeze your glutes hard, and make sure to keep your hips square to the chair and not rotated.
Squat Pulse
Position: Sit in a chair position with legs wider than shoulder-width, toes turned slightly out, and arms straight out in front. Squat down and rise up no more than about 6 inches.
Repetitions: three sets of 10-15 reps 
Note: Keep your knees in line with your toes, keep your core tight and back straight. The trick is to stay in the squat position until the end to get the best result.
Squat Kick
Position: Stand with feet just outside hip-width apart, toes slightly turned out, and arms straight in front of you. Slowly descend into a deep squat, and push back up to the first position as you lift one leg directly out to the side 
Repetitions: Three sets of 10 reps before switching sides
Note: Coming up from your toes as you squat, make sure to widen your stance a little bit, and while lifting your leg lift as high as you can.
PS: Don't Forget to engage your core muscles in all of the mentioned exercises. This would help in isolating the muscles you wish to train and reducing injuries.
How Many Hours Does Jen Selter Exercise per Day:
According to the "Health and Human Department Services" guidelines, a healthy adult should at least perform 150 minutes of moderate aerobic activity or 75 minutes of vigorous aerobic activity a week.
For even greater  health benefits and to assist with weight loss, a minimum of 300 minutes a week of aerobic exercise  is recommended. 
Jen Selter exercises approximately 1 hour per day which includes 45 minutes cardio warmup.
That being said, by following Jen Selter's workout plan you will not only achieve Jen Selters fit physique but also reach the recommended exercise numbers per week.
Jen Selter Body Before and After Workout
With determination and hard work, Jen Selter was able to transform over the years and achieve what all girls and boys now dream about,  "Jen Selter's body". Here are some images of Jen Selter before and after her workout over the years. 
…Stay focused on reaching your goal and use these images as a self  motivation to pass through all the hussle.
For more motivation, you can watch the below video and learn from the experiences of those who followed the 8 week Jen Selter challenge.
Jen Selter Workout and Diet Tips!
Be prepared to change your diet if you want to lose weight and possess a thin, attractive waist.
Start your day with a healthy balanced breakfast.
Eat smaller portions more frequently.
Consume healthy monounsaturated (avocados, nuts, soybean, and chocolate)  and polyunsaturated (Omega-3 in salmon, rapeseed oil, and tofu) fats.
Add more soluble (apple, oats, barley, beans, and carrots) and insoluble (wheat bran, whole grain, legumes, and vegetables ) fibers to your diet. 
Make exercise a regular habit and make a commitment to your workout.
Apply more cardio exercises like running, jumping skip ropes, and biking.
Workout the major muscle groups such as oblique abdominal muscles, rectus abdominis, and transverse abdominal muscles.
For a slimmer waist, perform exercises for the waist including twists and bridges.
Build up your chest and shoulder muscles by bending arms on the bench and push-ups.
Try something new! You can dance, attend Pilates or yoga classes.
Increase your calorie burn by doing resistance or weight exercise.
Be patient because you will not notice benefits immediately.
Sleep well at least 7-9 hours a night.
Frequently Ask Questions
What healthy snacks to grab?
You can munch on these snacks in between your meals: bananas, kale chips, apples, protein bars, protein shakes, greek yogurt, trail mix, peanut butter, banana muffins, and almonds.
You should always choose a variety of healthy food and eat in moderation. You can go for:
Oatmeal 
Whole grains
Egg whites 
Chicken
Salmon 
Sushi 
Pasta
Vegetables 
Garlic 
Onions, 
Nuts, 
Fruits, 
Fresh juice
 Low-fat dairy
You should avoid :
Junk food, 
High-fat food ( deep-fried food, sausage…),
 Bingeing, processed food, 
Refined sugar, 
Hydrogenated fats, 
Artificial ingredients, 
Chemical additives.
Do not take more than 2 cups of coffee per day.
You can drink alcohol or soft drinks in moderation.
Jen Selter Vision and Mission
Jen Selter proved that fitness can take all sizes and shapes, that one can exercise in any place and any time. Her vision is to inspire everyone to at least try with a positive attitude. 
She is consistent and dedicated to keeping her Instagram page full of motivation and inspiration, and with a non-negative vibe policy. 
Featured by international posts such as The New York Post and Women's health, Jen transfers a clear mission: help everyone to become the best version of themselves.
If you are looking to transform into the best version of yourself and achieve Jen Selter's toned body, then the mentioned workout routine and diet plan review is the choice to challenge yourself.
So, are you ready to take your first step today?
References:
https://workoutinfoguru.com/jen-selter-workout-routine-diet-plan/
https://fitnessreaper.com/jen-selter-workout-diet/
https://gymbeam.com/blog/jen-selter-showed-us-her-perfect-booty-workout/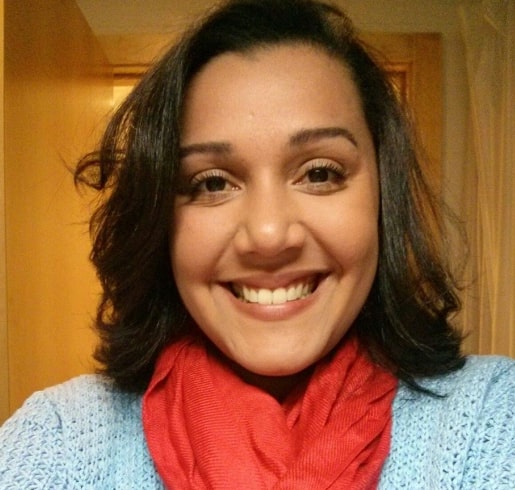 I am Kate, a dedicated health advocate. My purpose is to educate you regarding the most current wellness trends, offer science-backed insights to enhance your understanding, and present actionable tips to support you on your journey towards a healthier and happier life. Let us commence this wellness path together!