Dermal fillers refer to the small injections on your face that are meant to restore the skin's natural substances. In effect, you'll continue to have younger-looking skin, regardless of your age.
While aging is inevitable, it doesn't mean you also have to look at your age. If you can slow down the visible effects of aging through undergoing non-invasive treatments, then why not try it out?
To keep your skin smooth and tight, it needs to have a good supply of hyaluronic acid, elastin, and collagen. These are the components injected into your skin through dermal fillers.
Dermal fillers have many different purposes, depending on the problem area you wish to work on.
Keep reading to come across the top six reasons why you should consider getting dermal fillers in Milton or any place in the world before the holidays, or, better yet, at any time of the year.
1. It Gives You A Quick Transformation
So, the holiday season is coming and you'll be meeting family members left and right. Or, whatever the time of year, perhaps, you have an upcoming reunion with family and friends?  Surely, you'll want to look your best.
On top of other facial treatments you may want to try out, dermal fillers are always a good idea. When you're looking for a quick transformation that delivers fast results, you're sure to have that with dermal fillers.
Right after your injections, you're certain to receive and see your intended results.
2. It Gives Off A Natural Look
When done right, dermal fillers are supposed to give off a natural look. They're not supposed to be overwhelmingly obvious, such that those around you will know you've actually had fillers done.
So, for as long as you won't mention it, no one will even know you've had dermal fillers done.
This means that on top of receiving a quick transformation, you'll also have subtle results as if nothing's changed. You'll have plumpness restored in your skin, which results in a youthful complexion and glow.
3. It Increases Collagen And Elastin Production
As briefly discussed earlier, the skin needs to have a health supply of collagen, elastin and hyaluronic acid to maintain its youthful glow.
Unfortunately, as you age, your skin's production of collagen and elastin is bound to slow down.  This is the reason why you have to supplement with treatments, like dermal fillers.
Dermal fillers can help increase your skin's collagen and elastin production. Just be sure you're choosing dermal fillers that have a hyaluronic acid component. The more you have in your skin, the more your skin will look and feel younger.
4. It Can Be Used Together With Other Treatments
If you're the type who enjoys other facial treatments as well, then you'll be glad to know that dermal fillers can be used with other treatments.
It's normal that during the holidays, you're going to want to look your best, hence, your desire to have treatments done, left and right.
In fact, to achieve the best results, it's highly recommended to use dermal fillers together with other treatments, too. Botox injections, for instance, can help you achieve the most youthful and natural results.
 5. It Requires No Recovery Time
The holiday season can often be filled to the dot with get-togethers and other merry-making activities. So, it's understandable how you may not want to deal with a recovery period, as you'd need to have an invasive procedure.
The good news with getting dermal fillers is that it doesn't have any recovery period. 
The treatment itself is a quick procedure, usually at ten minutes per injection site. Right after that, you're good to go. If you experience side effects, those are very minimal as well.
The most common side effects may be slight redness and swelling on the injection site. If you do experience those side effects, in a few hours, those are expected to go away.
6. It Supports Good Skin Health
On top of looking great, dermal fillers are also effective at supporting good skin health. If there's any gift you can give yourself this holiday season, it's for you to look and feel good.
When you have dermal fillers, you're stimulating more collagen growth in your skin. This brings about healthier skin that's more hydrated and rejuvenated.
Conclusion
Whether it's to get yourself ready for the busy holiday season or for you to give yourself that much-needed reward, getting dermal fillers is definitely one of your best options.
In fact, the six reasons above aren't yet all-encompassing. There are so many more benefits you're slated to receive when you have dermal fillers done.
Just be sure, however, that you'll be working with no less than the best dermatologist so as not to end up having blotched dermal filler results.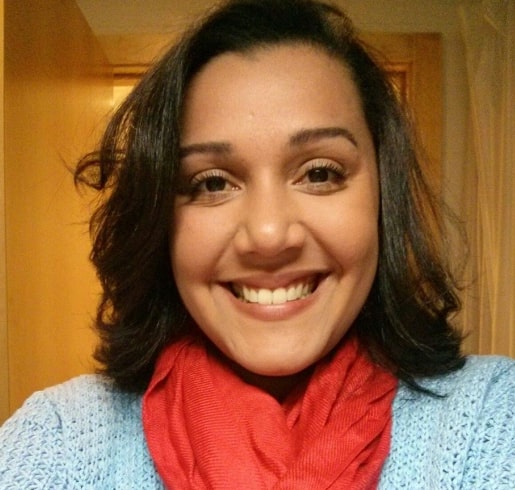 I am Kate, a dedicated health advocate. My purpose is to educate you regarding the most current wellness trends, offer science-backed insights to enhance your understanding, and present actionable tips to support you on your journey towards a healthier and happier life. Let us commence this wellness path together!