Eating bananas regularly does wonders for your body and has innumerable benefits. But did you know that bananas are also good for your skin?
The finest option among all the various at-home face masks is a banana face pack. Bananas are a cheap and widely accessible fruit.
It addresses a variety of skin problems, including wrinkles, pigmentation, and acne. Bananas not only help your skin, but they also eliminate dead skin cells, alleviate swollen eyes, and heal broken heels. The banana face pack is relatively simple to make using items found in most kitchens.
In this blog article, we'll be taking a look at the natural benefits of banana face masks and how to make the best out of them for all skin types!
Banana face packs are a great way to hydrate your skin and give it a natural look. They are also perfect for all skin types and can be used to treat any skin concern. 
7 types of banana face packs that you can use to achieve these goals.
Face pack for oily skin
Ingredients: Banana, papaya, and cucumber 
The goodness of papaya, cucumber, and bananas is abundant in this banana face pack, which will nourish greasy skin. Banana nourishes the skin, papaya helps lighten pigmentation, and cucumber nourishes and lessens dryness.  
Procedure: Grate 1/4 of papaya, 1/4 of a cucumber, and 1/2 of a banana to make a smooth paste. After applying the paste to your face and neck, wait 15 minutes. After that, thoroughly wash it with warm water.
Banana face pack for aging skin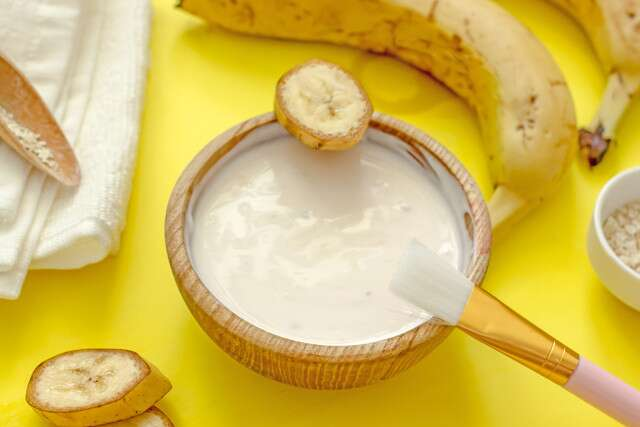 Ingredients: Banana and Yoghurt
Antioxidant qualities in yogurt help fight free radicals and lessen the visibility of wrinkles and creases. Lactic acid, which helps to reduce pores and even out skin tone, is also present.
The combination of banana and yogurt promotes collagen production and slows down the skin's aging process.
Procedure: Half of a ripe banana should be mashed in a bowl with 2 tablespoons of yogurt. Apply this mixture thinly, even coating it on your face and neck. Before rinsing it with lukewarm water, wait 15 minutes.
Face pack for pimples
Ingredients: Banana, Turmeric, and neem
The antibacterial properties of neem and turmeric help heal acne, while vitamin C in bananas reduces inflammation and irritation. This face pack helps to cure acne and reduce scarring while also treating breakouts.
Procedure: Mash half a banana in a bowl together with 1 tsp of turmeric or 1 tbsp of neem powder or paste.
Make a smooth paste by thoroughly combining it. The paste should be applied to the face and neck and left on for 20 minutes. Enjoy the results after washing your face with regular water.
Banana face mask to get glowing skin
Ingredients: Banana, rose water, honey, raw milk
Milk gently eliminates dead skin cells, rose water helps to brighten the skin, and bananas are high in potassium, vitamin C, and vitamin E, all of which help to produce radiant skin.
Procedure: Mix 1 banana, honey, and raw milk to form a paste. Add a few drops of honey to it. The paste should be applied to the face and neck and left on for 15 minutes. Use normal water to rinse it.
Face pack for dry skin
Ingredients: Coconut oil, Honey, Banana
Since bananas are high in potassium, vitamin A, and vitamin E, which all work to 
moisturize the skin, a banana face pack is perfect for dry skin. Vitamin A moisturizes and evens out skin tone, while vitamin E offers protection against free radicals. The addition of honey to the banana aids in its long-term moisture retention.
Procedure: Mash a ripe banana and combine it with honey and coconut oil. After applying the mixture to the skin, wait 15 minutes. Rinse it with warm water.
Face pack for pigmentation
Ingredients: Banana, Yoghurt, Turmeric
Yogurt and bananas with turmeric can help fight pigmentation and black patches. While turmeric and yogurt have antimicrobial qualities that assist to cure acne, bananas eliminate oil, filth, and deeply embedded dirt.
Procedure: For acne-free skin, combine one banana, one teaspoon of turmeric, and one-third cup of yogurt in a bowl. After applying the paste to your face, wait 15 minutes. Wash your face with normal water.
Banana face pack for skin whitening
Ingredients: Banana, Lemon, Besan
In the banana face pack, besan and lemon effectively lighten and remove tanning.
Procedure: Combine one tablespoon of besan, one half of a lemon, and half of a ripe banana. Apply this mixture to your face and let it sit for 15 minutes. Rinse it completely.
Overall benefits of a banana face pack
The banana face pack is a potent pack that aids in replenishing the skin's lost nutrients, such as Potassium, Zinc, and vitamins B, A, C, and E.
Additionally, banana face packs can function in several ways, including:
Skin moisturizer: Bananas' potassium moisturizes the skin, making it soft and smooth.
Oil controller: Bananas have a lot of vitamin C, which is essential for maintaining healthy skin oil and producing collagen.
3. The anti-aging impact: Bananas are high in vitamin B and function naturally as antioxidants to prevent premature aging and maintain smooth skin.
4. Treat acne:  Bananas contain zinc, which lessens inflammation and kills germs that cause acne.
5. Make dark areas lighter: Bananas contain Vitamin A, often known as retinol, which aids in the whitening or lightening of dark spots.
Precaution: If a person has a banana allergy, it is best to avoid using a banana face pack as a preventative measure to avoid the potentially fatal illness known as anaphylaxis, which necessitates emergency medical attention. Face puffiness, breathing difficulties, and fainting are some of its possible symptoms.
Conclusion 
A banana is an inexpensive and readily available fruit. It treats various issues like acne, pigmentation, and wrinkles of the skin.
Besides providing numerous skin benefits, bananas treat cracked heels, and puffy eyes, and remove dead cells. The banana face pack is very easy to prepare with readily available kitchen ingredients.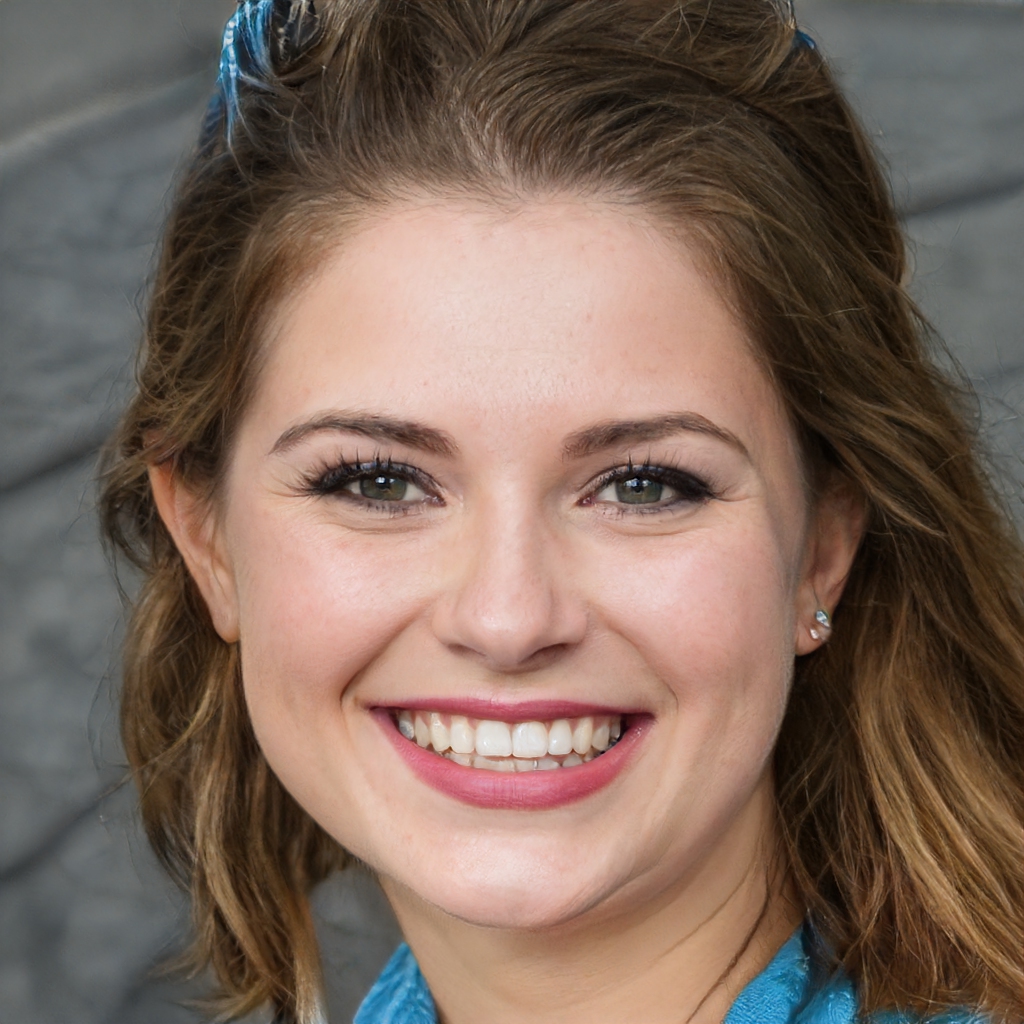 Jean Smith is a fitness enthusiast and blogger who focuses on fitness and a healthy lifestyle. She is passionate about assisting people in living healthier lifestyles and is constantly on the lookout for new and creative methods to stay fit and healthy. Her articles are excellent resources for anyone interested in improving their health and fitness.