it happens to us all. Chest acne! Maybe it's one or two that cropped up overnight or maybe you've been struggling with it for a while. Either way, we can help. 
Here are the most common causes of acne on the chest, easy things you can do to prevent it, and most importantly, how to get rid of chest acne fast!
Causes of Chest Acne
One of the most common reasons for chest acne is clogged sebaceous glands, or oil glands.  
Because more sebaceous glands are on the face, chest, and back than the rest of the body, these areas tend to be hot spots for a type of acne called acne vulgaris. 
Sebaceous glands are responsible for secreting oil into hair follicles, so chest acne is really just a clogged up hair follicle. Excess oil secreted by the gland, sweat, dead skin cells, dirt, and pollution from the environment can all cause chest acne. 
So getting rid of it really just comes down to unclogging sebaceous glands. 
How To Get Rid of Chest Acne Fast
Since acne chest is caused mainly by clogged up sebaceous glands, then we can just take some simple steps to unclog them. But to do that, you need to figure out what you're doing, in your day to day routine, that may be causing chest acne. 
Common Reasons for Acne on Chest:
Hot weather and wearing sweaty shirts
Sweaty workouts with that damp gym shirt lovingly pressing up against your chest on the drive home from the gym 
Using skin irritating or ineffective laundry detergent that isn't getting clothes clean
Reusing the same bath towel too many times in a row
Using body lotion on your chest
Wearing tight shirts that don't let skin breathe
Sleeping in dirty sheets
Eating an unhealthy diet or not drinking enough water (these can cause acne on your face, too, but it's worth mentioning!)
Now that you have an idea of why you're breaking out, let's fix it. Most of these interventions are super easy to do. 
Shower at night (or twice a day) to rinse off the day's sweat before bed
Use chest acne products to wash your body in the shower. These are made to unclog pores and control oil production more than regular body washes and soaps. 
Exfoliate. Use a gentle exfoliator (ideally one made for acne prone skin) every other day to slough off dead skin cells and help pores get unclogged through mechanical exfoliation. If your skin becomes red and irritated, either switch to a gentler exfoliator or use it weekly instead of every other day.  
Wash your bath towel in hot water after every use, or at least every other use, or grab a fresh towel every time
Shower before leaving the gym after working out and put on fresh clothes
Use a gentle fragrance-free laundry detergent to avoid causing skin irritation and making skin more prone to breakouts
Be sure your laundry detergent is a decent quality and is actually washing out dirt and oil 
Only use non-comedogenic facial moisturizer on the chest, not body lotion, which usually has pore-clogging oils as a base
If you have mostly whiteheads or blackheads, use a blackhead remover tool, or extractor tool, to press out the gunk, then follow up with chest acne products
Some Best Chest Acne Products
We love natural and organic skin care products, as long as they actually work! Toxins found in conventional products may actually cause acne, redness, irritation, or worse. We recommend only using chest acne products that are made with ingredients that won't irritate or dry out the skin and have a natural antibacterial key ingredient, like Tea Tree Oil or Willow Bark Extract. 
Using an acne-fighting body wash, an acne masque, then a spot treatment is going to get rid of chest acne fast. 
Then, once the acne is gone, maintain the routine by using the body wash every day and masque weekly. The spot treatment can be used only if acne pops up again. 
Just Nutritive is a no-frills, all natural skin care line that uses essential oils instead of chemicals. 
Key Ingredients:
Tea Tree Oil, Foraha, Karanja and Sea Buckthorn with natural antibacterial properties to fight chest acne
Aloe Vera to soothe and heal red, irritated skin
Nourishing Tangerine, Jojoba, and Manuka oils won't clog pores but will leave skin hydrated
Additional Information:
Scent: Tea Tree, Aloe Vera
Brand: Just Nutritive
Skin Type: Dry
Item Weight: 16 Ounces
Target Gender: Unisex
Eminence makes some of the best organic skin care products you can find. 
Key Ingredients:
Aloe and Cucumber to soothe irritated skin 
Willow Bark with antibacterial properties to banish breakouts
Probiotics to balance skin preventing future breakouts
Additional Information:
Skin Type: Combination
Item Form: Cream
Certified Organic
Purifies, detoxifies, calms and revitalizes the skin
All natural Alba Botanica doesn't use parabens, phthalates or synthetic fragrance in this spot treatment, just botanical ingredients. 
Key Ingredients:
Willow Bark to fight acne-causing bacteria
Salicylic Acid 2%, a powerful BHA, to penetrate the clogged pore and destroy the zit from the inside out
Additional Information:
Scent: Invisible Treatment Gel
Brand: Alba Botanica
Skin Type: Acne prone
Item Weight: 0.5 Ounces
100% vegetarian product
Final Thoughts
Deciding what you might be doing in your day to day life that is causing chest acne is the most important step in getting rid of it. Simply changing some basic hygiene habits might be all you need. Using natural or organic acne skin care products and maintaining the routine will keep chest acne under control. 
Frequently Asked Questions 
✅Why do I have acne on my chest? 
Chest acne crops up because the sebaceous glands, or oil glands, on the chest become clogged with excess oil, sweat, dirt and pollution. Sebaceous glands are found mostly on the face, chest, and back versus the rest of the body, so these areas are at a higher risk for developing acne.
When they're clogged, it causes the most common type of chest acne called acne vulgaris. This happens because of a build-up of sweat caused by wearing sweaty workout clothes or living in hot weather, wearing tight shirts that hold sweat and oil against skin, using a laundry detergent that isn't washing away dirt and oil or is causing irritation, or by using other skin clogging skin care products. Whatever the reason is for you, making simple changes should solve the problem.  
✅Does chest acne go away?
Chest acne will go away, for most people, with the right interventions. The most important thing to do first is figure out why you're getting chest acne.
Since it's usually caused by something you're doing in day to day life, changing your routine will usually fix the problem and prevent more breakouts. To get rid of chest acne and prevent future breakouts, be sure to use all natural or organic skin care products made for acne.
These will eliminate the risk of skin being irritated by toxins that contribute to redness and acne. These skin care products geared towards acne will target clogged pores, control excess oil, and fight bacteria. Making some simple changes will help chest acne go away. 
✅How can I get rid of acne overnight?  
Getting rid of chest acne fast means you'll need high powered, non-irritating, skin care products. Use an all natural or organic acne body wash in the shower.
After washing, use a gentle exfoliator made for acne to slough off the dead skin cells which may be clogging pores. When you get out of the shower, immediately put on an antibacterial acne masque.
Your pores will be softer after the steamy shower and the active ingredients will be able to penetrate cells better than without steam. Leave the mask on at least 15 minutes then rinse.
Dry well and apply salicylic acid spot treatment to the zits. If you have mostly whiteheads or blackheads, use a blackhead remover tool, or extractor tool, to press out the gunk, and pores will heal even faster. 
Contribute By Organic Mentor.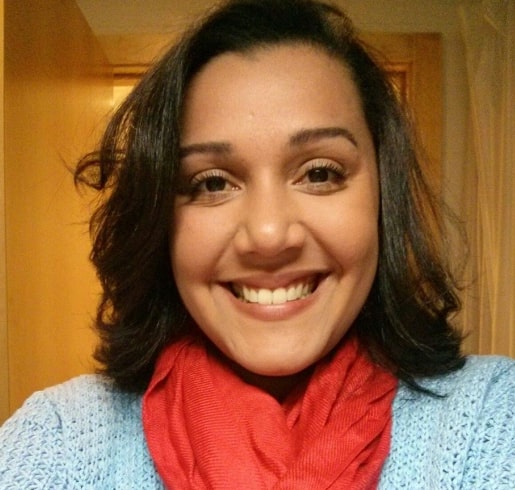 I am Kate, a dedicated health advocate. My purpose is to educate you regarding the most current wellness trends, offer science-backed insights to enhance your understanding, and present actionable tips to support you on your journey towards a healthier and happier life. Let us commence this wellness path together!