Skincare involves much more than your face and skin. You need to pamper your back as well. Like other parts of your body, your back may experience acne, irritation, and dryness too.
Therefore you must take care of your back as well, especially when the weather is humid.
When it's hot, your back may have acne breakouts, irritation, and rashes.
In this regard,  getting back facials at your desired aesthetic office or clinic is worth considering. So in this article, we'll discuss the 5 benefits of back facials.
Read on to find out more.
What is a back facial? 
A back facial is a type of treatment that involves deep cleansing, exfoliation, and extractions. All of these treatments are performed by a licensed esthetician at a clinic.
The first stage involves the application of cream and steam for cleansing and exfoliating your back. In the next stage, the professional will remove oil and debris from your skin. 
Most of the back facials start with a gentle steaming for removing impurities and opening up the pores in your skin. Afterward, they will perform exfoliation followed by cleansing and other rituals to make your back look and feel better.
What can you get out of a back facial? 
The purpose of a back facial is to cleanse and rejuvenate the skin of your back. As a matter of fact, back facials can help you make your skin smoother and softer, especially on hot summer days. 
Keep in mind that you should not only get back facials during special occasions only.
In fact, you can get rid of a lot of back skin issues like dryness and dullness at a faster rate if you get back facials on a consistent basis.
Top 5  Benefits of a Back Facial
Over 40 million Americans suffer from acne at some point in their life, according to the American Academy of Dermatology.
Apart from this, the report tells us that most people have acne on their back and chest, not the face.
The primary reason is that your back tolerates a lot of stress on a daily basis. Therefore, you can enjoy a lot of benefits if you get back facials regularly. Here are some of them: 
Helps treat acne 
Getting a back facial can help you exfoliate your skin and get rid of your back insecurities. With a back facial, you can get exfoliation, nourishment, and toning to open up the clogged pores of your skin.
This is an ideal treatment for you as you cannot access your back yourself. Plus, you can go for this type of treatment regardless of your gender or age.
The good news is that you can get this treatment even if you don't suffer from back acne.
Therefore, you can benefit from exfoliation and miniaturization of your skin. Just like a regular facial, a back facial involves the same steps.
Helps release tension from your back muscles 
Getting a back facial can help you relax the muscles of your back. During the treatment, your muscles release any stress and tension built over a long period of time.
Your neck, lower back, and shoulders can benefit greatly from these treatments.
Helps heal your dry skin 
The beauty of back facial treatments is that they provide nutrients to your skin. Therefore, it helps protect your back skin against itching, irritation, or cracking. 
Generally, back facials use different types of essential oils, ointments or creams. So, your skin will become soft and moist after a couple of regular treatments.
Helps improve the appearance of your skin 
Generally, people who suffer from back acne tend to be self-conscious.
After a back facial treatment, your skin will appear clearer, healthy, and smoother. If you wear clothing that partly reveals your back like tank tops swimsuits, getting these treatments is essential.
So if you go for a back facial, you can get your self-esteem back as you will be able to wear all types of outfits without worrying about how your back would look. 
Helps reduce stress
Today, for most of us, it is difficult to make both ends meet. The rising inflation has made it difficult for a lot of people to pay their bills and pay for other routine expenses.
Therefore, they have to work harder and burn the midnight oil to make more money. And this routine can cause a lot of stress, which is bad for health. 
So, if you get back facials, you can manage your stress as the whole procedure is performed in a quiet, relaxing environment.
During the treatment, the esthetician will massage your neck, shoulder, and back. The idea is to make your muscles release all the stress and tension.
In short, if you want to enjoy all these benefits, you should get a back facial near you. Making back facials part of your routine is a stroke of genius and a form of self-care and self-love during these trying times.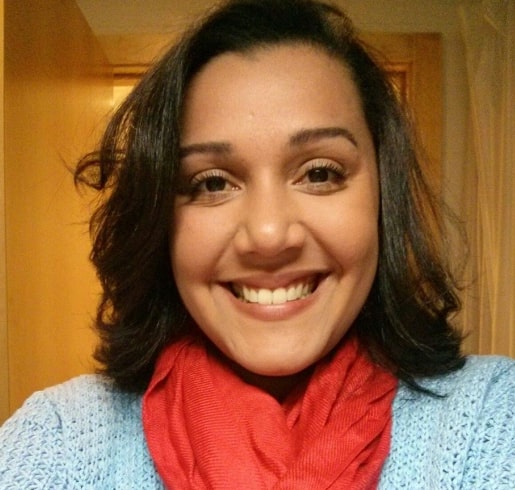 Kate is a health & lifestyle blogger who spends her entire day writing quality blogs. She is a passionate reader and loves to share quality content prevalent on the web with her friends and followers and keeping a keen eye on the latest trends and news in those industries.