If you are going to see a chiropractor for the first time, you may be a little nervous. The primary reason is that you don't know what is going to happen and you may have mixed feelings before your appointment.
In this article, we are going to talk about a few things that you must keep in mind before seeing a chiropractor for the first time.
With these things on your mind, you will feel comfortable during your first appointment. Without further ado, let's get started.
What Is Chiropractic Care?
First of all, you need to understand the basics of chiropractic care. Basically, Chiropractors are professionals that specialize in your musculoskeletal system, which includes your bones, joints, tendons, muscles, and connective tissues.
Chiropractors offer a wide range of treatments, such as massage therapies, spinal adjustments, and lifestyle recommendations, just to name a few.
These experienced professionals follow a holistic approach in order to treat the root cause of the problem you are facing.
Chiropractors don't prescribe pain medications though. Instead, they try to identify the root cause of your back pain or muscle pain. And then they use the right techniques to relieve your pain.
Now, let's talk about 7 things you need to consider before you book an appointment with your chiropractor.
Book an appointment
First of all, you must book an appointment from a reliable and trustworthy chiropractor in Abbotsford as soon as you can.
You can do so by making a call or you can go to their clinic to see them personally. Since reputable chiropractors are quite busy, we suggest that you make an appointment as soon as possible.
Get there early
When you get there, you will be required to fill out some paperwork, which includes contact forms, insurance forms, and other patient forms before your appointment.
If you want to be on the safe side, you should be there at least 15 to 20 minutes early so you have plenty of time to complete the paperwork. If you cannot reach there in time due to some reason, don't forget to inform them through a call.
Write down your symptoms
If you are experiencing some symptoms, such as back pain or muscle soreness, you should make a list of the symptoms for your chiropractor.
This will help your chiropractor use the right treatments for your conditions. So, make sure you write down everything related to your symptoms and discuss them with your chiropractor.
Put on comfortable clothes
During your chiropractic treatment session, you will be asked to lie on the table in different positions, such as on your side, face down, or face up.
Therefore, make sure you are wearing comfortable clothing.For some treatments, you may have to remove your clothing, but it is very rare.
If you are wearing some medical appliances like prosthetic devices, don't forget to let your doctor know about it. Ideally, you may want to wear flats, tennis shoes,  a t-shirt, or loose-fitting pants to feel as comfortable as possible.
Be prepared to discuss your symptoms
During your first appointment, you may want to ask all of the questions you have on your mind. For example, if you have been having back pain or rheumatoid arthritis, you should ask questions about your treatment plan.
Your chiropractor may also ask you several questions about your symptoms and pain. So, you may want to answer these questions so that they can choose the best treatment plan for you.
It is better that you write down all of the questions you want to ask during your first appointment as well. This approach will help you make sure you don't have any unasked questions on your mind.
And this is essential if you want to make sure that you are going to get the best treatment plan for your underlying condition.  
Adopt some diet or lifestyle changes
You should be open to adopting some lifestyle changes. During your first appointment, the chiropractor will give you some suggestions to make some healthy changes to your lifestyle.
For example, they may suggest that you change your posture and eating habits so you can lose some weight.
The purpose of these suggestions is to keep your spine and body in good shape. Therefore, if you want to lead a healthy life, you should welcome these suggestions and make changes to your lifestyle.
As a matter of fact, these changes are essential for your overall well-being.
Everyone can use chiropractic care
The good thing about chiropractic care is that it is for everyone regardless of their age or gender. People of all ages may suffer from stress and body pain.
Therefore, anybody can go for chiropractic care to reduce stress and enjoy a lot of other benefits.
In short, we suggest that you consider these 7 things before seeing a chiropractor for the first time.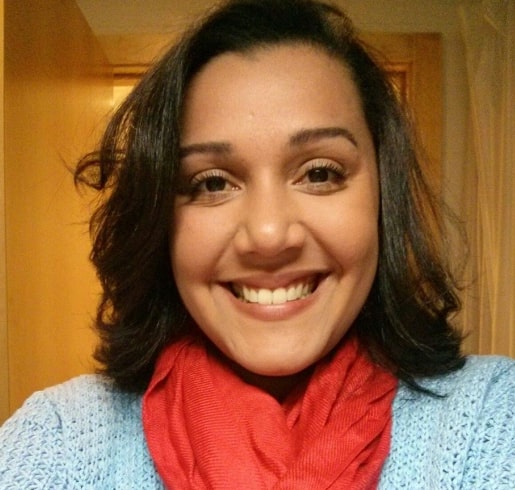 Kate is a health & lifestyle blogger who spends her entire day writing quality blogs. She is a passionate reader and loves to share quality content prevalent on the web with her friends and followers and keeping a keen eye on the latest trends and news in those industries.