Your sustainable lifestyle isn't something that stops at your front door. Businesses know they can reach more people and form better client relationships if they seek new ways to become eco-friendly. You want to spend money with companies that support the environment so you don't accidentally expand your carbon footprint. Sometimes that's easy, but what about when it comes to your dental hygiene?
Use these seven tips to find an eco friendly dentistry that tries to improve the earth every day through their work and their patients. Make a quick phone call to potential dentists and start conversations about these topics. You'll quickly discover which dentists support your environmental concerns and which don't prioritize the planet.
1. Inquire About Their Products
You may believe it's strange to call a dental office and ask which products they use. It's actually much more common than you might think. People might need a particular kind of toothpaste for their dental cleaning because they have sensitive gums. Others may want to skip products containing sugar for health reasons.
When you create a list of potential dental offices, call each one to inquire about their in-house products. Ask if they use all-natural oral care solutions or even give their patients that option. They might only stock synthetic chemical-based supplies in plastic packaging.
Talk with a representative about things like:
Toothpaste.
Mouthwash.
Flouride gel.
It's also in your best interest to ask about which disinfectants they use in the office between patients. Chemical-based cleaners wash pollution into local waterways, so eco-friendly alternatives will make a big difference in the office's environmental impact.
2. Ask About Partnerships
Smaller dental offices might not have budgets big enough to afford more expensive organic products and cleaners. Even if they don't have any of those on-site, they might partner with green businesses nearby.
Funding eco-conscious businesses still helps the environment. It partners two significant forces into one greater movement, either locally or nationally. When you spend money on a cleaning or dental treatment, some of that money will give back to programs like green banking initiatives or recycling programs.
You can also ask dental office management if they worked with a green construction company when they built the office. Green construction uses organic or sustainable materials and drafts designs with the planet in mind.
It's a long-term, passive way to minimize pollution from the start of their business and work toward an overall eco friendly dentistry practice.
3. Avoid Single-Use Plastics
Dental offices often use a multitude of single-use plastics. They're the plastic cup you spit in after gargling mouthwash and the plastic packaging housing dental tools. Even though these things are small, they add up quickly when you think about how many patients dentists see every day.
Management teams can make their dental practice greener by avoiding common single-use plastics like:
Patient bibs.
Rinse cups.
Giveaway bags.
They might also strategize how to use non-plastic gloves and give away environmentally friendly toys to young kids. If a potential office isn't concerned about addressing their plastic use, they're likely not the best place to go for sustainable services.
4. Look for Energy-Efficient Appliances
Dental offices use many appliances that should be energy-efficient. When you visit an office in-person or call them, ask if they use dimmer lights to conserve electricity during the brightest times of the day.
An office could have sensor-activated faucets in the bathrooms or low-flow faucets in exam rooms. Even water-saving toilets reduce water waste by 20% and make a small difference in conserving local resources.
5. Talk About Lighting
Every building needs indoor light, but anyone can mitigate their electricity usage by thinking critically about lighting resources. An eco-friendly dentist will pick LED bulbs because they save 80% of daily electricity usage even if the office rarely turns them off.
Management can also do electricity audits. Audits identify when a building uses the most energy and how. Instead of using general tips, it provides direct feedback about what their office can specifically change to lower their total electric input.
Monitoring their monthly usage and conducting regular audits creates a roadmap for how well they're doing and if they need to increase their eco-friendly efforts.
6. Discuss Their Electronics
Like most other businesses, dental offices rely on electronics every day. They check patients in on computers, view X-ray results on tablets and schedule your next appointment on laptops.
Wherever possible, dental offices should use LCD screens instead of cathode-ray tube (CRT) screens. LCD screens are more widely available because they produce less total heat than CRT screens. That means they use less power and won't overheat the office, saving the HVAC system from running more often than not.
Something as simple as using advanced power strips will prevent their electronics from consuming electricity when they're not in use. These are smart, budget-friendly ways any dental office can minimize their carbon footprint and should be ready to explain if you ask about it.
7. Review Their Patient Advice
When their patients prepare to leave after an appointment, what advice does a particular dental office give them? Do they offer advice on flossing methods or also recommend that patients use sustainable dental techniques at home?
Patients can always turn off the faucet while they brush their teeth or use non-plastic, recyclable brushes. Sometimes giving simple tips to patients is all people need to reduce their pollution at home. The right dental office will empower patients to continue improving the planet after leaving the office because saving the world is a fight that requires everyone's help.
List Your Concerns
Finding an eco-friendly dentistry is easy. List your concerns using tips like these and make a few phone calls. Take notes during each discussion to compare what each office does for the environment and you'll find an office that supports your sustainable lifestyle. 
Some Best Eco-Friendly Dental Products
Looking for a way to be more eco-friendly with your oral hygiene routine at home? There are plenty of products that can be bought in stores or online that can help with just that! Check out these 5 products that will take your oral hygiene to a more sustainable level. 
Choosing floss that is biodegradable can significantly reduce your environmental footprint. These kinds of floss come in both of the traditional styles as well. Biodegradable floss or floss sticks can easily be ordered online!
Additional Information:
Portable and reusable
Refillable floss holder
Flavored with mint
Made with natural candelilla wax
Bamboo toothbrushes are just as effective but more eco-friendly than the plastic ones regularly used by people. A bamboo toothbrush will last just as long, but when you go to replace it, you'll be creating less waste than before. 
Additional Information:
Family multipack of 4
100% BPA Free (super soft)
100% all-natural bamboo
Plastic-free toothpaste tablets are sold online and can typically be shipped anywhere in the United States. You can also make your own toothpaste at home. Before doing this though, you should always check with your dentist to make sure the ingredients are safe for your teeth.
Additional Information:
A NEW WAY TO BRUSH: Chew 1 antiplaque toothpaste tablet with front teeth, forming a soft pepperminty paste. Wet your toothbrush and do your thing.
Delicious natural peppermint flavor
Plastic free reusable tin
Naturally friendly products for adults and for kids
4. Homemade Mouth Rinses 
Ever get that burning sensation in your mouth after using mouthwash? That is due to ingredients such as alcohol. Instead of suffering through that feeling, you can easily make your own mouthwash using items found in your house. 
These ingredients can include: 
Coconut Oil
Sea Salt
Baking Soda
Distilled Water
5. Electric Alternatives
Instead of constantly having to throw out full products, it is more sustainable to purchase rechargeable electric products such as electric toothbrushes and electric water picks.
Now, you'll only have to buy the brush replacements instead of an entirely new toothbrush.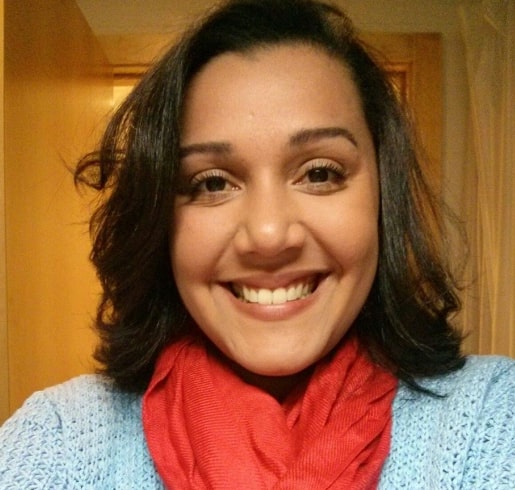 I am Kate, a dedicated health advocate. My purpose is to educate you regarding the most current wellness trends, offer science-backed insights to enhance your understanding, and present actionable tips to support you on your journey towards a healthier and happier life. Let us commence this wellness path together!