Chances are, if you've found yourself with a moderate to severe musculoskeletal injury or have had some form of orthopedic surgery, you may have been referred to an orthopedic physical therapist.
What makes orthopedic physical therapy different from just visiting your general physical therapist?
Read on to learn more about orthopedic physical therapy and the conditions it can help treat.
What is Orthopedic Physical Therapy?
Orthopedic physical therapy is typically offered as an outpatient service at hospitals, nursing homes, sports rehabilitation facilities, and integrative health clinics.
Orthopedic physical therapists take a whole picture approach to your care by addressing concerns involving bones, muscles, joints, connective tissue, etc.
They can assess, diagnose and treat your issue or condition using a variety of modalities and skills.
The focus for orthopedic physical therapists is often with conditions and issues pertaining to lost function, damage or injury, or surgical rehabilitation of the musculoskeletal system.
What Does Orthopedic Physical Therapy Treat?
Orthopedic physical therapy tends to focus on issues and conditions that affect function, limit mobility and quality of life, and issues that are caused by damage, injury or surgery.
These include a wide range of complaints that can be broken up into specific categories of care – general musculoskeletal complaints, post-operative rehab and acute and chronic injury care.
Musculoskeletal Conditions
Orthopedic physical therapy can help with a lot of common chronic and acute musculoskeletal conditions that impact overall function, mobility and quality of life, these include:
Stroke recovery
Plantar fasciitis
Scoliosis
Muscular Dystrophy
Parkinson's Disease
Chronic low back pain
Arthritis
Frozen Shoulder
Orthopedic physical therapists may also work with specific populations and thus focus more on the common needs of that group. These groups include athletes, geriatric care, pediatrics, cancer care and pelvic and women's health.
Post-operative Rehabilitation
If you have any sort of orthopedic surgery, it's likely you will be referred to an orthopedic physical therapy near you to aid in your recovery.
Those that undergo hip and knee replacements, rotator cuff repair, heart or cancer related surgeries, carpal tunnel surgery, etc will often work with an orthopedic physical therapy to help regain strength, mobility, range of motion and balance.
Acute and Chronic Injury Care
While many acute and chronic conditions are well managed by general physical therapy, if you are seeing a doctor or specialist it may be recommended that you try an orthopedic physical therapist when it comes to concerns such as:
Moderate to severe ankle sprains and strains
Meniscus tears or injuries
Herniated discs
Carpal tunnel syndrome (pre and post surgery)
Shin splints
Your orthopedic physical therapist can help you with range of motion, strengthening, management of pain and swelling, avoid further injury related to overcompensating movements, etc. 
What types of treatments does an Orthopedic Physical Therapist Use?
Orthopedic physical therapists are trained in a wide range of treatments and will often employ a combination of treatments to address your particular condition or concerns. These include:
Hydrotherapy & Heat/Cold
For those with certain joint or weight-bearing concerns as well as those with M.S. or M.D. Making use of water can be beneficial and aid in the patient's ability to perform certain exercises.
The gentle resistance provided by the water helps with strengthening while remaining low-impact. 
Hydrotherapy and heat/cold therapy go hand in hand as heated pools are often used to provide relief from joint pain and arthritis during treatment.
Outside of the pool, hot and cold packs can be used to treat pain and swelling and is an easy treatment for patients to use themselves at home. 
Exercise and Stretching
Just like general physical therapy, your orthopedic physical therapist will prescribe exercises and stretches that will help you gain strength, increase mobility and improve balance.
Exercises and stretches may also be given to you to perform at home.
Dry Needling
Dry needling may be used in some cases to target particularly stubborn areas of tension or pain. Dry needling is similar to acupuncture except it targets trigger points in muscles.
A thin acupuncture-like needle is inserted into the trigger point to help relax and release the point of tension.
Soft Tissue Therapy
A main treatment of physical therapists of all types is soft tissue manual therapy. Manual therapy focuses on breaking up adhesions and scar tissue and releasing tension through hands-on techniques.
KT Taping
KT or kinesiology tape is an adhesive stretchy fabric tape that is applied in particular configurations to help provide support, manage pain and inflammation and boost circulation.
Physical therapists will often use KT tape around knees, shoulders, and ankles but it can be used in most areas.
Laser Therapy
Low level light therapy (laser therapy) is a modality that uses a small doppler similar to an ultrasound wand to direct low level light at an area of concern to help reduce inflammation, boost healing and decrease pain.
Conclusion
All in all, an orthopedic physical therapist can be an invaluable member of your healthcare team when looking to recover from orthopedic surgery, injury, and chronic or acute musculoskeletal conditions.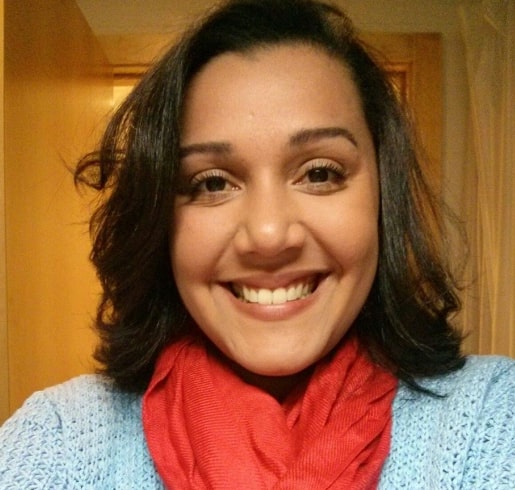 Kate is a health & lifestyle blogger who spends her entire day writing quality blogs. She is a passionate reader and loves to share quality content prevalent on the web with her friends and followers and keeping a keen eye on the latest trends and news in those industries.