What is Dementia?
Dementia is a very broad term. It accounts for many medical conditions and symptoms that affect brain functioning. Memory loss, declining problem-solving skills, and reduced language skills are common symptoms of dementia.
While memory loss isn't inherently linked to dementia, it is an early sign.
Causes and Effects of Dementia
Some causes of dementia will result in permanent changes that may worsen over time. These are known as 'progressive' and account for most of the known cases. The diseases that fall under the category of progressive dementia are the following:
Alzheimer's disease  – The most common cause of dementia. This is an inheritable condition. This condition is characterized by the plaques and tangles that exist in the patient's brain.
Vascular dementia – Characterized by damage done to vessels that supply the brain with blood.
Frontotemporal dementia – Characterized by the breaking down of nerve cells in the frontal and temporal lobes.
Lewy Body dementia – Characterized by balloon-like clumps of protein found in the brain.
Mixed dementia – a combination of the conditions listed above
This is not a complete list and there are many other conditions that can lead to dementia, whether considered progressive or not.
Each disease that falls under the category of dementia has its own symptoms. The various parts of the brain responsible for certain functions are affected uniquely by the conditions listed above. However, there are some common signs and symptoms to look out for.
Cognitive impairments
Noticeable memory loss
Struggles with communication and loss of vocabulary
Struggles with solving problems that the patient could undertake in the past
Struggles with undertaking complicated tasks that the patient was capable of doing in the past.
Reduced spatial awareness (such as getting lost in familiar areas when walking/driving)
Reduced coordination and motor skills. Including loss of balance/stability and frequent falling.
Exhibiting poor judgment and bad-decision making
Apparent confusion in situations that shouldn't cause it.
Behavioral, Psychological, mood changes
Irritability, mood swings, increased anxiety, and paranoia
Depression
Hallucinations
Noticeable personality changes
Restlessness
Feelings of resentment
All of these conditions have symptoms that exhibit strong shifts in behavior and limitations on the patient's abilities. If you have a loved one experiencing them it can be very difficult and stressful. Although, it will be most distressing to the patient.
 Roles change as partners or even children of dementia patients become caregivers. These shifts and the extra responsibility can feel quite overwhelming.
The member experiencing dementia will have all of the focus and attention on them. This can lead to other family members feeling neglected and at times even burdened. Each unique individual will react differently to the changes.
Some may become reclusive and avoid family interactions altogether. Some may experience a sense of closeness and a strengthened unity as a family. There are also many other ways family members may react and no one way is 'normal'.
How Can a Dementia Patient Be Cared for?
There are many ways to care for dementia patients but some options have proven more popular.
 There are 3 common options for most patients:
Residential care
Living at home with family members as caregivers.
Living at home with a professional caregiver.
Depending on their needs, the patient may prefer one option over the other. As a condition progresses professional help may become a necessity.
Residential Care
Forms of residential care include:
Retirement housing
Alzheimer's special care units (SCUs)
Continuing care retirement communities (CCRC)
These facilities will have many patients living together with varying degrees of care. Retirement housing may be beneficial for the mature that feel lonely and have limited independence. However, the care they receive may not be around the clock.
Nursing homes will have staff with higher qualifications. Patients are monitored and cared for 24 hours a day with some advanced software like Assisted Living Software. Specific medical care is administered as well as stimulating social activities. People looking for a suitable nursing home or assisted living facilities in Orlando, Florida can look up nearby facilities and read reviews online. Nursing Home Database provides information on over 15000 nursing homes across the United States. With many details about each facility available, people can make a more informed and timely decision.
These communities are regulated by the federal government. This accountability can help protect some of the most vulnerable members of society.
 Since Alzheimer's is the most prevalent condition, there are Alzheimer-specific units within other care facilities. Often a community of these patients will be placed together on a separate floor or building.
Continuing care retirement communities offer many levels of care within one facility. Patients will range from independent to completely reliant on external care. This option is great for patients with progressive conditions.
No matter what the extent of your loved one's illness is, always discuss with them which form of care they prefer.
Residential care may not suit everyone and can cause more distress than other options. Take a look at the common pros and cons related to this form of care.
 Pros of Residential Care
Medical care is available 24/7 with some options
Nutritional and niche medical needs are catered for
The caregivers are medically qualified staff
Couples can live together in some facilities
Social activities, trips, entertainment, and stimulation are usually organized for the patrons
They are safe and often regulated by the federal government
Cons of Residential Care
Usually very expensive
Patrons may mourn their loss of independence. Patrons may feel constantly uncomfortable in a residential-care environment
Due to distance, it may become unfeasible for the family to visit often. This can make the family member feel abandoned
Limited visiting hours.
Home Care
Home care is also commonly referred to as assisted living. This allows patients to live in their own homes while being assisted by professional caregivers like those from right at home.
There may be a range of services available, depending on the home carer. These include meal preparation, supplement provision, organizing medication, and even 24-hour live-in care.
This type of care is not regulated by the federal government. Since this is the case it is exceptionally important to check the professional license of the caretaker you choose to employ.
 This will prevent any fraudulent behavior from taking place. Scams involving people posing as caretakers are not uncommon.
Additionally, it will help you know what qualifications the caregiver has. Make sure they are skilled specifically in giving aid to patients with dementia. 
Pros of Home Care
Patients can live in their own homes.
A dedicated caregiver can get to know the specific needs of a patient.
A feeling of safety, comfort, and trust can develop between patient and caregiver.
Caregivers can be "live-in" to provide round-the-clock care.
No visitation hours or limitation on visitor numbers.
The patient can maintain most of their lifestyle and social activities without any additional restrictions.
Cons of Home Care
Unregulated by the federal government
There is a proliferation of scams associated with this industry
The caregivers in question may not be qualified to aid dementia patients
Being Cared for by Family
 This is an option for patients in the early stages of progressive dementia. Some family members may be qualified health practitioners who can help their loved ones well. Others may have to learn as issues present themselves.
Sometimes this option can be at the risk of the caregiver's health and well-being. If that is the case, the caregiver in question may become irritable and impatient with their affected family member.
Just remember that every situation is unique. The main priority is always that the family member receives the quality care they need.
Pros of Family Care
The affected family member may feel supported and comfortable.
The care may be more affordable.
Family members administering the care have total control over the safety of their loved ones.
Cons of Family Care
The caregivers may not have any qualifications needed to correctly administer care.
Family members may feel a lot of strain and experience impatience and irritability.
As the condition progresses, professional care will become necessary.
Conclusion
With the many care options available it's important to remember the main priority. That is the health and well-being of the individual with dementia. It's just as important to choose the right care option as it is caring for the affected patient. 
Remember to always consider the patient's opinions. Listen to their feedback, as well as their preferences. Their quality of life need not be greatly sacrificed. With the right resources, they can still live happy and fulfilled lives.
Contributed By InfoTracer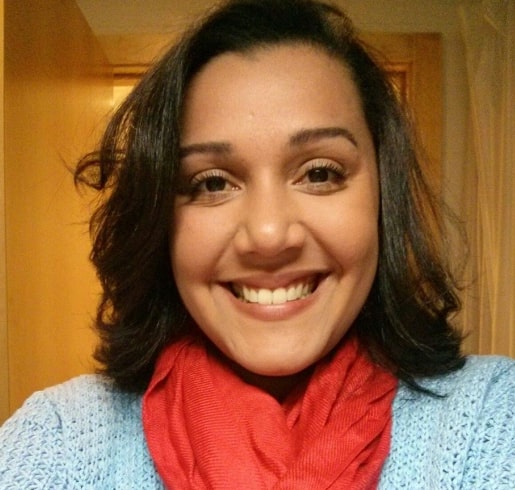 Kate is a health & lifestyle blogger who spends her entire day writing quality blogs. She is a passionate reader and loves to share quality content prevalent on the web with her friends and followers and keeping a keen eye on the latest trends and news in those industries.