Are you confused about choosing the best nail shape for your fingers?
The best nail colors and nail shapes will make your nails look amazing. When you choose the best shape for your nails, your hands and fingers will look even more awesome. If you are finding the best way, then you are in the right place. In this article, you will read about different nail shapes.
Here are the 7 best nail shapes for your fingers:
Round Nails Shape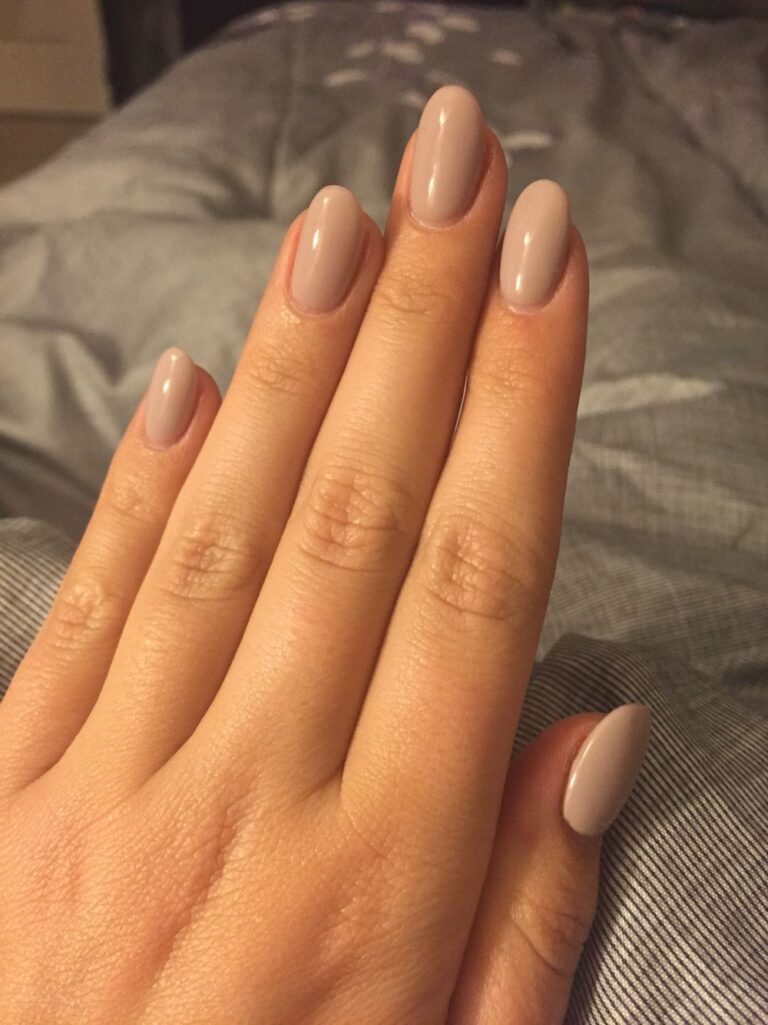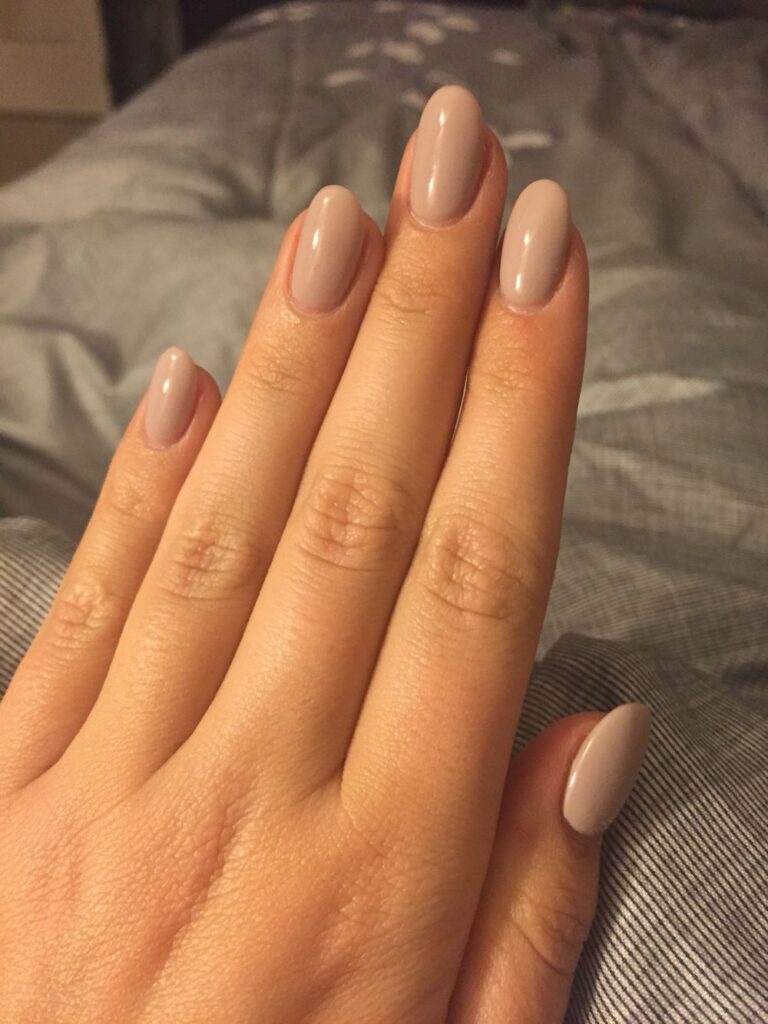 This nail shape is best for short or chubby fingers. It is the natural shape of your fingertips. Rounding your nails will show them longer. It is the best choice for those who don't have much credit to pay for a salon-polished nails. It is effortless to do and manage also if you are polishing your nails for the first time.
Almond Nails Shape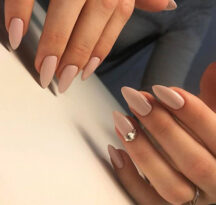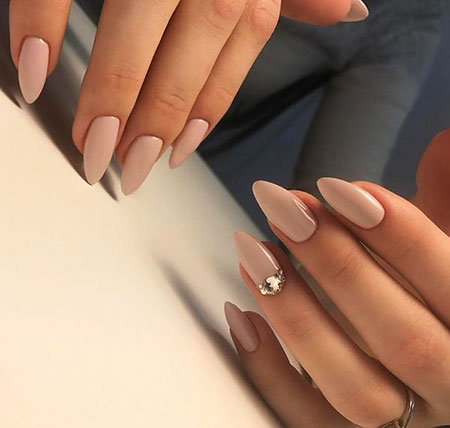 Nails with thinner sides and rounded tips are called "almond-shaped nails". This modern and beautiful nail shape looks good with long nails and is also excellent for thin nail beds. If you have short fingers, you can choose an almond shape because this shape makes your fingers look longer.
Oval Nails Shape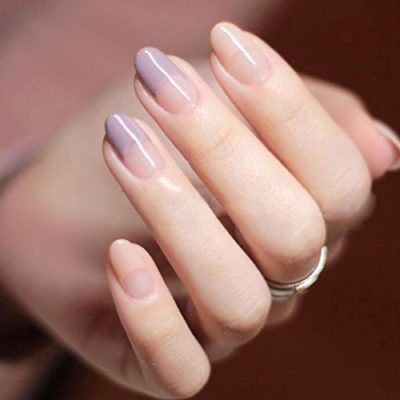 These are the egg-shaped nails that are the right choice for short and wide nail beds. This shape is perfect for small hands with long nails. This is the same as the almond-shaped nails but with a thinner and rounder tip. Oval nails usually look amazing on everyone, but be sure you're not a nail-biter because this shape requires long nails.
Square Nails Shape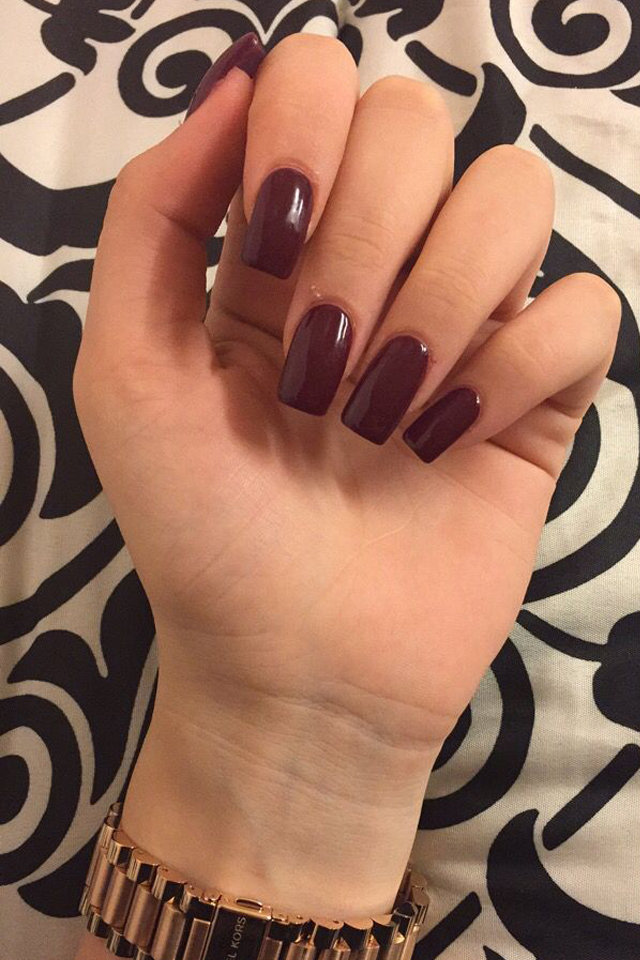 This is a flat tip with a square edge nail shape. This is ideal for the perfect French manicure. Square nails will have short, straight sides and are the most powerful nails to work with. They're also best for slim hands and long fingers because their shape helps them look a little wider, neater, and stylish.
Stiletto Nails Shape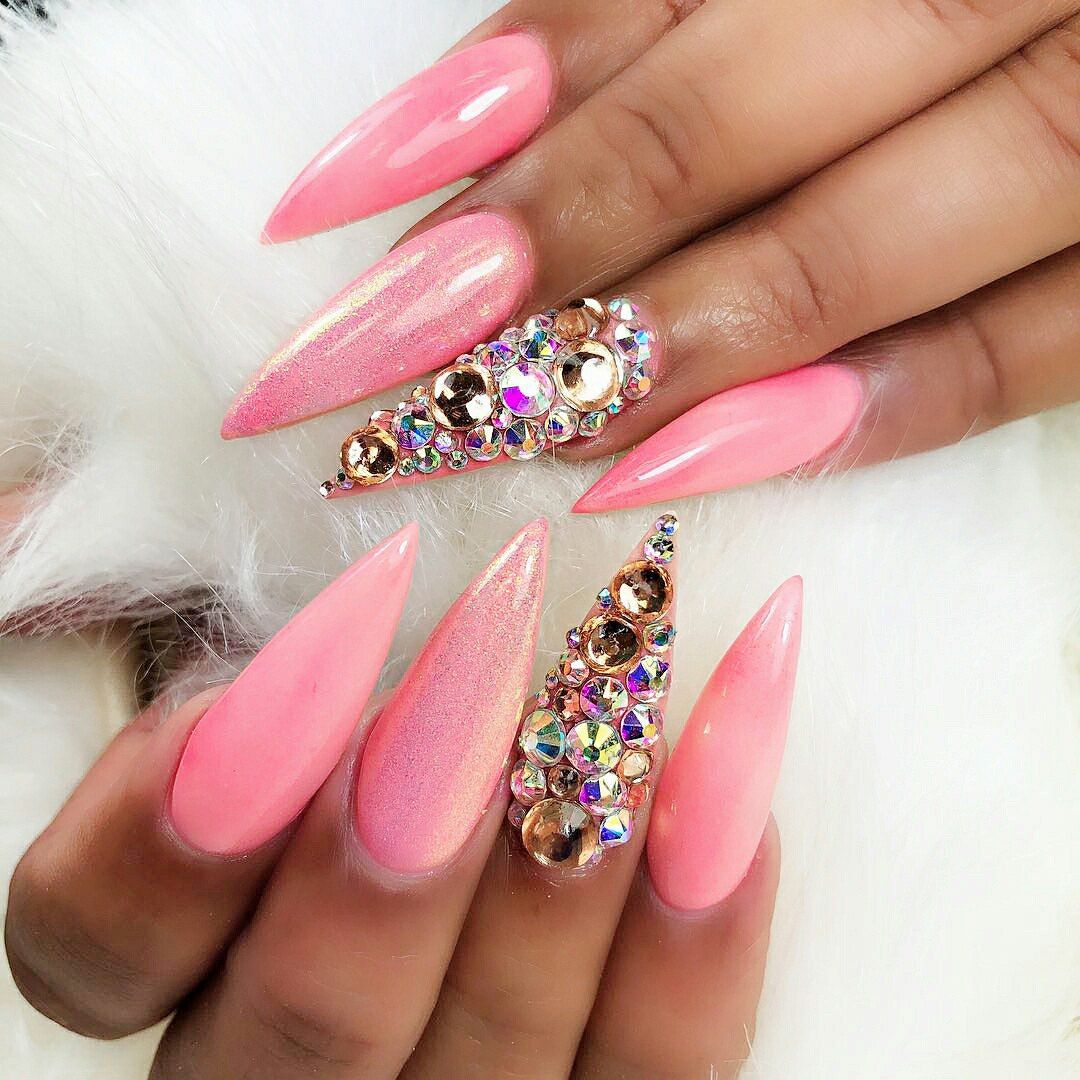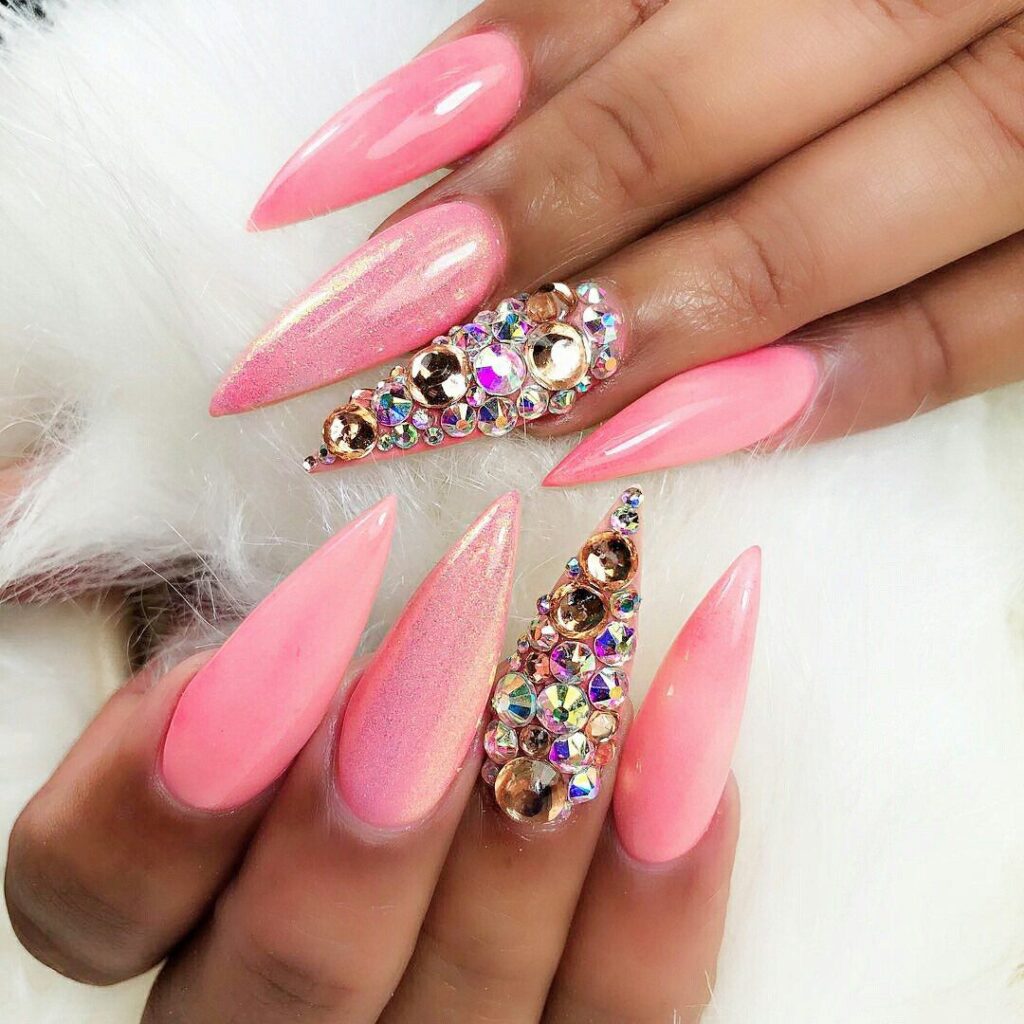 This is a shape with sharp and long tips. This is perfect for short fingers. This shape will lengthen your hands by moving the eye to the long sharp tip and making them look beautiful.
Squoval Nails Shape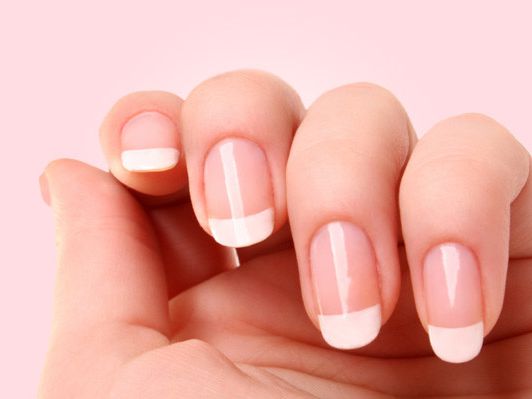 This shape is also the same as a square-shaped nail, like a square tip, but with a bit rounded sides. The rounded sides of nails in this shape are not too round or sharp. Alternatively, it is a shape that is best for everyone. It's also effortless to maintain and doesn't require any nail length.
Coffin/Ballerina Nails Shape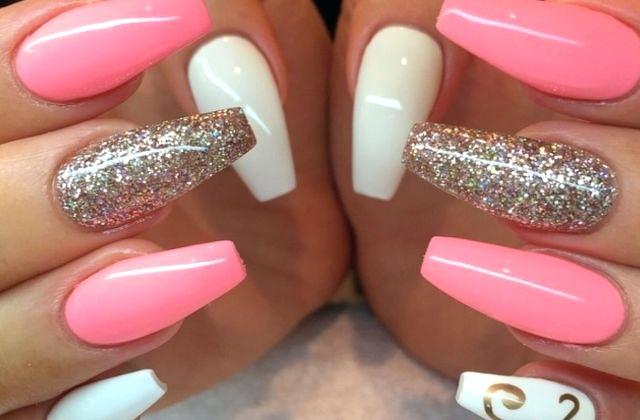 This form is tapered on the sides to resemble a coffin or a ballerina's pointe shoe. Coffin and ballerina nails are thinner than square nails with a squared-off tip.
Lippman says. This shape works nicely for individuals with long, strong nails and thin fingers. To make this shape, the free edge must be squared off. Best for people with slim fingers and strong nails.
What are the Best nail shapes for fat fingers?
The width of your finger and the thickness and length of your nails determine the shape of your nails. So, here are some of the most common shapes for nails on fat fingers: round, almond, oval, and coffin.
What are the best nail shapes for small hands?
Round, oval, and almond are the best nail shapes for people with small hands. It helps to have nails that grow quickly and are easy to care for. It also makes filing and shaping them easier.
What are the best nail shapes for short nails?
Short nails can look good with a number of different nail shapes. Oval are some of the best shapes to choose from. These shapes can make your nails look longer and can also look great. Try out different shapes until you find the one you like best.
In The End
I hope you enjoy reading this article also thanks for ending with us. Here you read about the best nail shapes for your fingers. Kindly share this info with other girls and never leave the page before sharing your views with us so comment below.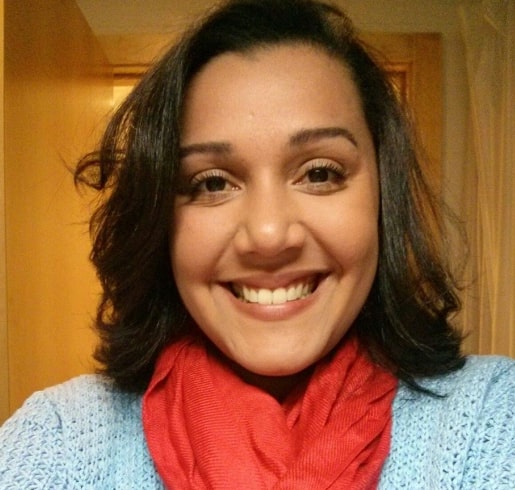 Kate is a health & lifestyle blogger who spends her entire day writing quality blogs. She is a passionate reader and loves to share quality content prevalent on the web with her friends and followers and keeping a keen eye on the latest trends and news in those industries.