The internet is breaking with the topic of SNS nails. They are also known as dip manicures and recently they have become highly popular.
You'll probably find the service in different salons or you can try it at home.
However, before trying such a trendy fashion you must have learned about the SNS nails pros and cons.
If you are interested then you're at the right place. Today, I am here to break down the topic of SNS nails pros and SNS nails cons.
Did You Know About SNS Nails?
Signature Nail Systems is the full form of SNS. It is a type of powder-dipping system where powder and gel-like substances are used.
Here, a professional applies polish to the nails and then waits for the time to get it dry before applying a coat of resin to the nail.
After this process, they dip the nails in colorful powders.
Then they keep repeating the same system to make your nails look amazing. This is a healthier system since the process doesn't take a big time.
However, some people think it is the same process of manicuring but they are completely different. 
SNS nails pros and cons
This is the time we are going to explain today's main topic. So, let's dig in.
SNS nails Pros
There are some remarkable benefits of SNS nails as well as the process is simple. Here are some pros of SNS nails.
Comfort
Compared to acrylic nails manicure, SNS nails operations left less power onto nails. As a result, you won't get the weird feeling of having notable, thinner, and embarrassing nails.
Odor-Free
The powder used in the SNS system is free of odor. So, no matter if you are in-home or in a salon, there will be no disturbance of odor. Moreover, Odor-Free products are considered safer for nails.
No UV
UV exposure always leaves a harmful effect on your skin. The gel and acrylic manicure uses UV exposure. But luckily, the SNS nails operation doesn't require any UV exposure. So, if this issue is making you worried then go for SNS nails.
Vibrant
Did you know – dip powder colors are a lot more lively compared to acrylic nails and convention gel. Plus, the grains of the powder are pretty gorgeous.
Less Time Consumption
If you are a busy person, don't have much time to care for fashion then SNS nails will be a better option for you because it takes a shorter time than conventional acrylic.
SNS Nails Cons
Whether it's SNS nail, polygel nail kit, or conventional acrylic, all of them come with some benefits and drawbacks. The CNS nails also do have some drawbacks. In this segment, you're going to learn about SNS nails cons.
Bonding Agents
Though the advertisements show SNS nails are more natural and more straightforward, the coating or bonding Agents used in the operation are rich in Krazy Glue and other comparable agents. So, you can't call it fully organic. 
Remove Process is Time-Consuming
One of the biggest problems you may face is while removing the SNS nails. It is a lengthy process compared to other manicuring processes.
Expensive
SNS nails are competitively more expensive than other products. 
Why do My SNS Nails Keep Cracking?
SNS nails colors cracking is one of the most common issues at present. If it is happening with you there can be a few reasons. Let's explore with us.
Using too many dip coats can be a reason for cracking the SNS nail designs and colors.
Maybe you're skipping activators unknowingly and that can be a reason.
Never over-buff your dip powder and don't be rough.
Are you using low-quality dip liquids? They are unhealthy and a reason for cracking.
Frequently Asked Questions
Do SNS nails ruin your nails?
No, SNS does ruin your nails instead they include nutrients inside the powder which helps straighten the natural bed. Besides, there is no use of UV light.
Is it bad to constantly have SNS nails?
Generally, it doesn't affect your nail but according to some experts, the bonding liquid applied can affect your nail badly. So, better purchase the authentic and certified product.
How often should you get SNS nails redone?
It depends on the regrowth of your nail beds. But normally people replace it every 3 weeks.  
The Verdict
The main purpose of this article is to make you familiar with SNS nails pros and cons. I have already explained every fact.
However, if you take a look at the benefits and drawbacks, you must understand SNS are competitively more beneficial compared to its drawbacks.
Aside from that, we have also discussed some common FAQs. So reading the article, I hope you can easily consider whether you should go for SNS nails or not.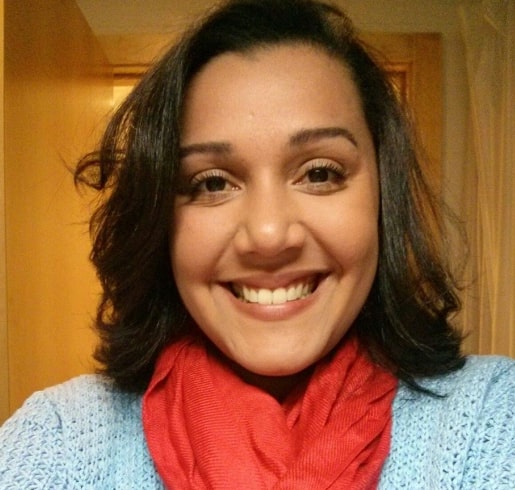 Kate is a health & lifestyle blogger who spends her entire day writing quality blogs. She is a passionate reader and loves to share quality content prevalent on the web with her friends and followers and keeping a keen eye on the latest trends and news in those industries.