Skincare should factor in every person's self-care regimen. If you exercise regularly and eat healthily, it only follows that you should also take good care of your skin. After all, it's the body's most exposed and largest organ. An average adult carries 8 pounds (3.6 kilograms) of it.
The skin is one of the first things noticed about a person. Want to make an excellent first impression? Have glowing skin. Exude a winning personality to boot, and all bases are covered.
But on top of aesthetics, the skin also serves an array of vital bodily functions. It prevents water loss, receives sensory information, and regulates body temperature, to name a few. Yes, skin must be pampered and protected at all costs.
Unfortunately, some men shy away from skincare. They think either it's a woman's concern or it's too complicated. However, that is not the case. Men are not exempt from skin deterioration. And the best skin care routine for men can be as easy as they come.
1. Facial Cleanser
There are various skin types. The first order of business for the best skin care routine for men is knowing what kind of skin you have.
Normal – Skin does not get dry or irritated quickly. It's oil-free; hence breakouts are not an issue.
Oily – Skin looks shiny, with oily patches. Frequent buildup and breakouts occur.
Dry/Sensitive – Skin feels dry and tight. Frequent irritations happen.
Combination – Imagine a vertical line from the forehead to the tip of the nose and a horizontal line across the forehead. That's the T zone. It's where oiliness appears for this type of skin, with the rest of the face being dry and tight. 
Aging – Age spots, wrinkles, and other signs of wear and tear are the primary concerns.
Be mindful of the ingredients in a facial cleanser. Purchase one that's based on skin type. For example, it's best for those with sensitive skin to avoid cleansers with sodium lauryl sulfates and alcohol, among others. Those ingredients quickly dry and irritate the skin.
Wash the face twice a day: in the morning after waking up and before going to bed. Use warm water first. That opens the pores for maximum absorption of cleanser ingredients. Then, apply facial cleanser. Rinse with cool water. Gently rub the face in circles. Once done, pat, not rub, the face dry with a clean towel. 
2. Shaving Cream
Choose a shaving cream that is rich, thick, and with a moisturizing capacity. Otherwise, the skin might get dry and irritated. 
When to shave in skin care routine
Ideally, shaving comes after a facial scrub. What scrubbing the face does is unclog pores and loosen hairs. That reduces the risk of buildup and ingrown hair post-shaving. Also, the razor will glide more seamlessly through the shaving area, leaving little to zero spots untouched.
There are two ways to shave: with and against the grain. The best approach is a combination of both. Start by going with the grain, as it eliminates the risk of clogging and irritation. Wrap up by shaving against the grain for a close shave. 
3. Aftershave
The skin needs soothing after shaving. Rinse with cold water, or apply a cold towel to the face the way barbers do. That closes the pores, so clogging does not become a problem. 
Moisturize with an aftershave lotion or a post-shave balm. The most apparent difference between the two is how the latter is gentler on the skin. Usually, there's no stinging with a post-shave cream. Choose products that do not contain oil. Avoid those with alcohol content as well. That is most crucial for those with dry and sensitive skin. 
Pat the aftershave lotion or balm on the face. Rubbing strains the skin, worsening the onset of wrinkles and fine lines. 
Lastly, mind the smell. Aftershave products have different scents. When shopping for one, make sure the smell's pleasant but not overpowering.
Skin type determines the appropriate exfoliating or scrubbing routine. Men with dry and sensitive skin could do with less frequent exfoliation. Meanwhile, guys with oily skin could benefit from a more frequent scrubbing. The magic number is between one and three times a week.
4. Exfoliant
Exfoliating removes skin buildup such as dead skin cells. That leads to the healthier skin beneath coming to the surface. Scrubbing improves complexion, too.
Use an exfoliant the same way as a facial wash. First, wash the face with warm water. Apply a small amount of the scrub on critical areas such as the forehead, tip of the nose, neck, and cheekbones. Gently rub in circles. End the routine with a rinse of cold water. 
5. Toner
The skin can adjust its pH balance naturally, which is also what a toner does. This routine is something a guy with normal skin may skip. 
However, for those with oily skin, applying toner is vital. It removes oil buildup and other skin impurities, which, in turn, reduces acne breakout. Using toner also makes the skin look clearer and less shiny. 
Toners typically come in two forms. Liquid products are used with cotton balls. Gel toners can be applied directly; therefore, they're more convenient to use.
Avoid toners with menthol or alcohol. Consider those with witch hazel extract. These types are said to reduce the risk of inflammation and irritation. 
6. Essence
Korean skincare treatment is not complete without the application of essences. This is most recommended for guys who are ready to take their self-care regimen to the level of a male model skin care routine. 
Notice the glass skin of Korean pop stars. That's attainable with the suitable essences. These products come in thin gels or watery lotions. They are more potent, packed with concentrated ingredients that strengthen and hydrate the skin. Some of the usual suspects include glycerin, hydraulic acid, and other natural extracts. 
A small amount of these essences applied in the morning and at night will do wonders on anyone's face. Make sure to gently pat, not rub, the product onto the skin.
7. Serum
Korean men's skincare takes it further with serums. To those with no qualms about trying new things, this is worth exploring. Serums have the highest concentration of skin-nourishing and strengthening ingredients found in skincare products. 
With serums, men can get personalized treatment. Those concerned with wrinkles have peptide complexes at their disposal. Those with big pores can opt for niacinamide. As to those with dull-looking skin, Vitamin C-infused serums are their best bets. 
Serums are applied the same way as essences: twice a day, in the morning and nighttime. Make sure not to overdo it.
8. Eye Cream
Aging manifests most obviously around the eyes via small wrinkles and fine lines, making eye creams handy. Make those windows to the soul as sparkly and inviting as possible. 
Apply eye cream twice a day—in the morning after moisturizing the face and at night after applying anti-aging or night cream. Consistently following this routine will reduce the eye's puffiness and dark circles.
Eye creams are rich in peptides that strengthen the skin. They improve elasticity, thus reducing those fine folds that typically surround the eyes. Pick an eye cream with concentrated ingredients for best results. 
9. Moisturizer
Men who are too busy or those who cannot be bothered with skincare should, at the very least, consistently apply moisturizer. The face loses moisture throughout the day. Dryness of skin fast tracks the signs of aging. 
Moisturizers come in a variety of consistencies. There's gel, oil, cream, and lotion. Pick whatever's most convenient.
Apply twice a day, in the morning and at night. Moisturizers keep the skin hydrated, so it looks plump, smooth, and healthy.
10. SPF/Sunscreen
One of the major causes of skin damage is prolonged exposure to the sun. Those wrinkles and dark spots and fine lines, there are those UV rays to blame.
Applying sunscreen consistently not only prevents aging but also protects against the risk of skin cancer. It's shooting two birds with one stone, and that stone's everywhere. There's a variety of choices. Choose those with an SPF of at least 30.
Reapply sunscreen throughout the day. Ideally, sunscreen application covers all exposed skin areas.
Grow and Glow
Men like to grow muscles. They won't mind spending hours in the gym to define those abs and biceps. It's high time to glow the skin too. And it does not have to take too much time either.
Follow the routines mentioned in this list, and soon enough, any skin will turn gush-worthy. Great skin will go well with Apollo's belt. Just make sure there's a deft understanding of skin care terms and ingredients to get the best results from your regimen. 
Take the best skin care routine for men to the next level by doing it alongside regular exercise, proper sleep, and a healthy diet. Take supplements if necessary. A dose of Vitamin E daily will vastly improve skin health, on top of strengthening immunity.
Following a skincare routine is not all about vanity. It's more about honoring one's body, which is irreplaceable, therefore deserving of keen attention. Grow into the best person possible.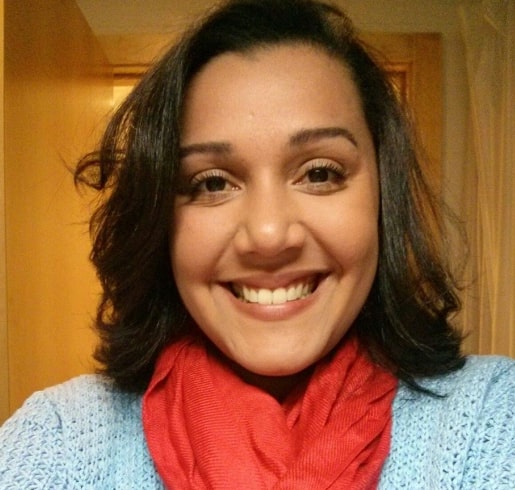 I am Kate, a dedicated health advocate. My purpose is to educate you regarding the most current wellness trends, offer science-backed insights to enhance your understanding, and present actionable tips to support you on your journey towards a healthier and happier life. Let us commence this wellness path together!