You see it everywhere, you read about it, hear about it, so it's only natural to ask yourself "Is skincare really important?" Truth be told, your skin is your body's first line of defence against invading pathogens and the elements which means it takes on a lot of wear and tear over time.
So having a proper skincare routine is indeed important if you want to keep it in top condition for many years down the line. 
Okay, but does it really have to be so complicated? Absolutely not! Even the simplest skincare routine goes a long way if you have the right products by your side. And the French ladies sure are living proof of this! 
The golden skincare rule "less is more", has long been a staple in the beauty regimen of French women. Globally regarded as symbols of natural, ageless beauty, it seems like the French women have this skincare madness all figured out.
They don't get carried away by the hype of new "miraculous" products, neither do they follow super complicated 20 step skincare routines. 
So what's their secret? Do you need to set out on a quest to France to reveal it? Of course not! And you have Mr Olivier Baussan to thank for this.
This kind sir poured the traditional beauty secrets from the heart of France into a palette of skin-loving products that go by the name L'Occitane en Provence. 
How L'Occitane Came to Be 
It all started way back in 1976 when Mr Baussan decided to create a company that celebrates and preserves the beauty traditions of his native Provence. This core value is cleverly hidden in the name L'Occitane which translates to "the woman from Occitania".
When Baussan was 23, he started experimenting with creating cosmetics from the native flora found in Provence. Some of his earliest products were pure essential oils and vegetable-based soaps which he sold locally on open-air markets. 
Fast forward today, the L'occitane skincare palette includes multi-award-winning cleansers, moisturisers, treatments and serums sold in over 90 countries.
You can find Loccitane products in more than 3000 retail locations and you can also shop Loccitane skincare online and have a piece of Provence beauty delivered to your doorstep anywhere in Australia. But before doing so, let's see what makes this cosmetic label so special. 
An Unbreakable Commitment to Tradition, Nature & Ethical Sourcing
Instead of changing something that works, L'Occitane built its line of cosmetics upon traditional methods of sourcing and extracting nature's finest ingredients.
By combining the traditional know-how with years of advanced scientific research, L'Occitane set new standards in the cosmetics industry, exceeding customer expectations every step of the way. 
All this talk about nature, you're probably wondering whether L'Occitane is all-natural. Truth be told, some of their products are indeed 100% natural or contain over 90% natural ingredients, but some products may contain traces of synthetic molecules when there's no reliable and safe natural alternative.
However, you should know that L'Occitane uses synthetic ingredients in very low doses and their toxicological risks have been fully investigated.
Now, why does this matter you ask? Because some cosmetics nowadays can be classified as industrial chemicals filled with toxins that can harm not only your skin but your overall health as well.
But when it comes to L'Occitane skin care products, you can rest assured that no harmful toxins will ever come near your pores.
It's also worth mentioning that when you buy L'occitane, you get to feel good about yourself, the environment and all its inhabitants and attain all the benefits of ethical skincare. 
But enough chit-chat about L'Occitane as a brand, let's have a look at what these products can actually do for you.  
Building a Skincare Routine like a True Woman of Occitania 
There isn't a universal recipe for beauty, what works for others may not be so beneficial to you, so the first step in building your skincare routine is to determine your skin type.
Don't worry, even if you have the most sensitive or the driest skin ever, L'Occitane extensive line of products has got you covered. 
The next thing you should do if you want to pamper yourself like a true French woman is to declutter your cosmetic shelf and make some room for quality skincare products that work.
Why waste your time on a 12 step beauty regimen when you can be done in half the time while looking better than ever, right? With that being said, it's time to review some of the essentials Loccitane skincare products. 
Refreshing Cleansers to Keep Your Skin Glowing
According to skincare experts, every beauty routine should start with cleansing. However, they also stress out that using the wrong cleanser can be a recipe for disaster.
To avoid making your skin look dull and lusterless, you should use a natural cleanser that'll gently remove all the dirt and debris while keeping healthy natural oils intact. 
That said, a great product to try is L'Occitane's best-seller, the Aqua Réotier Gel Cleanser.
This gentle face cleanser will lift away impurities without leaving your skin dry and lifeless. Instead, it'll leave your skin glowing and feeling clean, soft and supple.
The reason behind this gel's effectiveness is the high calcium content which enhances your skin's hydration barrier to lock moisture in.
If you want an even gentler cleanser that won't only lift away impurities, but it'll also lift away the first signs of aging, you should get the Immortelle Brightening Foaming Cleanser.
This non-drying soap-free formula transforms into a rich foam that removes all impurities and leaves the skin looking fresh and radiant.
Moreover, it's enriched with organic Immortelle essential oil which has strong anti-aging properties. 
Highly-Effective Serums to Reinvigorate Your Complexion
Once your skin is clean, your pores are ready to soak in the amazing benefits of L'Occitane's serums and oils. If you want to give your skin a powerful hydration boost, you should try the Aqua Reotier Moisture Essence.
This thirst-quenching gel will instantly refresh your skin thanks to its high Reotier water and hyaluronic acid content. 
Of course, one can't talk about skin serums without mentioning the Immortelle Overnight Reset serum. If you want to wake up to radiant skin and a nourished complexion, you should include this revitalizing product in your evening skincare routine.
In addition to the Immortelle essential oil, this serum is enriched with Marjoram extract which boosts radiance and prevents premature signs of aging. 
Rich Moisturisers for Luxuriously Soft Skin
The last but certainly not least step in your skincare routine is moisturizing. This step is very important to help your skin maintain a healthy complexion, prevent acne breakouts, facial wrinkles and other skin problems.
If you want to treat your skin to a real pampering experience, you shouldn't look further than the Shea Ultra Rich Comforting Cream. Rich in vitamins and antioxidants, this luxurious moisturizer will single-handedly elevate your whole skincare routine.
If you need a lighter non-oily alternative, then you should try the Aqua Reotier Ultra Thirst-Quenching Gel. This formula won't only recharge your skin with water, but it'll also improve its natural moisture thanks to the combination of Réotier water and hyaluronic acid.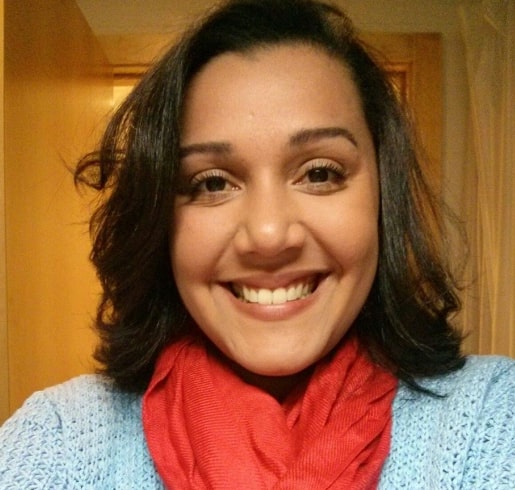 I am Kate, a dedicated health advocate. My purpose is to educate you regarding the most current wellness trends, offer science-backed insights to enhance your understanding, and present actionable tips to support you on your journey towards a healthier and happier life. Let us commence this wellness path together!