What Is the Best Vegan Face Moisturizer?
The fight for animal rights has been at its peak for a few years now. With veganism becoming much more than just a trend, new ways of doing our part to protect animals are emerging.
One of the most prominent ones is the use of vegan cosmetic products. To that end, we have decided to find out what the best vegan face moisturizer is. 
Below, we will present you with the ten best vegan face moisturizers on the market. Yours is to read on and choose the one you like best.
If you have oily skin that's prone to acne, this moisturizer is a perfect choice. It is loaded with 100% natural ingredients that aim to soothe and hydrate your skin without making it greasy. It is also quite affordable and completely GMO and cruelty-free. 
The BWC Skin Renewal moisturizer is excellent for exfoliating, as it removes dead skin cells seamlessly. It also does a great job at evening your skin tone, fading any acne marks, and brightening your complexion. This formula contains sunflower, coconut, and kukui oils and is suitable for all skin types. 
An affordable and effective choice, this cream is perfect for normal and dry skin types. It contains the calming Gotu Kola extract, which soothes the skin and gives it all the necessary nutrients. 
You can use the Acure Day Cream all year round because it uses natural ingredients that won't make your skin oily, no matter the temperature outside. It also works well in combination with makeup and won't cause irritation. 
This moisturizer uses real flower power in the form of argan oil and acai to enhance collagen production in your skin. It contains n parabens, synthetic colors, or harmful chemicals — it is fully natural. It feels pretty light, freshens up your skin, and is excellent under makeup.
Using a gentle and hydrating formula, this brand has created a moisturizer suitable for all skin types — from dry to irritable. The cream contains yeast-derived beta-glucan, a substance that supports and enhances your skin's natural moisture system. It melts into the skin perfectly and makes it glowy all day long.
This cream is, according to many, the best vegan face moisturizer out there. It is oil free and lightweight on your skin, so it won't make it overly greasy and unnatural. It also contains ginseng, which will brighten up your complexion and give your skin a healthy glow. Suitable for all skin types, this moisturizer will nourish your skin and let it breathe. 
This vegan moisturizer is gluten and paraben-free. It is based on glycerin, so it will nourish your skin and give it a healthy glow. You can use this moisturizer on every skin type, as it is both soothing and hydrating. Its smell is also divine: it combines white citrus with different flowers and the smell of fresh rain.
This vegan facial moisturizer with SPF 30 sunscreen both hydrates and protects your skin. It is free of any parabens and rich in antioxidants, so it soothes your skin and makes it smooth to the touch. It has a beautiful rosy smell, and it does a great job at evening your complexion. 
The Pacifica Beauty vegan moisturizer is loaded with antioxidants, peptides, and flower stem cells. All of these ingredients are great for dry skin types as they promote healing and enhance natural skin moisture. Apart from being great for skin dryness, it can also help heal damaged skin, especially due to eczema. 
The Alba Botanica face cream is one of the most affordable vegan moisturizers on our list. It is perfect for oily skin because it uses green tea and aloe vera. These ingredients hydrate your skin without making it oily. Small amounts of the cream go a long way, so you won't have to reapply it repeatedly. It absorbs quickly and mixes great with makeup. 
To Conclude
We hope that our list helps you find the best vegan face moisturizer for you. If none of our picks suit you, try doing even more research. The best option might be lurking just a few clicks away. 
Frequently Asked Questions
What Is the Best Nighttime Face Moisturizer?
The OLEHENRIKSEN Goodnight Glow Cream. It is excellent for all skin types, and it contains 100% natural ingredients. This cream will even out your complexion and make your skin smooth and firm if you put it on every night. 
Which Moisturizer Is Best for Daily Use?
Any of our ten picks above can work as a daily cream. Just make sure you choose one that is suitable for your skin type and preferences, and you'll be good to go.  
Is Vaseline a Good Moisturizer?
Generally speaking, vaseline is good for hydrating extremely dry skin. That is why people often use it to moisturize the skin on their elbows and knees. However, it is not the best solution for your face, as the skin is much more sensitive and needs additional ingredients and nutrients. 
Contribute By B Clinic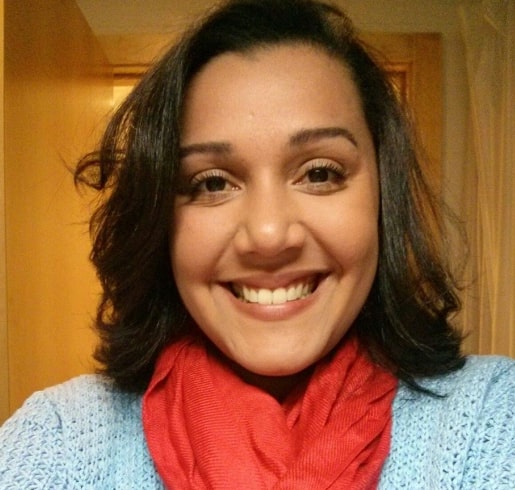 I am Kate, a dedicated health advocate. My purpose is to educate you regarding the most current wellness trends, offer science-backed insights to enhance your understanding, and present actionable tips to support you on your journey towards a healthier and happier life. Let us commence this wellness path together!