Korean beauty, or K-beauty, has been in trend for years and is showing no sign of going away anytime soon. The newest hype within this trend is "glass skin", or a complexion so smooth that no visible pores can be discerned.
You may be wondering if it's possible to achieve glass skin naturally and without using makeup to cover up any imperfections. With a dedicated skincare routine and the right products, the answer is yes.
What is Glass Skin?
Glass skin is also known as "clear skin", "luminous skin" and "bouncy skin". If you have ever examined a baby's skin up close, you may have noticed that it's almost translucent.
This is the concept of "glass skin", skin that is well-hydrated and smooth and at its healthiest in every aspect. The term was popularized in part due to Alice Yoon, the founder of Peach & Lily and a K-beauty expert in the United States.
Attaining glass skin is not something that can be done overnight, even if you are lucky enough to be blessed with naturally smooth skin. It's a process that involves following a strict daily regimen, using the right products and maintaining a healthy diet amongst other things.
Glass Skin Vs. Oily Skin
Although well-hydrated skin is the goal when it comes to Korean glass skin, there can be such a thing as too much shine. This is something people with oily skin types will be familiar with.
There is a difference between healthy, glowing skin and skin that is too shiny due to excess oil. To be clear, oily skin is a specific skin type that requires a specialized skincare regime.
Anyone of any skin type can undergo glass skin treatment to achieve healthier, clearer skin.
How to Achieve Glass Skin
If you are interested in achieving glass skin, you may be wondering if there are any ways you can do so naturally, without undergoing invasive cosmetic procedures. By following the simple steps below, you will be well on your way to getting glass skin naturally:
Double cleanse with two different types of cleansers: an oil-based one first then followed by a water-based one. That way, you are reaping the benefits of both types of cleansers.
Toning is an essential next step in your glass skincare routine and should ideally be done when your face is still damp from cleansing. This will enable your skin to seal in as much hydration as possible before you apply moisturizer.
Exfoliate once to three times a week. How often you should exfoliate largely depends on how your skin responds to it. Sensitive or dry skin may start to flake or react to frequent exfoliation, which is a sign that you should do so less often. Exfoliation works by removing the dead skin cells on the topmost layer of your skin.
The next step is to apply an essence, which is a thin and watery serum. This helps your skin retain an additional layer of moisture. Simply squeeze two or three drops of essence into your palm and smooth it over your face.
Finally, top it up with moisturizer. An ideal moisturizer would be one that is not lightweight and does not clog the pores.
It's essential to apply sunscreen every morning after cleansing, toning and moisturizing. This is even if you do not intend to go out for the day as sunscreen also protects against UV light from your computer and mobile phone.
Incorporate sheet masks into your skincare routine, even if it is once or twice a week.
Glass Skin Products
If you are looking to get started on a glass skin routine, below are some products you can try:
This is one moisturizer that will not feel heavy or greasy on the skin after application. Its lightweight and smooth formula will give your skin an instant boost of hydration without weighing it down.
Specially formulated for the glass skin routine, this serum will keep your skin feeling soft and supple, delivering the best results with continued use. It contains hyaluronic acid for improved hydration and can help with lightening dark spots.
Made with 100% natural ingredients including sea buckthorn oil and marigold petals, this cleanser comes in a recycled glass jar and aluminum lid. Gentle on the skin and effective at removing makeup and impurities, this facial cleanser will not give your skin a "tight" feeling like you may experience with cleansers that use harsh ingredients.
This irritant-free toner only contains five essential ingredients, the dominant one being barberry, and is effective for calming irritated skin. Skin patch tests have been conducted by Korea Dermatology Research Institute to certify the product irritant-free and it has also passed the European certification.
This skin scrub makes use of bamboo plant oil, lactic acid, orange peel oil, vanilla and citric acid for powerful skin cleansing and moisturizing properties. This exfoliator not only helps you to get rid of blackheads as well as excessive sebum and makeup, it also keeps your skin feeling buttery soft.
Get started on a glass skin routine today and be one step closer to achieving smooth, clear and hydrated skin!
Contributed By Cyspera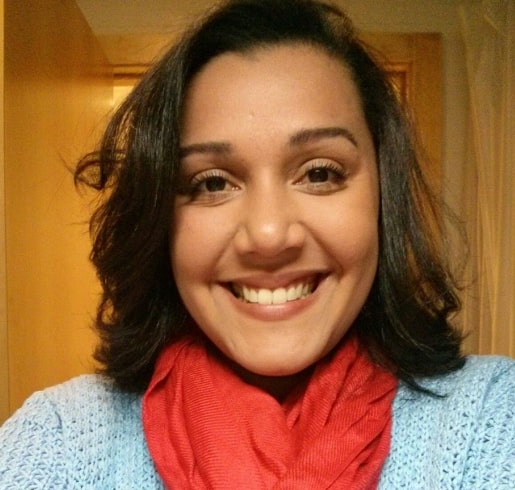 Kate is a health & lifestyle blogger who spends her entire day writing quality blogs. She is a passionate reader and loves to share quality content prevalent on the web with her friends and followers and keeping a keen eye on the latest trends and news in those industries.