Beards are viewed as a sign of manliness and that's why they have been in trend forever. Thick and long beards are no longer restricted to rockstars and hipsters.
A large number of men are now sporting facial hairs but not every man is born with good facial growth. Therefore, beard hair transplantation has become a popular treatment nowadays. Different statistics have shown that beard transplant demand has increased six times in the last 5 years. 
It has become a wonder treatment for those men who are continuously struggling for beard growth or stubble. However, before getting a hair transplant procedure for a beard, it is essential to be completely informed about the process.
In this article, we will discuss most Googled FAQs about beard transplants that will help you make a decision. But first, let's see what beard hair transplant is.
Generally, men with facial scarring, patchy beards, or no beard growth at all opt for transplantation surgery. Here are 13 common queries regarding the beard procedure;
What is Beard Hair Transplant?
Beard hair transplant is a procedure performed to facilitate facial hair growth among men who are unable to grow a full beard.
There can be several reasons for not having sufficient facial growth, one of them being genetics. Luckily, the same technology that is employed in scalp procedure is used for beard transplantation too. 
Same techniques (FUE & FUT) are performed for beard transplantation. From the donor area, hair follicles will be taken and transplanted those follicles into the facial areas that need hair. 
Where do they get the hair for beard transplant?
Same as hair transplant procedure, the hair follicles in the procedure of beard transplant are also taken from the scalp back/sides.
The scalp back hairs resemble the hair around the chin area which is why this area is a top priority for donor hair.
However, if you do not have sufficient scalp hair or you are bald, your surgeon can easily extract the needed  hair follicles from any other body part. 
How many grafts will be required to get a full beard?
In order to achieve full beard, hair grafts will be needed in large amounts. On average, you might need 2500 to 3000 hair grafts individually. However, this grafting amount is a rough estimate. If you want to fill patchy areas, a small amount of grafts will be enough. The needed amount of grafts differs from site to site. For example, you may need;
350-500 grafts (mustache area)
300-700 grafts (cheek beard area)
200-250 grafts (sideburns area)
How do beard transplants work?
In the case of FUE transplant technique, hair follicles will be extracted from the scalp's back with the use of a punch tool.
The hair follicles will be removed in a scattered pattern to minimize the chances of a linear scar. Once the hair follicles from the donor area get extracted, the small incisions will be made all over the beard region. 
It is an important step, these incisions will control your beard hair growth's density, direction, and angle. To get the desired appearance of a beard, incisions need to be done carefully. After this step, the collected grafts are transplanted into the face area.
How painful is beard transplant?
The beard transplant also causes pain as it's a surgical procedure like scalp hair transplant does.. Therefore, no matter what technique is performed (FUE or FUT), local anesthesia will be used.
Your surgeon will administer anesthesia to only those parts (scalp's back & face) that are involved in the surgery. This will help in reducing the pain or discomfort during the procedure. 
However, to control pain after the procedure, painkillers are used. Your surgeon will prescribe you some medicines that you must take regularly. It will help you in tackling pain after the beard transplantation.
Here, you should know that the pain you encounter after the surgery isn't unbearable. Anyone can easily tolerate it if you follow the instructions of your surgeon. FUE procedure causes less pain as compared to FUT technique. 
How long does Beard transplant take? 
The whole procedure may require 2-7 hours for completing it but it depends on the needed beard density & the region to be covered. FUT technique takes more time as compared to FUE beard technique like Robotic technique.
Since FUE technology involves automated graft collection (and transplantation too in case of robotic procedure), the time required is less than FUT. Your surgeon will guide you about the best-suited technique after examining your condition. 
What to expect from a beard transplant? 
Once the donor grafts are transplanted, they start taking root gradually. Also, the transplanted hair starts falling out after 14 days. Do not panic during this phase as it is the procedure's part. The hair falling out is due to the roots staying in your skin which grows new hairs within several months.
Just after the recovery phase is completed & the real hairs have fully grown, you can treat the hair of your face just like real hair. The beard transplanted hair can easily be cut & styled just the way you ask for. 
Who is a good candidate for beard transplant? 
There is an ideal candidate criterion for every procedure whether it is surgical or non-surgical. You can also a good candidate for beard procedure if you;
Are struggling for the growth of a beard from adolescence.
Lack fullness and density in the beard. 
Have patchiness on beard.
Want to hide facial scarring 
Desire to change the shape and pattern of your beard. 
How long do beard transplants last?
Hair transplant is a permanent solution for hair growth. The beard transplant results will last for a lifespan. The transplanted hair grows like real and normal hair so you do not need to have fear of losing them again. Once the hairs have picked the roots, they will never fall out. You can flaunt a thick and fuller beard confidently. 
Does this procedure have any limitations for shape and size?
No, this process has no limitation related to the size & shape. You can get your dreamy beard in any shape as there are not any boundaries. This Beard transplantation offers the freedom of grafting as many hairs as want. You do not have to worry about the size/shape of hair.
Does the procedure have any risks/side effects?
Almost every surgical procedure has some risks. A Beard procedure does have some risks that need to be studied before opting for this option. Common ones are swelling,redness, & bruising in the treated part. Furthermore,, you may also experience minimal pain but it will subside within 2 to 3 days. It is in the hands of the surgeon to minimize the chances of side effects during a beard hair transplant. An experienced surgeon knows how to perform the procedure with fewer complications.
How to care for a beard after getting a beard transplant?
Your hair transplant surgeon will provide some instructions after the surgery to ensure a smooth recovery and to avoid complications. Although these instructions vary from person to person, some common instructions include;
You should keep the treated area clean and dry.
You are not allowed to shave the treated area for at least 10 to 14 days.
Avoid massaging the beard area for 10 days after the transplantation surgery.
What is the recovery time?
The recovery phase of beard transplant is very short and smooth. The nature of the recovery period varies from one patient to another. In most cases, you should have at least 2-3 days off. After 3 days, you can continue your daily life tasks. In the initial recovery days, will have crusts & scabs appearing around the treated hair. These crusts will disappear in ten days. Your surgeon will provide you some instructions for the recovery phase, follow them religiously if you want successful results.
Conclusion 
Beard hair transplant is trending nowadays because thick and full beards are in fashion. Moreover, they are also a sign of masculinity. Therefore, there has been a surge in beard hair transplant procedures.
Mentioned above are the 13 most Googled questions about beard hair transplant. We have tried to answer each question in detail so that you can find everything in one place and you do not have to skim through numerous articles and journals to get the required information. Apart from searching on Google, you should also consult with an expert surgeon.
An experienced and qualified surgeon will answer all your questions in the best way of his knowledge. Also, he will examine your condition before suggesting the suitable beard transplantation.
Therefore, before going for a surgery, always consult a reputable board-certified hair surgeon.
Contributed By Dubai Cosmetic Surgery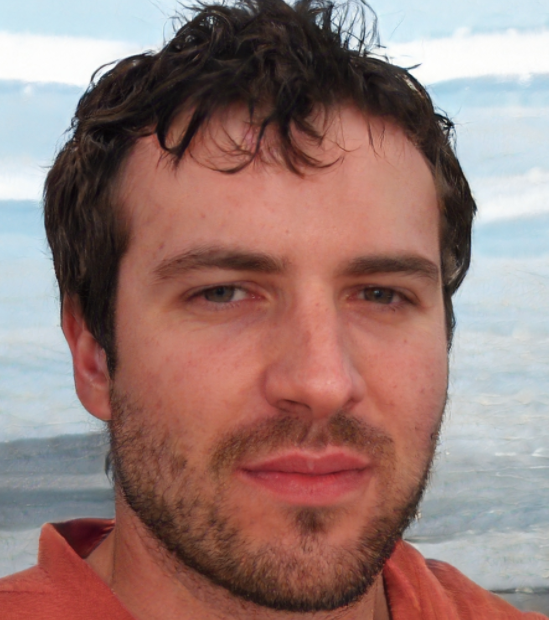 Dan Samuels is a freelance journalist and author of several self-help titles. When he's not working on the next big American novel, he likes difficult hikes and mountaineering.