Hair transplant is getting popular day by day. In the past decade due to many health factors the rate of bald people has increased much. To satisfy their looks, people are going for the hair transplant option. Many countries are providing this facility with the latest technologies and methods. We are here to answer the 16 most Googled questions about the hair transplant.
What is the success rate of a hair transplant?
A skilled hair transplant specialist would say 90%. According to the surgeons, the best results are accomplished when the doctor and patient take time to develop a plan. A good patient is one who follows the doctor's guide and hence will see good results. The experience of a surgeon is yet another great factor in the success rate.
How long does a hair transplant last?
The life of hair transplant treatment depends on the body and health type of an individual. Generally, specialists suggest that it stays for a lifetime but for some patients, treatment needs to be done few times to get the desired results. The factors that can affect the lifespan of hair transplants are hair type, lifestyle, age, and the extent of hair loss.
At what stage should you get a hair transplant?
According to the experts, one should get a hair transplant after the age of 30. From 18-29, your hairline is still forming. If you opt for this treatment so early, you may affect the natural density of hair. Consult with your specialist before the treatment.
How painful is a hair transplant?
Before we talk about the pain of this treatment, patients should know that it's a surgical process. That is why people are concerned about this question. It requires general anesthesia to minimize the pain caused to the patient. Some levels of pain can be there in the post-surgery phase. A patient can cope up with the pain with pain killers. Normally after 2 days, the patient is pain-free.
Can hair transplants go wrong?
The success rate of this treatment is much better. According to skilled doctors around the world, there is a 5 percent chance of failure in this treatment. It is quite rare that your treatment can go wrong, but yeah a small percentage of your transplanted follicular units might not take root and will therefore not produce new hair growth. Previous health conditions matter a lot when we talk about this subject.
Do hair transplants leave scars?
There is 1 type of Hair transplant. One is Follicular Unit Transplantation (FUT) and the other is Follicular Unit Extraction (FUE). Both have different results, FUT will cause you a big scar which can take time to heal as well as won't disappear. However, in the FUE treatment risk of scars will be none or, if scars should appear, they will be so small that they will be almost invisible.
Can a 22-year-old have a hair transplant?
A 22-year-old cannot have a hair transplant. Side effects can be visible as your hairline is still forming and the natural process can get affected.
Can you shave your head after a hair transplant?
Yes, you can shave your hair after the hair transplant treatment. Depending on what type of treatment you have chosen, the waiting period depends on that. Your specialist will guide you properly. Generally, you have to wait for the wound to heal and a few months before you get the shave done.
How much does a full head hair transplant cost?
Either you choose FUT or FUE, the cost depends on the place, surgeon, and the complexity of the case. All things considered, you'll probably burn through thousands. Online evaluations put the expense at somewhere in the range of $3,000 to $15,000.
On the off chance that your balding is because of a disease or injury, notwithstanding, inclusion might be conceivable. In case you're seeing hair relocate a medical procedure, the best activity is to contact your insurance agency to see about your alternatives for inclusion.
Can chest hair be used for transplant?
Chest hair can be used as an option for hair transplant. This is relatively a new option and surgeons have seen a success rate in using the body hair. But again depending on the type and density, your surgeon will recommend the best option.
Which hair transplant is best?
The NeoGraft is one of the most advanced and fast treatments for hair transplant. It can be considered as a semi-oriented version of FUE treatment. This method may affect the damage and trauma caused by hair follicles.
The good part is that it has a lower chance of surgical complications like the appearance of scar also takes less time than the other two treatments.
Do hair transplants look natural?
The answer to this question is yes. A person will have a natural look from the hair transplant. Just you have to make sure that you have chosen the right experience.
According to a doctor "Every man and woman has a different hair density, hair caliber, hair color, hair curl, hairline, etc. Even the angles and directions of a patient's part line and cowlick differ. All of those have to be recreated to have the most natural appearance."
Does transplanted hair thin?
There are chances of your hair getting thin after the treatment. They may get thin over time just like our natural hair gets thin. A patient should need a surgical "touch-up" once the transplant is done. This is important so that you cannot get a pluggy look.
Can you tell if someone has a hair transplant?
One cannot bring back the natural thing. Patients have reviewed that a normal human cannot tell the difference. Since the natural density of hair has gone, that is why there will be a slight change in your overall appearance.
Which celebrities have had a hair transplant?
Here is a list of ten celebrities who have famously undergone hair transplants.
Elon Musk
Wayne Rooney
David Beckham
David Silva
Jamie Laing
Lewis Hamilton
Elton John
Gordon Ramsey
Joe Swash
Jurgen Klopp
Does a hair transplant give a full head of hair?
If you are completely bald then a hair transplant might not give you a full head of hair. 90% hair transplant is suggested to people who have minor hair loss and plenty of hair donors.
We hope that through our article, your confusion regarding the hair transplant has been sorted out.
For best guidance, we suggest you consult the hair transplant specialist that is available in your nearby place. You can even opt for foreign surgeons depending on the budget.
Contribute By transtalyas.com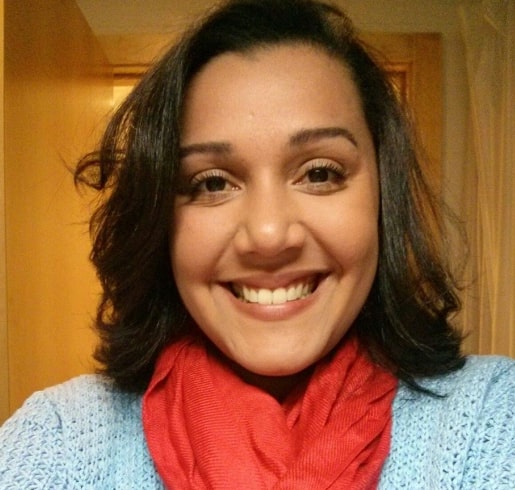 I am Kate, a dedicated health advocate. My purpose is to educate you regarding the most current wellness trends, offer science-backed insights to enhance your understanding, and present actionable tips to support you on your journey towards a healthier and happier life. Let us commence this wellness path together!