Saying "Get Well Soon" is not enough for those who had faced a rough time. Gifts for getting well should be thoughtful that show some care for your loved ones and also bring a smile on their face.
Here I am covering lots of get well gifts for men and get well gifts for women. For your convenience, I am giving you the idea about the gifts to get well here in short: Motivational, funny, caring, combo gifts, emotional, etc.
Get Well Soon Gifts For Men
Men also need extra care after every pain in life. With this mindset, I am suggesting 5 get well gifts for men.
The collections of different heartwarming things will amaze your loved ones. Get well gifts box contains 4 gifts in one box, a large blanket, herbal tea with sticks, veggie soups, and a puzzle book.
These 4 items are not only the gifts, they are the emotions you are sending to them. You could send a personalized message with this amazing box to make them feel more delightful.
Laughter is one of the best gifts you could give someone either through yourself or by your gifts. No doubt this happy pill helps in fast recovery and is the best way to get rid of boredom.
"Just for laughs pill" is a stress reliever that makes them uncontrollable laugh after squeezing. This light-weighted product runs through a battery, so there are batteries included with this giggling plush happy pill.
This is a gift to provide encouragement and hope for the person who is recovering. The mosaic cross on the board is a positive sign and the perfect gifts for the hospitals.
Whatever you want to say is written on this spoon, this spoon gives them the power for a speedy recovery. Because these letters are with them at their breakfast, lunch, and dining tables, you may not repeat these words every time, but this spoon could repeat.
The quality of this 7 inches spoon is so good that the impression will never fade after so many washes. So this gift is worth giving after surgery that reminds them to recover fast.
This gift box gives various ideas to do things after surgery, especially when he/she feels lazy. Loss of energy could be the reason for the slow recovery.
There are 10 things to do after surgery, which makes someone feel better. Get well gift box opens like a card that will surely cheer up the recipients.
Get Well Soon Gifts For Women
Women are more emotional than men, so get well gifts must be different for them. Either you could choose readymade gifts, or you could try different homemade get well basket ideas.
If you are preferring readymade gifts for getting well, you must consider these 5 get well gifts for females:
This is a beautiful cup with a funny message. The cup has 1 lid, 1 straw, and 1 straw cleaning brush. This funny present is not only useful but also cheers your dear ones. The mug is sweat proof, durable, lead-free, and BPA free.
The temperature of this mug is constant that keeps your drinks hot and cold for long hours. This insulated tumbler is great for travel, beach, picnic, party, or anywhere.
Nothing beats laughter when we want good health. As the book name suggests, this book is the best medicine for a speedy recovery.
"Laughter the best medicine" is perfect for those who love books. In this book, there are different funny jokes, stories, quotes, cartoons, anecdotes, etc. This handy book consists of 216 pages, and on every page, they find a new reason to laugh.
TickleMe plant makes anyone engaged and happy who survived the surgery.
For a person who can't go outside for some time, this plant gives nature's feeling at home. They can grow the plant themselves inside the house.
The leaves of this plant close when anyone tickles them. This is the best gift to play around with, as it seems like magic. This gift box contains 1 packet of Tickle Me 10-20 Mimosa Pudica seeds, 1 flowerpot of 4 inches, 1 soil wafer that will expand after adding the water.
All the instructions for growing the plant are given inside the box and a sweet message(I am tickled to share this Get Well Gift with you) shown on the box.
A special and emotional gift you could give someone who needs relaxation.
This 3D laser cut design angel pops out from the card with a beautiful angel blessing when someone opens it. The message written on the card is a sign of sympathy which heels the person from inside. An angel claiming presence and providing comforts for those who faced hard times like surgery.
This blanket is filled with spiritual energy and decorated with an inspiring pattern like hope, courage, support.
Anyone who has gone through with the surgery feels anxiety in sleeping. These positive words help him/her to get a good sleep. This blanket supplies positive energy for all those who recently come home from the hospital.
This blanket is for different purposes like a couch throw blanket, watching movies in the theater, use like a bedsheet, etc.
50*60 double layered blanket is great for cold nights. Healing thoughts blanket not only warm your body, but also it keeps your soul silent.
Frequently Asked Questions
✅ What do you give someone recovering from surgery?
Strength, love, hope, courage. Always try to heal someone with your gifts. Your support will always be better than costly products. Please spend some time and realize that they are not alone. Your time and your words will add new energy along with your gift.
✅ What is a good get well gift?
Get well gift should be emotional so that you could exactly pass the message whatever you want to say. Your message could be in any form of the gift. Personalized gifts are the best for this purpose. Choose the favorite thing or product of him/her choice and write the inspirational, motivational, or emotional message on the product. This way, both purposes will be solved. The recipients get their favorite thing with positive words.
✅ What can I say instead of getting well soon?
You could say instead of getting well soon:
Wishing you a quick recovery.
You will be fine in no time.
Contribute By PrideInWear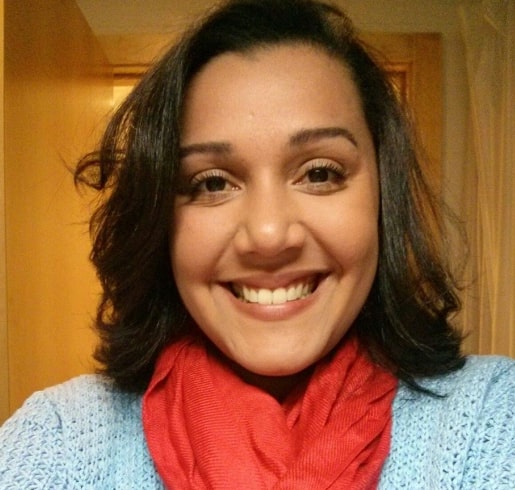 I am Kate, a dedicated health advocate. My purpose is to educate you regarding the most current wellness trends, offer science-backed insights to enhance your understanding, and present actionable tips to support you on your journey towards a healthier and happier life. Let us commence this wellness path together!