Do you have a friend or relative who's terminally ill? Here are 10 great gift ideas for someone terminally ill to make their time as comfortable and enjoyable as possible.
1. A Soft Blanket or Pillow
A cozy blanket or pillow can make a difference when you're sick. That's especially true if you have a terminal illness. A gift like the Homech Heated Electric Blanket can provide adjustable and safe heat to keep your loved one warm daily. 
You can buy a few pillows to make their bed setup especially snug.
2. A Gift Card
It may seem like gift cards are a bit too impersonal. That's sometimes true, but your loved one will likely enjoy an opportunity to treat themselves. It's tough feeling like you're not yourself when you're terminally ill. This experience takes its toll. Therefore, it's nice to have a chance to indulge. A Starbucks gift card will allow them to buy a favorite beverage — and for a moment, they'll feel "normal."
You can give them gift cards for more than food and drinks, too. A massage or pedicure would also be thoughtful. Be sure to consider their interests beforehand.
Many terminally ill people watch TV and movies to pass the time. Why not buy them a collection of DVDs? This way, they can see their favorites whether they're at home, in hospice or elsewhere. Look for a complete set like "The Lord of the Rings" Collection so they have access to every movie whenever they want. A collection of DVDs works especially well for older people who don't use streaming services.
A stuffed animal may feel childish, but it can provide comfort when you're sick. Plus, it's common for some people to cling to childhood memories when they approach death. As a result, your loved one may enjoy a cuddle from a stuffed animal like the GUND Philbin Teddy Bear. This way, they'll always have a friend.
If your loved one doesn't like to watch TV or movies, offer them other ways to stay busy. A board game works well for when they have visitors. You can never go wrong with classics like Monopoly or Battleship. If they like to complete some activities alone, try a puzzle from Buffalo Games. This set has 1,000 pieces, which will ensure your loved one stays occupied for a while — and they'll see a beautiful image when finished.
6. A Faith-Related Object
Does your friend or relative practice a religion? If so, you may want to buy a faith-related item. These objects will bring peace to your loved one. For example, Christian followers may like a cross designed to be held like the Clinging Cross. This way, they can clutch a meaningful object when they're distressed or sad. Look for an item that resonates with their specific religious practice.
7. A Photo Album
A photo album will always be meaningful. If you don't want to make a scrapbook, you can choose an electronic alternative. The Nixplay Smart Picture Frame lets your loved one see various pictures and videos with a simple touch. You can even send new memories via email and other channels to keep them updated on your life. Before you choose which photo to frame, try a few free photo editing apps to get the best visual effects. 
Does your friend or relative love to chat? Many terminally ill people want to leave their tales behind with their friends and families. Sony's Mono Digital Voice Recorder allows your loved one to recant ideas and stories as they come to them. They can have an outlet for their stories, and you can hear their voice for years to come.
9. A Pajama Set With Slippers
You want your loved one to feel as comfortable as possible. A warm pajama set with fuzzy slippers will help them relax when they rest. The Ekouaer Button-Down Set fits all sizes so your friend or relative can feel perfectly cozy. Look for a pair of fuzzy slippers so their feet can stay toasty, too.
A book can be a meaningful present. That's especially true if your loved one is a bookworm. You can pick up a book set like "A Song of Ice and Fire" if they're interested in fantasy novels, or you can grab a few new bestsellers. Either way, you can help keep them busy so they don't have to dwell on their situation.
Frequently Asked Questions
If you'd like to know more about choosing the perfect gift for a friend or relative with a terminal illness, this list of frequently asked questions can help:
✅What Is a Good Gift for a Terminally ill Person?
A gift that provides comfort, memories or distraction is best. They're still themselves, so you can buy "normal" presents, too.
✅What Can You Do for Someone Who Is Terminally ill?
Aside from gifts, you should spend time together. You can also help with cooking, cleaning and other tasks.
✅What Should You Not Say to a Dying Person?
Refrain from phrases like, "You're so brave," "I know how you feel" and "Have you tried X treatment?" It's OK if you don't know what to say. Be there for them.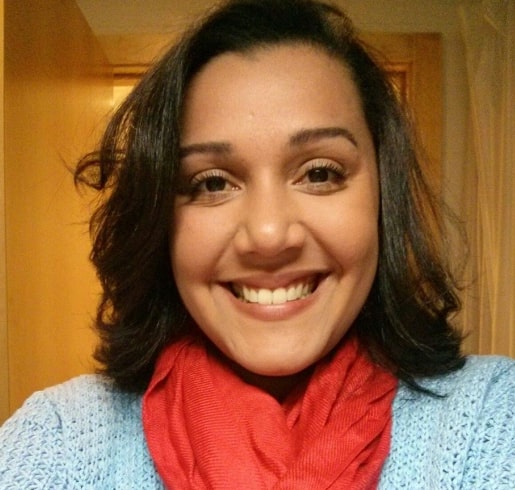 I am Kate, a dedicated health advocate. My purpose is to educate you regarding the most current wellness trends, offer science-backed insights to enhance your understanding, and present actionable tips to support you on your journey towards a healthier and happier life. Let us commence this wellness path together!