"Tasty but unhealthy and fatty, so I should eat it occasionally." Why must there be a 'but' to all things good? When it comes to Italian food, you can easily opt for healthy Italian food.
If you think healthy food is not tasty – this read will change your mind.
The best way to find Italian healthy food is to look at the basics – the ingredients you use and the way you cook.
Healthy Italian Foods
Healthy Italian food uses fresh, natural, and healthiest fats to create lip-smacking dishes.
The combination of these ingredients has also been found to be helping with lowering cancer levels, improved life longevity, inflammatory disease, heart disease, etc.
The Healthiest Way To Cook Italian Food
The Mediterranean diet is comparatively healthier as it is characterized by vegetables, fruits, nuts, fish, spices and unsaturated oil. This includes both the ingredients of choice and also the method of cooking.
Just a few minor changes to how you cook can make your meals and snacks much healthier and make room for the occasional treat of some well-earned luxury chocolate.
Using Extra Virgin Olive Oil
While oil makes food tasty, it is not healthy for your heart, skin, or health- unless it is Extra Virgin Olive Oil (EVOO).
Italian dishes are popular for the use of EVOO, which not only adds to the flavor but also is high in healthy unsaturated fat, antioxidants and Omega-3.
Regulating The Amount And Cooking Time Of Pasta.
You may feel the urge to cook the whole packet of pasta in one go- but the more clever thing to do will be to cook in small amounts. Because having too much pasta will only lead to second servings.
Other than that, you should never overcook pasta. The pasta should only be soft enough to bite but not so soft that it does not help you feel soon after you are done with your meal.
Using Gremolata
While sauce can make the dishes tasty, Gremolata can make them tasty and healthy! Raw, finely chopped garlic, fresh parsley and lemon zest are the ingredients that make this Italian garnish.
You can use it on fish and meat to add flavor without the fat.
Watch The Amount Of Sauce
If you are going to use sauce, follow the actual Italian way and use small amounts of it. Even better if you make the sauce from scratch!
Baking Or Grilling
Baking and grilling do not require a lot of oil, and the methods help keep the nutrients in the food. These are great alternatives to frying food.
The Top Ten Healthy Italian Recipes
Minestrone Soup
What can be healthier than soup? That too, a soup made from a mix of vegetables like spinach, carrots, tomatoes, cannellini beans and more? This healthy soup will leave you feeling full and fresh.
Vegan Risotto
Vegan Risotto is a lighter, greener version of the famous Italian risotto just without the cheese. Nutritional yeast can be used in place of parmesan, and vegetables like fennel, peas, courgette and parsley make it.
Vegan Aubergine Parmigiana
Aubergine is one of the most cooked vegetables in Italy, and you can cook it in multiple ways.
A Vegan aubergine parmigiana has thin slices of aubergine in place of pasta with layers of tomato sauce, garlic, miso paste, nutritional yeast and lemon juice seasoning.
Sicilian-style fish stew
This is a white-fish dish where you can use gremolata. The fish is simmered in tomato and couscous sauce. So, all you get is a great amount of protein with great taste.
Chicken Cacciatore
Chicken Cacciatore is a very healthy chicken dish that does not have loads of oil or cheese. You can simmer the chicken with some sauce and a variety of vegetables to get a light meal but a dense protein intake.
Grilled Mahi-Mahi With Salsa Verde
Grilled fish is healthy but salsa verde? Confusing, right? Apparently, the Italian version of salsa verde parsley, anchovies, capers and lemon juice alongside a herbal burst of flavors makes it both healthy and tasty.
Spicy Grilled Calamari Salad
Grilled calamari and salad- sounds healthy but what about the taste? Peanuts, tomatoes and spice, plus anything you love and consider healthy to go with it will surely make it quite a healthy appetizer!
Marinated summer veg antipasti
If you wanted mushrooms among the ingredients, this dish comes with not just mushrooms but a healthy choice of vegetables like aubergines, peppers and courgette. Add crusty bread to it to have easy bites.
Courgette Carbonara With Bacon.
If you want to cut back on pasta, then this dish has courgette cut in thin slices to look like pasta. Bacon will be a nice protein and tasty addition.
Pesto-Topped Grilled Swordfish Steak
Swordfish steak cooked in pesto and topped with sauteed tomatoes provides a good combination of flavors. No cheese, not much oil and a burst of flavors for the sensory nerves!
Healthy Italian Recipes: An Easy Way To Make Healthier Choices
Most of your healthy food choices start before you start cooking at the grocery store.
Choose Seasonally
One of the defining features of the Italian diet is that they use fresh and seasonal ingredients. Seasonal fruits and vegetables are high in nutrients, and at the prime taste of their lifetimes, so it is best to opt for those.
Fruits As Dessert 
A blend of different fruits as dessert will fill you up with good sugar and leave you feeling full.
Fish – A Source Of Healthy Protein 
Being so close to the sea, the Italian diet is full of fish with omega-3 fatty acids that prevent inflammation. They are also a great source of protein.
Alternatives To Cheese
Cheese contains a lot of fat and is definitely not the healthiest. Nutritional yeast and Greek yogurt are good alternatives to cheese. If you must have cheese, ricotta cheese is one of the dairy-free cheeses you can try.
Vegetables
Vegetables can be quite tasty if you cook them the Italian way. Aubergine, courgette and broccoli are common healthy vegetables in Italian dishes.
Wrap Up
The best thing about Italian food is that it can make anything tasty – even vegetables! You just have to find the right recipe, flavor and ingredient that works best for you – and you're ready to welcome yourself to a healthier life.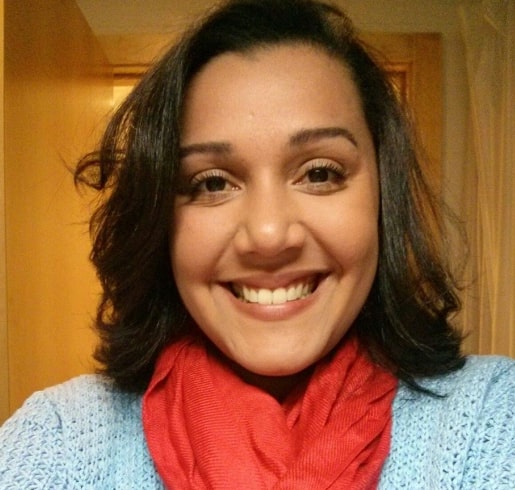 I am Kate, a dedicated health advocate. My purpose is to educate you regarding the most current wellness trends, offer science-backed insights to enhance your understanding, and present actionable tips to support you on your journey towards a healthier and happier life. Let us commence this wellness path together!