Soft and luminous hair is predominantly the common goal for every one of us! However, we may fail to accomplish the same due to lifestyle habits, aging, and poor hair care techniques.
And some time, natural oils may decline from your hair leading to dryness. But still, this is not the end and you do not have to settle for dry, lifeless hair.
You have a lot of remedies for softening your hair. You need proper moisturizing ingredients along with healthy hair care habits to soften natural hair.
In this article, we will discuss about few hair care routines that will best describe – 'how to soften natural black hair?'
Coconut Oil
Coconut oil is the most commonly used hair softening products. It is said to have potential hair-softening benefits too. It can penetrate deep into the skin and the effect of this oil may be seen in the hair shaft.
You can either look for products that have coconut oil also as an ingredient or you can use pure coconut oil after shampoo. If you feel your hair is getting too oily, you can apply oil on the end of your hair and use it every other day.
Olive Oil
Though olive oil is well referred for internal health, research is emerging about its benefits in hair care. Olive oil can act as a barrier against water, so it can prevent water molecules from damaging and stretching the hair cuticle.
Therefore, this sort of barrier can soften natural black hair. For best results, apply a meagre amount of olive oil to the ends of your hair just once a week.
Argan Oil
Argan oil, extracted from Moroccan argan fruit, is known for its moisturizing properties. Cosmetic manufacturers add this oil to numerous conditioners, shampoos, and treatments as argan oil is said to treat even extremely dry hair.
If you are using argan oil, you don't have to deal with any unwanted chemicals to soften your hair.
Use a Weekly Hair Mask
Plant oils are said to be effective in adding much-needed moisture to your dry hair. But if you do not prefer to use oils, you can use hair masks that are ready to use.
By using it every week, your hair can effectively gain moisture and become soft over time.
There are various hair masks available in the market based on natural products, you can choose the one that will match your hair type and soften black hair.
Avoid Hot Water
Hot water can cause damage to your hair and may lead to dull and dry hair. Instead, use lukewarm water for hair wash. After conditioning, you can also make your hair softer by washing your hair with cool water.
This will help wash out any excess product without stripping the moisture in your hair.
How to Make Black Hair Soft and Curly?
Wash your hair with a moisturizing shampoo and conditioner
Protect & strengthen your hair with a leave-in conditioner. A leave-in conditioner is used to protect your locks against any heat damage and also promotes smoother & stronger hair
Air dry your wet hair. It encourages the development of natural waves. Use a diffuser and blow-dry your hair. While doing so, cup sections of hair in your palm and scrunch upwards
If you have stubbornly straight strands, you can make use of a curling iron. You can use a wand or curling iron with a smaller barrel than the size of the curl you want because curls tend to loosen over time
You can also use a no-heat curling method. You can prefer foam rollers, rag rollers, pin curling, buns, and there are plenty of no-heating methods to curl your hair
To ensure the curls lasts longer and to enhance your curls, you can make use of a curl-defining gel, mousse, or spray before pinning or rolling small sections of your hair in rollers, buns, coils, or rags
You can use a sea salt spray to add volume & texture for your hair. Use it on your freshly curled locks & scrunch your hair upwards. Spraying this product on your hair will create a plenty of lift, hold and will give that beachy texture.
Products to Soften Natural Hair
There are innumerable products available online that can do magic by transforming your hair from frizzy to soft beautiful hair. You need to carefully choose the right one that will best suit your type of hair.
Here we have listed 5 hair care products from Amazon that are chosen for hair softening.
Contributed By https://lyfeplace.com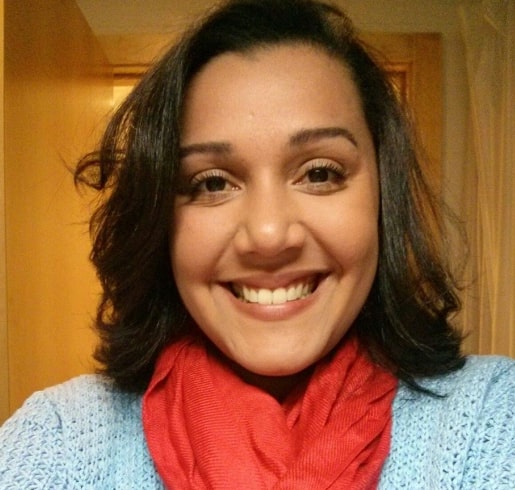 Kate is a health & lifestyle blogger who spends her entire day writing quality blogs. She is a passionate reader and loves to share quality content prevalent on the web with her friends and followers and keeping a keen eye on the latest trends and news in those industries.