Obesity and excess weight is some of the most common concerns of people not just today but for ages. Whether it be women or men, everyone at some point thinks of weight loss and how to achieve it.
The internet is filled with all sorts of information on weight loss. Not everything on the internet can be blindly trusted. But this makes it certain that people are always looking for ways to lose excess weight. 
To make things simple for you, we have collected some amazing information about a super ingredient for weight loss. This ingredient is very common in households and has been there for centuries. 
It's black seeds. Tiny black seeds and its oil poses many health benefits and weight loss is one of them.
Let's have a look at how to use black seed oil for weight loss.
What are Black Seeds?
Black seeds come from an annual flowering plant called Nigella sativa. Black seeds are also known as black cumin, black caraway, fennel flower, Nigella, kalojeera, or kalonji. Its plantations are found in Southwest Asia and parts of Europe. 
There is historical evidence of black seeds being used in traditional medicines and food. Even now it's used in Indian culinary practices and can be seen as a common spice in the kitchen.
Black seed oil is extracted from the seeds and has several therapeutic advantages. It can be consumed and topically applied. 
Also Read: 10 Best Vitamins for Menopause Weight Gain
5 amazing benefits of black seed oil
Here are some magical effects of black seed oil: 
Health Benefits
Black seeds are a host of medicinal properties like anti-inflammatory, antibacterial, antifungal, anti-ulcerative, antioxidant, anti-tumorous, etc. Black seed oil is a source of unsaturated fat and replaces the saturated fats with unsaturated omega-6 fat in the diet. 
Thus, it's beneficial for heart health and lowers the production of bad cholesterol in the body. In addition to this, it also helps in diabetes management, lowers blood pressure, improves liver function, and more.
Good for skin and hair
Black seed oil can be applied topically on skin and hair. It can be used to prevent acne, remove blemishes, and rashes from the skin. The black seed oil has also shown evidence in reducing hand eczema.  
Applying black seed oil on the scalp shows great results in dandruff reduction and dryness, thereby, improving the overall health of the hair. It may also help in serious hair loss conditions like alopecia.
Promotes weight loss
Consumption of black seed oil and even eating raw seeds have surprising results in overall weight loss efforts. There have been many types of research on the role of black seed oil for weight loss and most of them stated that it is one of the most effective natural ingredients having anti-obesity properties. Apart from natural consumption, black seeds also come as supplements and they claim to help in reducing the BMI.
Immunity booster
With the presence of various medicinal properties and antioxidants, black seed oil poses the ability to fight diseases and boost immunity power. Regular consumption in any form can promote good health in the long run.
How to take black seed oil?
Black seed oil is extracted from black caraway or black seeds. The oil is more commonly used than seeds but, both are equally useful. The oil comes as soft gels or in capsules and even in bottles easily available in stores. 
These seeds have a strong flavor and may taste as bitter, spicy, and even peppery. Some may prefer to take it as it is. The black seed oil has many culinary uses, it can be sprinkled on salads, mixed in salad dressings, and many dishes. But use it sparingly as its taste is evident and can impact the entire flavor.
There are no proper guidelines on the quantity of black seed oil consumption but it is recommended to take in small quantities to avoid any adverse effect. It is best to consult your physician before taking this oil, if you have any medical condition or under any medication.
How does black seed oil burn fat?
A lot of anticipation taking rounds over the internet about the use of black seed oil, especially for weight loss. People who swear by it have listed two key factors that contribute to fat burn.
One is black seed oil may help in managing and controlling insulin levels. It controls glucose levels which help in cutting down the cravings that will result in weight loss. 
The other factor is the presence of antioxidants and one of which is thymoquinone. It helps in reducing the inflammation or swelling in the body and this may result in a considerable loss in body weight. There are many other ongoing researches to back the claim of losing weight with black seed oil.
Bottom Line
The problem of obesity and the overweight population is on a rapid increase. With this alarming situation, any efforts for staying fit and healthy will not go in vain. 
It will be delusive to say that taking black seed oil alone with help you lose weight but it will elevate the process. The rule for sustainable weight loss remains the same, eating a healthy diet, and adopting an active lifestyle goes a long way. And then the black seed oil will be an add on to all your efforts.
References:
https://www.medicalnewstoday.com/articles/322948
https://www.ncbi.nlm.nih.gov/pmc/articles/PMC3642442/
https://pubmed.ncbi.nlm.nih.gov/29559374/
https://www.ncbi.nlm.nih.gov/pmc/articles/PMC3691594/
Contribute By Dosily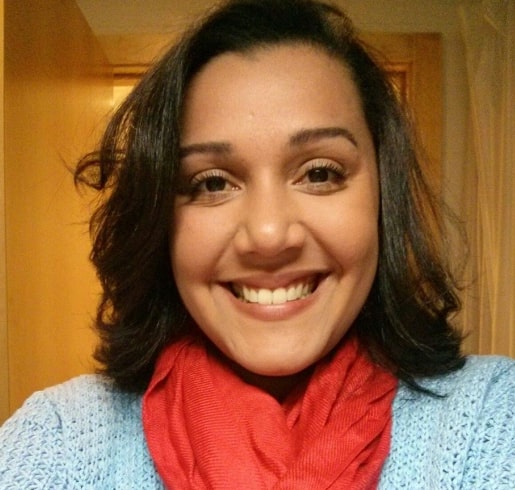 I am Kate, a dedicated health advocate. My purpose is to educate you regarding the most current wellness trends, offer science-backed insights to enhance your understanding, and present actionable tips to support you on your journey towards a healthier and happier life. Let us commence this wellness path together!